Planning performances
Examining how the music department decides what songs to play in concerts
Before every MVHS music concert, considerable preparation takes place in determining the song lineup. Soprano singer and senior Ambhranee Yakkundi has been in choir for all four years of high school, and has sung a large variety of songs. According to Yakkundi, one important value that choir considers when performing music is cultural diversity.
"Many of our songs are in different languages," Yakkundi said. "We do a lot of African language songs. We do a lot of Latin songs … the feel of the song is very different with different language[s], so it just adds a change in the type of music I always sing."
Vocal music director Amy Young adds that much of the historical music in choir involves religion, but many newer pieces are secular, including the folk songs from a variety of countries. As a result, the music in choir is influenced by both of these time periods. However, finding songs from different cultures is just one part of the extensive process in deciding repertoire. When choosing music, Young also has to consider the number of people currently in choir, as well as the varying skill levels of her students.
"Typically, if you're newer to choir, it's a little bit more difficult for you to be able to hold your part by yourself, so we typically do fewer splits, so that there's more people per voice part singing and that way it gives them a little bit more confidence," Young said. "When you get into the more advanced classes, that's when we typically split into more parts. My beginning classes, we typically are in three parts, sometimes four, and then with my advanced groups, we're in six to eight to 10 parts." 
Similarly, Director of Instrumental Music John Gilchrist considers the difficulty level of repertoire. Instrumental music is classified in terms of grade levels, and MVHS classes usually play from grade two, which is "late middle school, early high school," up to grade six, which is "professional level music." Besides difficulty, Gilchrist also makes sure that his students have access to music they have never played before.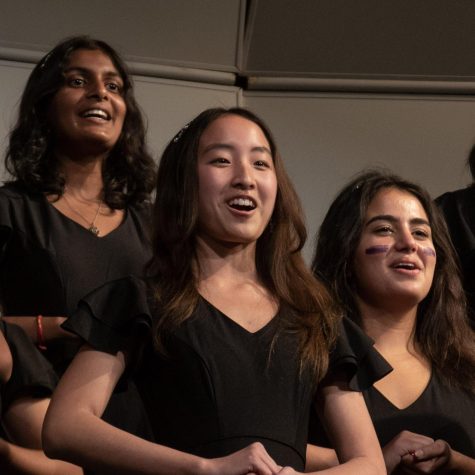 "I always want people to be playing new music," Gilchrist said. "I'll have students in the same class, like Symphonic Band or String Orchestra, for three or even four years, so I want to make sure that I have my music on a cycle so that I only program music every three years or every four years." 
When it comes to concerts centered around specific events like holidays, choir and instrumental music classes include music related to the event and feature music outside of the central theme.
"[At] the Winter Concert, [I like to] have one kind of holiday themed piece for every group, but I don't want all of our music to just be Christmas music," Gilchrist said. "I think that gets pretty boring pretty quickly. And it's just too cheesy for me, honestly. There's too much music that I like besides Christmas music."
Young adds that although choir sang holiday songs such as "Candy Cane Lane," their concert also includes pieces that are unrelated to Christmas.
"We say Winter Concert as opposed to holiday concert, because not all of our songs are holiday related, although we do several holiday pieces," Young added. "For example, the piece that we're doing from the Hawaiian Islands, 'Nu 'Oli,' doesn't really have anything to do with the holidays specifically."
On the other hand, the two classes differ when it comes to student suggestions. Yakkundi says Young is very open to what students want to sing.
"Mainly [Ms. Young] chooses the music for us, but we get to give our own opinions and give our own suggestions of what genres we have," Yakkundi said. "Last year, we did a lot of classical traditional choral music, but a lot of people said that they wanted more upbeat pop music, so this year, we're doing a lot of that instead."
For instrumental music classes, Wind Ensemble member and junior Oscar Wang says he thinks student suggestions have less influence. He enjoys playing the songs Gilchrist chooses, but Wang feels that students would be even more motivated if they were to play songs that they picked.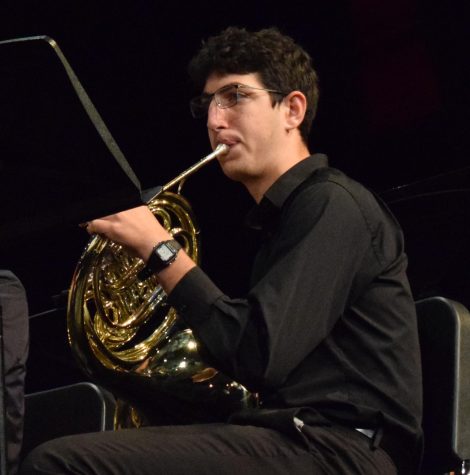 Gilchrist says that although he considers student suggestions, he is "rarely swayed" by them, especially when it comes to concerts.
"I want to be very meticulous about planning [concerts] out," Gilchrist said. "I'm not to say that I'm the only one who knows what's best for the ensemble, but kind of like a doctor would prescribe a medication to a specific patient … you need to let the expert pick that out."
However, Gilchrist says outside of concerts, song choice is more lenient. Wang agrees, providing songs played by the pep band at football games as an example.
"Marching Band has a lot more options for football game music," Wang said. "If we give him suggestions for the songs played during football games, he would actually listen to the suggestions. I suggested 'Super Idol' once, and he actually did it."
Overall, Gilchrist finds that choosing repertoire for his classes is fun and exciting. He sees it as one of the more interesting aspects of being a musical instructor.
"Whenever we perform or we sight read music for the first time, it's always kind of exciting, because there's this feeling of newness and not really knowing how it's going to sound," Gilchrist said. "I definitely love to have those experiences with the students in all the classes. Solving that mystery of how the parts fit together is just so much fun, even if it can be a little stressful at times."