Metro Boomin proves producer albums shouldn't be disregarded in "Heroes and Villains"
"Heroes and Villains" rich and dark ambiance perfectly pairs masterful production with feature artists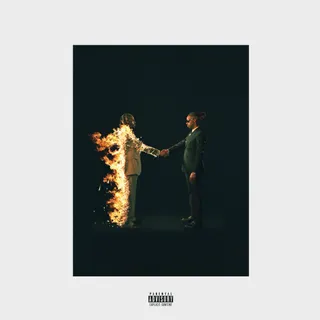 In recent years, record producer Metro Boomin, real name Leland Tyler Wayne, has gained notoriety for being one of the most skilled hip-hop producers. Typically, his works feature high-profile artists while mixing distinct old-school sampling styles with the incorporation of dark trap beats. 
Metro Boomin entertained fans with an uncommon album rollout, releasing an intense, fiery trailer and a short film featuring actors Lakeith Stanfield and Morgan Freeman on Nov. 29. Along with the media, the producer posted comic book depictions of his star-studded track features as either heroes or villains the night before the album release. "Heroes and Villains," a sequel to "Not All Heroes Wear Capes," was released on Dec. 2, his second studio album. 
With 15 tracks, "Heroes and Villains" captures listeners with its ominous and enthralling production, creating a sinister project. The album's intro track, "On Time," successfully pairs the album's theme with ASAP Rocky's powerful narration, "every story needs a superhero and a villain" to start the song. The narration and a triumphant trumpet accompaniment remind fans of the comic book theme. The track catapults an eagerness for fans as the project starts on an uplifting and powerful segue. 
From there, most of the album follows a similar pattern of Metro Boomin's masterful and eerie production paired with robust and bold instrumentals such as violin and piano that lay a foundation for his feature artists to shine in their verses. The project features numerous A-List hip-hop and R&B artists, including Future, Travis Scott, 21 Savage and The Weeknd.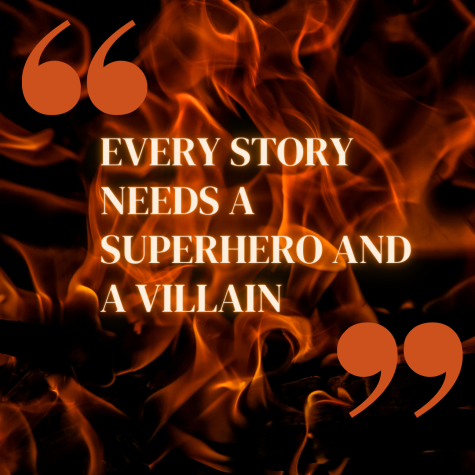 "Superhero," the second track of the album, purposely demonstrates how Metro Boomin pairs R&B singers with an appropriate rap counterpart. Trap artist Future's smooth yet energetic trap ad-libs and verses transition gracefully into Chris Brown's intense and soulful singing. Brown's lyrics bode well with the theme, singing, "They don't wanna see you winnin' (No, no, no, no) / So who's really the villain? (Yeah, ooh)."
Hip-hop artist Don Toliver appears on three tracks, two of which are accompanied by Future. His modern take on a suave singing style elevates the album, especially on "Too Many Nights" and "Around Me," which blend into the dark and dynamic production paired with his verses. 
Rapper Travis Scott is featured on songs with deep and choppy beats, complementing his unique style of rapping on autotune, a mechanized voice that captures listeners with the hypnotic ambiance. Scott's style is similar to Don Toliver's soulful singing with autotune on the project. His verses on tracks "Raindrops" and "Trance" are reminiscent of when he utilized dark and hardcore trap verses of his "Day Before Rodeo" era, his second mixtape. However, Scott's verses have become more concise over the years, an evolution well suited for "Heroes and Villains," especially on the joint track "Niagra" with rap counterpart 21 Savage. 
Rapper 21 Savage has strong delivery throughout the project, especially with Young Nudy on the joint track "Umbrella." Both artists' steady yet ominous verses complement the gospel choir background. Metro Boomin's combination of lesser-known Toronto singer, Mustafa the Poet, and R&B phenomenon, The Weeknd, with 21 Savage on their respective tracks "Walk Em Down" and "Creepin" further demonstrates how efficiently their mellow singing can be paired with Savage's core raps. 
While 21 Savage handled the clear-and-cut verses of the album, trap artist Young Thug kept it classic, rendering his particular and respective talents on tracks. Young Thug performed verses against the intense production on tracks such as "Metro Spider," quite similar to Future's verse on the 2015 hit "Jumpman," a track also produced by Metro Boomin. Thug utilized his unique application of whiny autotune. Metro Boomin's techniques with his production itself are inventive, an example being his producer tag adlib at the end of the song "Metro Spider," which creates a seamless transition to the next track.
"Heroes and Villains" ends on a high note as the production on the bolstering track "Feel the Fiyaaaah," accompanied by the gospel choir background, which serves as an ideal foundation for feature artists ASAP Rocky and the late Takeoff. The deliveries of their complementary yet swift flows match the heroic theme of the album. Furthermore, the intense production of the final track, "All The Money," led to an effortless lead-on with Atlanta trap artist Gunna's verse. 
"Heroes and Villains" seems perfect in almost every way for a trap album, lyrically and production-wise. However, some of the confounding similarities between Travis Scott's verses on "Lock on Me" and "Niagra" make it feel like fans are listening to the same songs. Furthermore, the album cover doesn't depict the boldness "Heroes and Villains" provides its listeners. Metro Boomin's past album covers have had simplistic design choices, but "Heroes and Villains" unoriginal artwork fails to represent the album. 
Keeping the project cohesive, Metro Boomin's pairing of sinister and bold production with the right feature artist matches the vehement theme of "Heroes and Villains." As a producer, he proves that he's grown to an artist-based level, leaving fans eager to hear the final album of his superhero-themed trilogy.   
4.5/5