Club Credit
Examining the situation of club funding and budget allocation at MVHS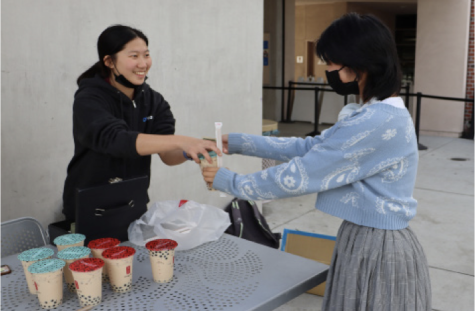 From hosting boba fundraisers to printing t-shirts, the success of club functionality largely depends on funding. The Associate Student Body is involved in managing the allocation of money for all clubs and overseeing club expenses. ASB Executive Mike White is responsible for the management of expenditure and allocating funds for all clubs' needs.
"[ASB's role] is to make sure that clubs stay solvent and positive," White said. "Ultimately if a club were to go negative, then general ASB funds are responsible for covering that bill. There's lots of ways ASB [deals with this]. Some clubs have a lot of money, [others have only] a little. If [money] comes up short in the end, then general ASB funds are borrowed [through a common account]."
Junior Jennifer Long, the treasurer of National Honor Society, believes that ASB does a good job ensuring their club is able to deal with debt. However despite ASB's assistance, Long still believes NHS is responsible for implementing better methods to ensure the club is out of their six hundred dollar debt to be able to pay for membership fees.
The Sports Medicine Club has also experienced issues while fundraising. Senior and VP Nikhil Angani says some fundraisers have occasionally caused a loss of up to $100 from the club's balance.
During Sports Medicine's fundraiser fall, around a dozen boba cups broke, causing the club to lose more than a hundred dollars, resulting in a negative impact on the club's balance and a need for improvement in making
sure fundraisers have a better turnout. Long also believes NHS will need to implement new ways to make sure fundraisers are
more successful. However, club funding remained static during the COVID-19 pandemic, which caused NHS's debt to grow, as they had to pay yearly membership fees without being able to fundraise as much. White says during distance learning, certain programs such as athletics and school wide events received lower amounts of funding. Some of the more functionable programs included yearbook and school publications.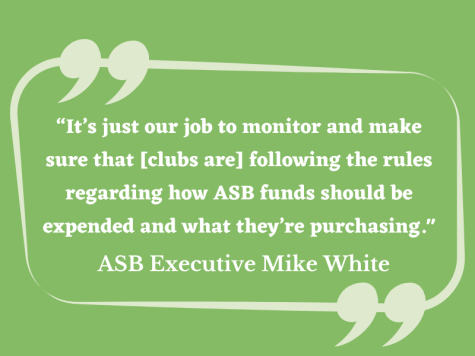 In comparison, activities such as sports were significantly slowed down by a lack of in-person activities. For this school year, Angani believes ASB does not have as much of a role in Sports Medicine, especially because their club does not require any membership fees like NHS, which had to pay even during the pandemic. Though different clubs have different funding needs, the overall mission of ASB remains the same: providing and managing funds for MVHS clubs.
"Sometimes we [give an interest] of $50 to get you started on a fundraiser, and then they go out, and we take the $50 back," White said. "It's just our job to monitor and make sure that [clubs are] following the rules regarding how ASB funds should be expended and what they're purchasing."