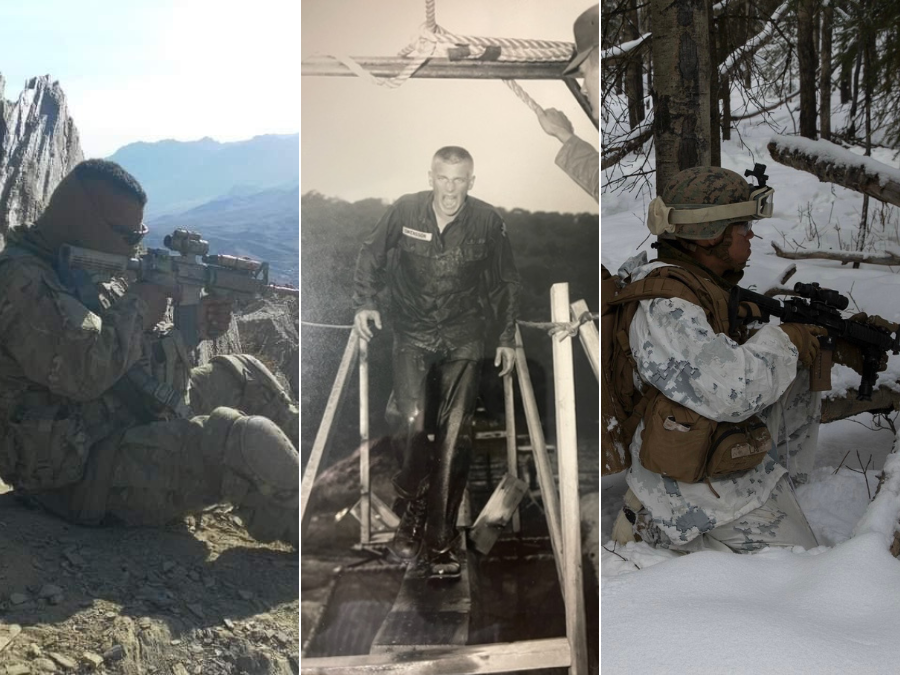 Faezan Hussain, John Swensson and William Lai
American heroes
Discovering how military service has influenced the lives of local residents
November 11, 2022
Former infantryman Faezan Hussain clutched his rifle as he descended a mountain in Afghanistan, heading into enemy territory alongside his comrades in the dead of the night, taking careful steps that would not alert the Taliban. Faezan and his fellow soldiers called the mission a "curse" because it was rescheduled twice due to unexpected attacks. While the soldiers objected to this mission since they were scheduled to fly home the following morning, their battalion commander threatened to demote them. Disheartened, the soldiers now faced one final mission before flying home.
When the soldiers arrived at the village of Koday to locate individuals who created explosives for the Taliban, Faezan and his comrades conducted soft knocks — searches inside houses with the owners' consent — while maintaining a low profile. Surprised by the soldiers' arrival, the Taliban tried to attack the squad, but the U.S. soldiers apprehended the members of the Taliban without a shot fired and discovered the explosives that had devastated Faezan's company throughout the tour.
"[Accomplishing the mission] was definitely a nice sense of achievement," Faezan said. "We literally got to fly out the next morning and come back to the United States."
Born into a Muslim family, Faezan's family has Afghan roots. The Sept. 11 attacks urged Faezan to join the military.
"Seeing those attacks as a Southeastern Asian kid in the Bay Area [made me feel] a lot of responsibility," Faezan said. "These are terrorists from my side of the world who claim [to practice] the same religion, [but] it's my duty as an American [to fight against the Taliban] because I'm born here. And I needed to get there."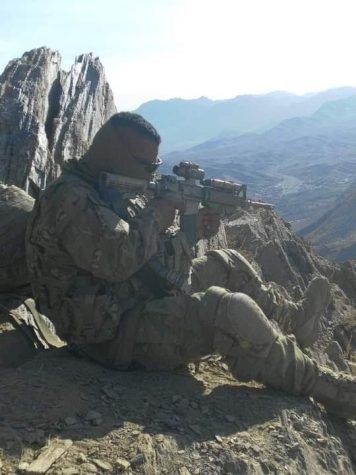 Data from the RAND Corporation shows that many soldiers like Faezan feel a "call to serve" but a variety of other reasons, including family military history, also motivate people to join the army. Former Lt. Col. John Swensson was one such individual who joined the military to follow the footsteps of his father, who was a petroleum specialist in the military. Former Marine William Lai, however, saw the military as a path for him to advance in life without school because school was never a priority in his life.
"I wanted to try something a little bit different," Lai said. "Given that nobody in my family has ever served in the military before, I wanted to go into the military and prove to them that there are other ways to succeed [besides] just going to college."
Lai remembers being surprised when his mother — the only parent he grew up with — supported his decision to join the military. He describes that experience as showing how his mother did not fit the "typical Asian parent" stereotype of wanting their kids to go to college, something he was thankful for when he announced his decision.
Despite the traumatic experiences of war, many veterans recall memorable experiences during their service and building strong friendships with other soldiers. Swensson describes a valuable memory in which he kept his soldiers alive in Vietnam, with none of them being killed while he was in the unit. He also remembers helping a young man who lost his hand, someone he continues to support to this day.
"I got an artificial hand for a young man who had had his hand blown off by a Viet Cong hand grenade," Swensson said. "That was a good memory. I flew him and his parents on a helicopter down to Saigon, and we got him an artificial hand. I've gotten him four hands over the years. One rubber and three pincer hooks."
Faezan shares that a memorable experience he had with his comrades occurred when they hiked up a mountain in the Dugway Proving Ground, a U.S. Army base in Utah, to train before their deployment in Afghanistan. He especially appreciated the "camaraderie [among his] fellow soldiers."
As the soldiers hiked miles in the steep mountains through the night for a land navigation training exercise, they all felt a biting wind gust against their faces in the subfreezing weather. They hauled backpacks carrying roughly 100 pounds, along with 30 pounds of ammunition and a 15-pound rifle, which gave the soldiers rashes. The blizzard, however, only brought everyone closer.
"When you go through those kinds of things with your friends, you're sharing that hardship," Faezan said. "You bond so well, so those friendships you make, they last forever. We still stay in contact after 10-plus years now. We're all still texting each other, and we know what everyone's doing."
Lai echoes this sentiment and says the grueling military training in the frigid weather that he went through during his deployment in Norway later became one of his most thrilling life experiences. Despite moments like training being "the most miserable time of [his] life" Lai, too, bonded with his comrades most during the training.
"During those moments, even though it was so strenuous, heinous and it sucked, it builds the best memory because when you go back home, you can just talk to your friends [and say], 'Hey, remember that one time when we were just freezing to death?'" Lai said. "Usually, the worst moments in the military are the best moments later on."
When Lai was deployed in the Philippines in 2017, he helped train the Filipino Marines, equipping them with the skills necessary to combat insurgents in the southern Philippines. He helped teach the Filipino Marines close-quarters combat, which involved entering and clearing a room of enemies.
Deployment in a foreign country, however, came with unforeseen situations. Swensson remembers being pinned down in a peanut field in Vietnam and seeing a young soldier lose his life while defending Swensson against a sniper in the midst of combat.
"The sniper killed a young NCO named Sergeant Binion, and Binion died saving my life," Swensson said. "In the chaos of combat, you don't know what's going on. I called [the lieutenant] back and warned him [of the sniper]. His soldiers killed the sniper that killed Binion."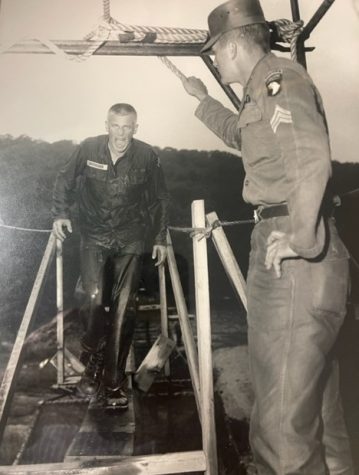 In Afghanistan, while Faezan was staying at his compound stationed beside a police station in a market, a suicide bomber drove a vehicle filled with improvised explosive devices into the compound, and the bombs detonated once inside. For Faezan, what made this more heart-wrenching was that not all of the casualties received a Purple Heart, a medal dedicated to soldiers wounded or killed in service. The attack marked the first incident that postponed the operation in Koday.
Faezan also remembers witnessing one of the "greatest losses of American life" in Afghanistan in 2011 when he saw a helicopter explode in the sky, seeing it burst into flames and swirl out of control as it came crashing down. The tragedy of the moment was only underscored by the fact that members of SEAL Team Six, soldiers he had worked with on previous missions, were on the aircraft.
"Having that kind of status with high-tier units operating in the area and then having a huge tragic loss like that affected everybody who was involved," Faezan said. "It's definitely nice to be able to relate with your comrades who have been there with you once you implement yourself back in the civilian society, especially after [a tragedy]. So, it's good to stay in contact with your friends and keep up [with] them and make sure everyone's doing OK."
While Lai didn't see combat during his time in the military, he encountered an unseen issue within the military: suicide. Since 9/11, the number of U.S. service members who have died by suicide is over four times the number of service members who have been killed in military operations.
"[To me, suicide] is losing a friend," Lai said. "[It] is overlooked a lot with the challenges that service members go through. It's crazy."
Military service also affects people well beyond those who serve. Sophia Hussain, Faezan's wife, explains that she personally struggled while Faezan was away. 
"We could only contact each other through Facebook, and sometimes he wouldn't be able to contact me for a few days," Sophia said. "It was stressful. I just planned on what we would do when he got home, and I sent him a lot of gifts. [That's] all you can do."
As Lai looks back at his service, he says that one lesson he learned was discipline, which helped reform his habit of being "lazy" back in high school. Faezan agrees with Lai and mentions that learning discipline in the military has not only helped him with his schoolwork as a student at De Anza College but also helped him during wartime. 
"Discipline keeps people alive," Faezan said. "If you're not doing what you're supposed to be doing when you're all by yourself, you're literally putting everyone else's life at risk. If you're in the mountains, and you're at south post, and you're not checking in with them every hour, you could fall asleep on your shift while everyone else is resting. The next thing you know, you're not alive anymore."
To Faezan, Veterans Day is all about the "infinite number of ways to be a veteran." He says that many people have wanted to serve but were unable to for various reasons, and it's important to commemorate people who are willing to put their life on the line.
"[It's] a day to acknowledge that as a human being [you] literally sacrifice your life," Faezan said. "Maybe not right then and there when you sign the papers, but knowing that 'Hey, something may come my way one day, and I will be there.' You definitely have to give your everything while you're in [the military]."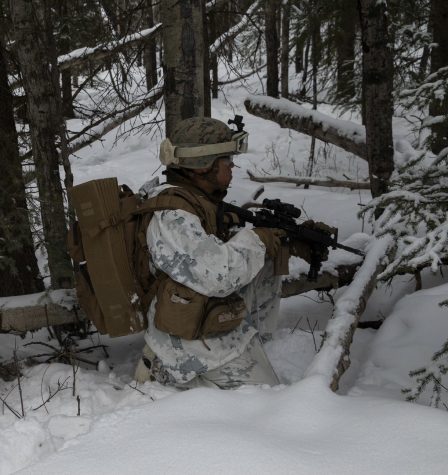 Coming from a large military family, Sophia agrees with this sentiment. She says that in recent years, the messaging around Veterans Day has become convoluted and that the day is not about discounts at stores but rather the veterans who are "recruited so enthusiastically but not really taken care of when they come home."
Senior Raagavalli Karumanchi, co-president of MV Red Cross, understands this. She helped lead a Veterans Day poster-making event for the club, where members created uplifting posters to thank veterans at a Veterans Day parade in San Jose. As Karumanchi reflects on how military service has influenced her personally, she says that she is appreciative of the work veterans have done for the community and the country.
"I know for a fact that veterans go through a lot, putting themselves at risk for our country," Karumanchi said. "I personally know one veteran who has participated in the Vietnam War, and he really shaped my views on veterans. I remember the experiences that [he was] telling us. Some veterans still have PTSD from the events that they've been through. Every veteran [was] fighting for themself and [trying] to keep themself alive. I know that I wouldn't be here without veterans."
Karumanchi's experience highlights how veterans have to reintegrate into society despite traumatic events. For Lai and Faezan, this meant starting an education after their service. Lai was a former student at De Anza College who now attends Santa Clara University while Faezan is currently studying psychology at De Anza. Faezan attributes his desire to become a mental health professional to his experiences in the army and the relationships he developed with his comrades.
"There are so many ways to experience trauma in the military," Faezan said. "Unfortunately, there's a lot of stigma for seeking help, so my experiences have definitely fueled [my desire to] help mitigate that and try to make it available to everyone. Mental health is important for everybody."
After working on the war movie "Fire Birds," featuring Nicolas Cage and Tommy Lee Jones, Swensson started teaching at De Anza, using his experience in the military to teach his students about topics such as Vietnamese literature. He believes that making sure that future generations know about the experiences of veterans is important in shaping the future of this ever-changing world.
"People say we didn't lose any battles [in the Vietnam War]," Swensson said. "Hell, we lost the whole thing. [Veterans Day] is the time to honor veterans who are still alive for their service. You don't make much money, and it's long hours and it's tough work. The reason I have [a] big book collection on Vietnam and the reason I teach about war is so we don't have another one. So that our young people don't have to go [fight in a war like Vietnam again]."