Trading quality for quantity
MVHS​​ students and staff share their thoughts on recent MCU releases
The Marvel Cinematic Universe (MCU) has produced 29 superhero genre films and shows since 2008, with many grossing over a billion dollars at the box office. During this time, the MCU has maintained its status as the top-grossing global superhero franchise.
Art teacher Jay Shelton, who has loved superheroes since childhood, says his introduction to the  MCU was "Iron Man." Shelton has had an on and off relationship with the franchise for the past decade.
"I really liked 'Iron Man' although I don't think I liked it as much as everyone else," Shelton said. "I was [uninterested] about the whole MCU for a while because they seemed repetitive. But all of a sudden, [the movies] became really good: there was a streak of five or six movies that were great. My favorite was 'Thor: Ragnarok.' I loved the Spiderman movie [that came out] after that and I [also liked] 'Avengers: Infinity War.'"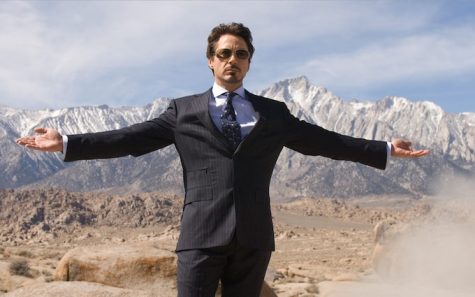 The MCU has divided its movies and shows into several "phases," each consisting of a set of films focusing on a central plot line, and a total of four phases have been released so far. Sophomore Kanchan Kaushik shares that she binge-watched all four phases of MCU films this past summer and enjoyed them. However, she states that "for new [phase four MCU movies], it feels like Marvel is just trying to continue their franchise, [and the movies] are not the same as they used to be."
While phase four has been significantly shorter compared to previous phases, set to last less than two years, Marvel also produced the largest amount of content in the phase thus far: seven movies and 10 Disney+ shows, in comparison to 12 movies over phases one and two and 11 movies in phase three. Shelton says the large amount of content being pushed out in a short period of time is negatively affecting the quality. 
"You always lose quality when you [prioritize quantity]," Shelton said. "[Marvel] got too caught up in checking off checkboxes rather than making good movies, and you never get to see a straight story [any more]. [The movies] always have those long CGI battles that mean nothing, and I totally [zone] out at that point. They [also always] have to kill off a major character, and that is what takes the place of [good] writing and drama." 
Kaushik also explains that the increase in content has led to "superhero fatigue," saying that for viewers like her, "there is [no longer] that excitement and wait for new MCU movies."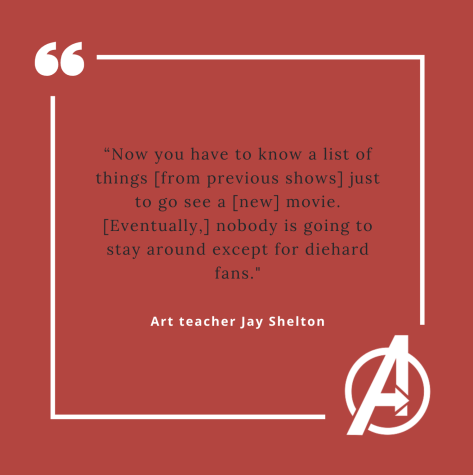 Shelton believes that Marvel's decision to release shows on Disney+ starting from phase four has also contributed to the decrease in quality.
"The [Disney+] shows are more homework than anything," Shelton said. "Now you have to know a list of things [from previous shows] just to go see a [new] movie. [Eventually], nobody is going to stay around except for diehard fans."
Kaushik agrees with Shelton, noting how the lengths of these Disney+ shows — which have an average of 300 minutes of total runtime — have taken away from the quality.   
"Extending the length [of the shows] is [Marvel's] way of making them make sense, but I don't think it is working,"  Kaushik said. "A lot of what I heard … is that [Marvel] is trying to cram too much into [each of them]. [But] it is not a good movie if you can't recap it quickly and you can't recall the events [that happened]."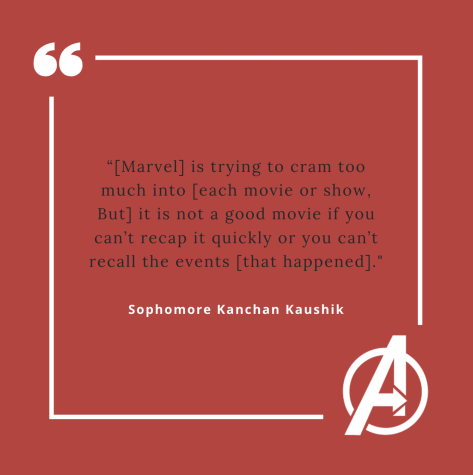 The increase in content in phase four has also come with more diversity in movie styles and genres. Horror elements were integrated into "Doctor Strange in the Multiverse of Madness," "Moon Knight" honed into the genre of adventure and mystery, and "She-Hulk: Attorney at Law" became the first comedy-focused show in the MCU. Senior Jordan Wong shares that "it is interesting to see how each show can have [small stylistic] difference[s], yet still relate to a bigger picture." On the other hand, Kaushik believes that a portion of the criticism she has for the MCU stems from such diversity in genres.
"For example, 'Wandavision' wasn't a regular classic [MCU production,] it was [more of] a sitcom," Kaushik said. "A lot of people liked 'Wandavision,' [but] I did not think it was my favorite because it was just too far off from how [Marvel] usually makes their content." 
Reviews and ratings of phase four movies and shows reflect such overall criticism. According to Rotten Tomatoes, phase four films currently have an average positive rating of 75%, the lowest of all MCU phases. 
In addition, there has been a large discrepancy in rating among phase four content: "Ms. Marvel" received a favorable rating of 97%, yet "Eternals" currently has a rating of 47%. Kaushik comments on the discrepancy, saying it "relates to [how Marvel] is not being consistent with the quality of their work."
However, Wong believes that the rating does not accurately reflect the current state of the MCU, explaining that he thinks phase four is simply the beginning of the bigger picture that Marvel is setting up. 
"I think it just needs some time to develop," Wong said. "Just like in phase three with 'Avengers: Infinity War' and 'Avengers: Endgame,' it took a while for [Marvel] to set them up, and they had to go through [a lot of movies]."
Despite the criticism and some low ratings, Marvel's cinematic universe is expected to continue expanding, with Marvel already having announced multiple projects in phases five and six that will last through 2026. Kaushik says she is looking forward to the future of the MCU despite the concerns she has about the franchise.  
"I'm still excited for phases five and six," Kaushik said. "I [don't] want [these phases] to be exactly the same as the previous phases because then it would get boring, but I also don't want [Marvel] to stray too far from the [signature] charm of the MCU."
About the Contributors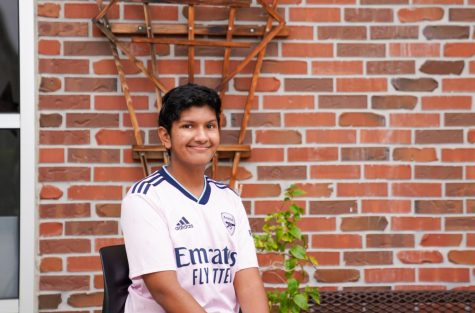 Krish Dev, Co-Editor-in-Chief
Krish is currently a senior and a co-editor-in-chief for El Estoque; he has been on staff for three years and was an opinion editor as a sophomore and a website editor as a junior. When he is not taking pictures or working on stories, he enjoys traveling to new places, learning trivia and keeping up with the latest world news.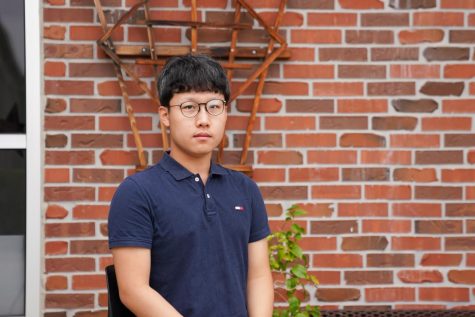 Minjae Kang, Copy Editor
Minjae Kang is currently a senior and a copy editor of El Estoque. In his free time, he enjoys listening to music, watching movies and chatting with friends.