Off-season, every season
Examining MVHS student athletes' off-season practices.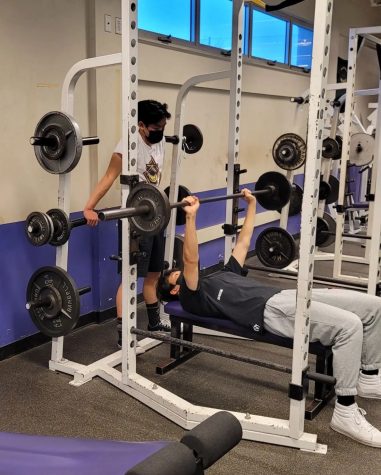 For Varsity Boys Basketball player junior Philip Chiu, off-season training is important to his growth in the sport, as it helps him maintain his level of proficiency while he is not actively playing basketball.
"Off-season training is continuing to build muscle and endurance," Chiu said. "When you go into the season, [it's] going to be fine-tuning skills, [because] keeping stamina up during the offseason is important."
Sophomore Mihret Tesfaye, who is on the cheer team, shares similar feelings to Chiu when it comes to off-season training. Instead of practicing routines, the team focuses on "learning the fundamentals to cheer" prior to the season. 
Freshman and Varsity Girls Volleyball player Samantha Tong has two hour practices three times a week that mainly consist of conditioning exercises such as running, sit ups, push ups and squats. 
Since her coach doesn't enforce off-season training, Tong says that the responsibility of conditioning falls on each player as an individual. Her coach recommends playing club volleyball to get ready for the next high school season and the players hold themselves accountable.
What sport do you play that requires off-season training?
Sorry, there was an error loading this poll.
On the other hand, for Tesfaye, off-season practices are enforced by her coach and is a requirement to be on the team.
"It's more team-motivated because if you don't go, then you don't learn [the sport] and then it messes up the entire team," Tesafye said.
When it comes to off-season training in basketball, Chiu believes that it is done individually, but finds it helpful to train with his teammates. 
"Most of it is bodybuilding, but it really helps to get the entire team into the weight room because we can all motivate each other," Chiu said. "The coach [also] gives us tips during weightlifting."
While the players share how conditioning is more individual, they think that their team chemistry increases when training together.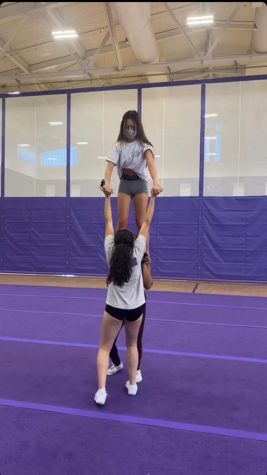 "Having open gyms and playing as a team without the plays is really important because then it makes you communicate on the spot," Chiu said. "Not having any set plays, you can try to see what each other is going to tend more to do. Seeing each other's habits and then being able to use those most effectively."
Despite playing various sports Chiu, Tong and Tesfaye recognize that the time they put into training ultimately makes them team players and well-rounded athletes, both mentally and physically.
"The season is only so long and practicing outside of the season is really helpful to improve the team bond," Tong said. "The mental [aspect] is 90% of the game — [it's] one of the most important parts of the game that we work on."