The life and legacy of Yang Yang Liu
Friends and family reflect on the impact that the MVHS '07 alum had on their lives
On a chilly Saturday morning in a park in Atherton, California, right after Christmas 2021, a man clad in a black sherpa pullover, tight black jeans and black leather boots walked up to a podium in front of 50 guests. He introduced himself as Kang Liu and explained that although he had not intended to speak, he'd been inspired by the stories and encouragement of the friends and family that had spoken before him.
Unbeknownst to most of Southern California, he explained, the day after Thanksgiving was actually a very important one. One month earlier, he and a close friend from his consulting days at Morgan Stanley in Hong Kong had met up for lunch in an extravagant restaurant in Los Angeles. They'd both gotten dressed up — her, stunning as usual, clad in a designer shift dress and him in an outfit he can't quite recall — and they'd spent the afternoon gossiping and laughing over seemingly endless refills of wine. They had so much fun that they decided to name the occasion as their first installment of "Lunch with the Ladies." And the day after Thanksgiving was supposed to be "Lunch with the Ladies, Episode 2."
On the morning after Thanksgiving, that woman left her Pasadena home to go on her usual morning jog. As she was crossing San Pasqual Street, a long road barely 10 minutes from her home, a car barreled into her.
On Friday, Nov. 25, 33-year-old MVHS alumn '07 Yang Yang Liu was pronounced dead at the scene from head trauma. She did not end up traveling to a seventh continent or fulfilling the plans that she'd made with her husband or the friends who sat in the audience — and flaking, as anyone who knew Yang Yang could tell you, was not something she would do.
Tears gathered in Liu's eyes as he stood on a podium in front of 50 people on that chilly morning in Atherton, and he took a deep breath before speaking into the microphone one final time.
"Yang Yang never made it to the second Lunch with the Ladies," he said. "But this is the outfit I would have worn on that day."
Born to Shan Liu and Li Li Chen in China, Yang Yang moved to Cupertino in elementary school, where she attended Faria Elementary, Kennedy Middle School and graduated from Monta Vista High School in 2007. She earned a B.S. in Statistics and a B.A. in Business Administration from UC Berkeley and then moved to Hong Kong to work at Morgan Stanley. After her stint as a consultant, she moved to Philadelphia to receive her M.B.A. from the Wharton School of Business. Then, she moved to Southern California, where she worked at Disney and started a job with Amazon Studios' content strategy team, working in media, the field she'd been most passionate about all her life.
At her Celebration of Life in Atherton, officiant Rick Kaplowitz explained that to know Yang Yang was to know her from five intersecting spheres: Family, food, travel, work and study. And indeed, not a single speaker at the celebration left out any of those qualities as they described their fondest memories with her — her penchant for second and third dinners, her inspiring independence and desire to see the world, her investment in the happiness of her friends and family and her sharp wit and clever mind that kept everyone around her perpetually laughing.
Family
Yang Yang's husband, Joseph Wirija, first saw her trying bits and pieces of every dish at a buffet. As a foodie himself, he was impressed. Yang Yang turned out to be a mutual friend on a trip to Cebu City in the Philippines, and with conversation, they learned their similarities didn't stop at food. They were both investment bankers and loved traveling, the outdoors and desserts. Wirija shares that he knew "early on that trip, that she was going to be mine."
Throughout their time together, Yang Yang was a constant pillar of support for Wirija. It was her daring and faith in Wirija that pushed him out of investment banking and "semi-forced" him to get an M.B.A., motivating him to found his own start-up.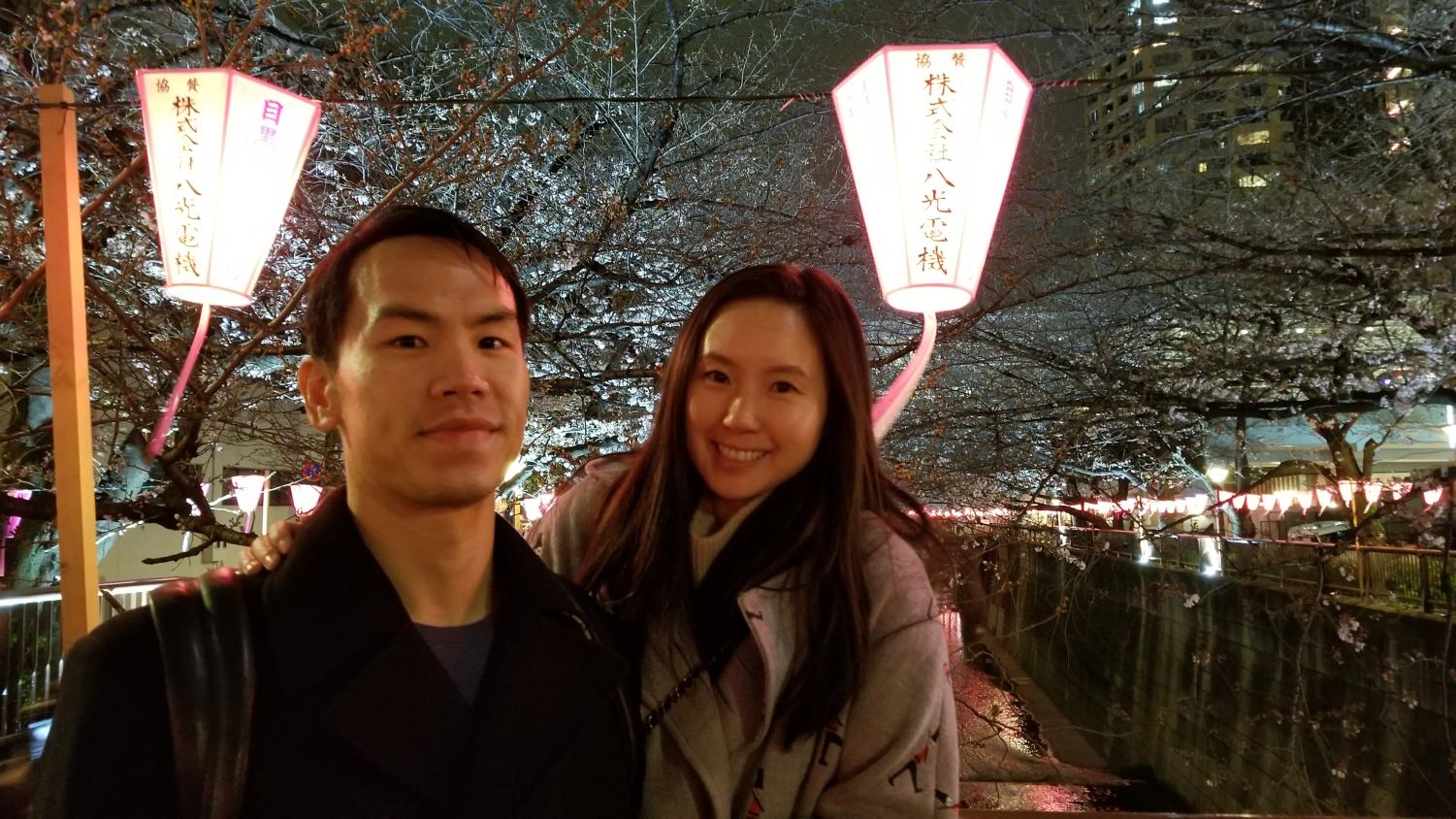 Wirija wasn't the only person Yang Yang pushed towards realizing their full potential, of course. Albeit being an only child, Yang Yang was nevertheless an older sister to countless people she met in every sphere of her life. Cindy Lee, a fellow UC Berkeley alum, and Joan Fang, a Morgan Stanley colleague, were two such friends — a few years younger than Yang Yang and captivated by her boundless enthusiasm, self-assuredness and devotion to her friendships.
In Lee, Yang Yang instilled an "irrational fear of being late from a stern lecture she gave us 10 years ago about never letting your friends down." Yang Yang was so invested in Lee's life that
she was often "more terrified of disappointing her than my own parents."
Similarly, Fang and Yang Yang's relationship was so close that everyone who knew them while they worked together at Morgan Stanley in Hong Kong would treat them like sisters. Indeed, each time Fang showed up to a social event alone, the first question directed at her was invariably, "Where's Yang Yang?" And in spite of Fang's younger sibling-esque desire to distinguish herself as a unique person, she also missed Yang Yang's "goofy jokes and easy laughter" each time Yang Yang wasn't around.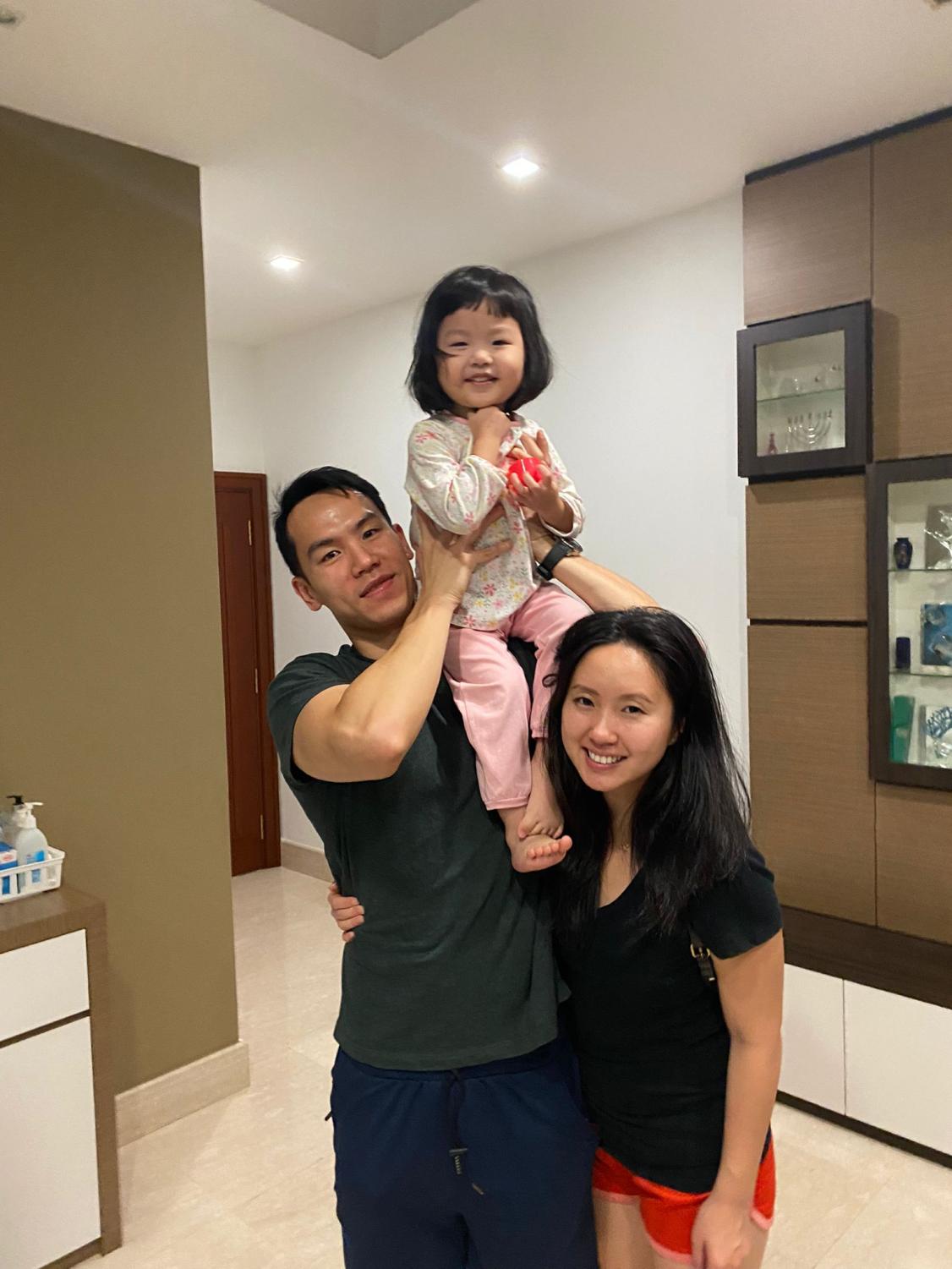 To Fang, Yang Yang was the sister she never had. No one understood Fang's unique quirks — such as her inexplicable desire to never wear pants at home — like Yang did. And it was because of this that despite their physical distance after Yang Yang left Morgan Stanley, the strength of their sisterhood never wavered.
"I spent the last 10 years on [BlackBerry Messenger] or WhatsApp with you every day because I rely on your sharp feedback to help me make the right decision and because you're absolutely hilarious," Fang said. "You brighten my day with your silly memes, art critiques for the museum and [messages about] always shopping for great sales. But what I love most about you is how you always keep an open mind to say yes, to try anything once, to love your closest friends and family even by acknowledging our faults. I've grieved a lot for you over the past three weeks and I'll continue to do so for the rest of my life."
Whether through the daily messages she exchanged with her friends and family or through the small exchanges with her husband, Yang Yang's attention to the happiness of those around her was what her friends and family remember most fondly about her.
"Yang Yang was my everything, and I just want her to know that I did my best to make her happy," Wirija said. "I would have given up anything for her, given my own life without second thoughts. I am very grateful for all the generosity and happiness that Yang has given me and for showing me what loving someone really means. I miss her so much. I never thought of a life without Yang Yang."
Food
Sriranjani Srikumar, who goes by "Jar" to her close friends, remembers Yang Yang being rushed to the ER during Srikumar's wedding in 2014. After enjoying a full course South Indian wedding meal, "mostly with items that she didn't even know" or had tried before, Yang Yang faced an allergic reaction to one of the foods she had eaten earlier in the night — although that reaction was not an uncommon one. From the early days of their friendship in middle school, Yang Yang was a fearless sampler of various cuisines despite her long list of allergies.
"And despite all that, she came back a mere few hours later to continue partying with us," Srikumar said. "She didn't care what life threw her way. She handled them effortlessly, and she was clearly immensely invested in her friends' happiness."
Of course, Yang Yang didn't limit her avid exploration of food to her adolescent days with Jar. In fact, it was Yang Yang who introduced Cindy Lee to the concept of second and third dinners because "there were never enough days to try everything." Much of Lee and Yang Yang's time together was characterized by Yang Yang dispelling older sisterly words of wisdom while the two enjoyed a dish together.
In their early days at Berkeley, this manifested as Yang Yang teaching Lee and fellow classmates discounted cash flow as she cooked while they frantically prepared for their first case. Later, the two would sneak away from late nights at the Hong Kong Morgan Stanley office to talk for hours over coffee. From Berkeley to Hong Kong to Philadelphia, through stressful nights and demanding work, it was the love for food and each other that not only ensured that Yang Yang and Lee's friendship not only never faltered, but strengthened at each turn.
"Even when we finally had to move apart and live in separate states, you never felt far because you always made the time to travel with me," Lee said. "We're always talking about our families, our dogs, our jobs and the time Joe [Wirija] accidentally ruined your Bhutan table runners in the dryer. Suddenly, all of that is gone. But I'll lean on the countless memories that we've shared together and remind myself how lucky I am to have shared so many adventures with you. Words can't express how much I love and miss you. But I know that you'll be watching over us until we're together again."
Travel
To Jeanie Young, one of Yang Yang's friends from fourth grade, her attitude towards travel could be best described by a rafting trip the pair took with some friends on the Russian River. It was their first trip to the river, and suffice to say that the group was "highly unequipped."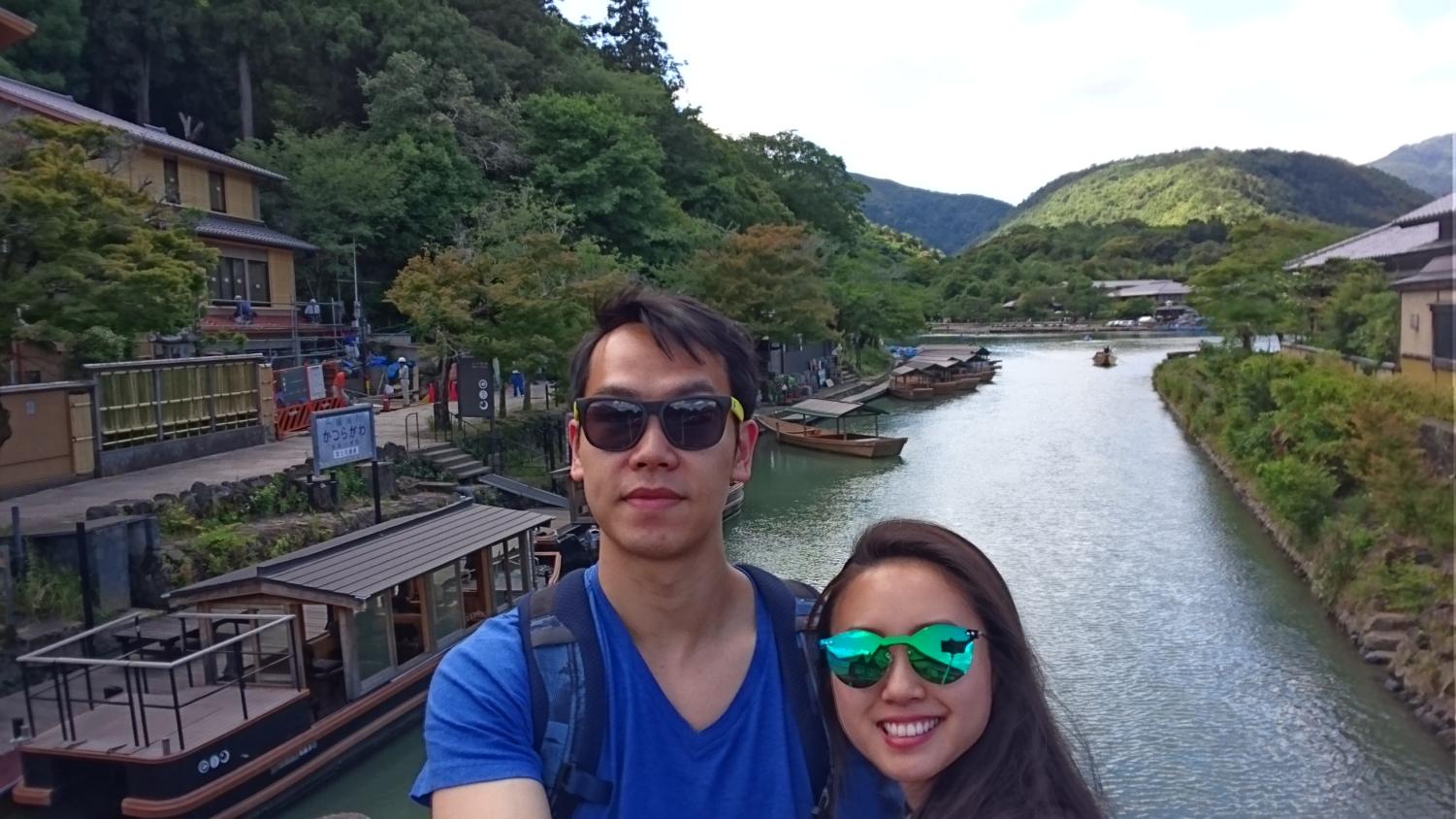 "After a long day of flooding down the river, we missed our exit stop and before we knew it, it was 7 p.m. and were still on the river," Young said. "So now we're starting to fear never really getting back home safely. But despite being [
as bad as] things have ever been, Yang kept our spirits high by singing 'Despacito' on repeat."
Yang Yang's relentless optimism and genuine faith that she and her friends would be able to figure out any situation — even being lost on a choppy river at sundown — was a representation of her independence and free spirit. It was that freedom that influenced Yang to travel all over the world, Wirija explained. If she couldn't find a friend to travel with, she would simply take a trip alone. At the time of her passing, Yang had visited six out of seven continents, with plans to visit Antarctica with her husband on the horizon.
Yang Yang once attempted to capture her feelings about travel in prose.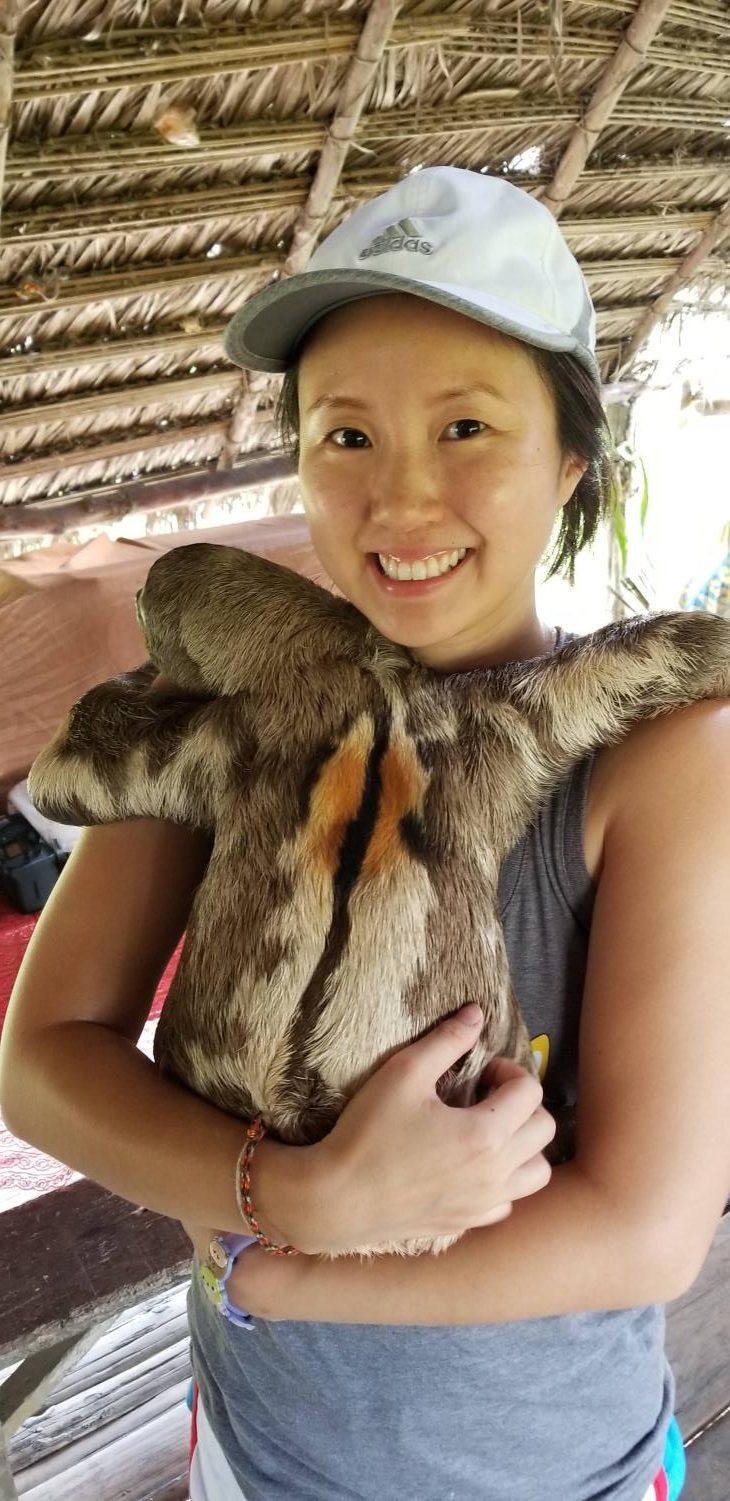 "Sometimes I'm amazed at how the experience of being somewhere is so different than what I imagined, or perhaps what my mind said it should be," Yang wrote. "I want to record and preserve the memory of this experience. This feeling this way that I see this instant. So I take out my iPhone and I take pictures. I'm sorely disappointed in how flat and soulless it appears on the screen. What am I missing? The center can
not be sampled and frozen. The 3D spatial balance that becomes distorted when you transcribe it onto 2D. Snap the events and good feelings of the day that place the figurative rose colored screen in front of my visual emotional eyes. The process is my day."
Yang Yang's adventures took her from the Amazon Rainforest to the Faroe Islands, from Bhutan to Pakistan to Namibia. Yang's independent mind and traveler's spirit allowed her to see some of the most exotic places the world has to offer. But to her friends, Young explained, that spirit manifested in much more subtle ways. Even in the darkest moments, Yang taught Young to find joy in life in every aspect: in shopping, in eating, in planning for the future but also in singing on a cold river because she knew that things would work out.
After white balloons were released into the sky, "Despacito" played from the speakers while guests enjoyed Yang's favorite desserts.
Study & Work
Yang Yang's education was not simply characterized by the work in the classroom — her classmates vividly remember the risks she took in her extracurricular spheres. Lee remembers Yang Yang trying out for — and making — the MVHS cheer team with no prior experience with dancing or gymnastics. Yang Yang spoke at her eighth grade graduation as well. According to Lee, "Yang was never afraid to try anything. She was fearless. If she put her mind to it, there was no stopping her."
Yang Yang's interests in business also took root at MVHS — she joined Future Business Leaders of America, and her work in the club earned her the title of president. According to fellow club member Amy Young, "FBLA soared, and of course, became one of the most successful clubs at Monta Vista" under Yang Yang's leadership.
"Maybe she just was working really, really hard behind closed doors, but whatever it was, she made everything look effortless, including just how she spoke in front of people," Jar said. "But whatever it was, she was really great at everything she tried. But what was so unique about her was that she made sure that everyone around her was able to succeed. [She] helped me find my work and build my confidence."
After Liu's years furthering her education at MVHS, UC Berkeley and the Wharton School of Business, she honed in on her professional interests. Between her undergraduate and graduate education, she worked in Hong Kong, where she lived with her friend Cindy Lee, who she had studied with at Berkeley. Lee thinks of these times fondly, living together around the world from Hong Kong to Philadelphia.
"From those early days in Berkeley, you cooking for us while teaching us discounted cash flow for our first case, or years of late nights at the MS Office," Lee said. "Sneaking away for coffee breaks to talk for hours while watching the boats in the harbor. Scary movie marathons and our Hong Kong apartment. Moving to Philly together for Business School. Knowing each morning that you were awake from the sound of you blowing your nose for five minutes."
Kaplowitz described Yang Yang's focus to be in "advancing the careers of women in the media space, particularly in decision making roles." Indeed, Yang Yang had moved to Pasadena in order to work in that very industry, first at Disney and then at Amazon Studios. In typical Yang Yang fashion, Lee and Wirija both emphasized she was not only passionate about working in media, she also found purpose in uplifting other women in the media sphere. To honor that, her friends and family are creating a $150,000 Wharton Women in Media scholarship to continue the legacy that Yang Yang created.
About the Contributors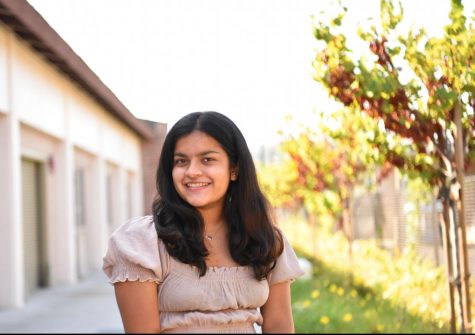 Jayanti Jha, Co-editor-in-chief
Jayanti is currently a senior and a co-editor-in-chief for El Estoque. She plays field hockey on the MVHS Varsity team as a forward. In her free time, she loves to rewatch "Dance Moms," try new foods and play the only song she knows by heart on the guitar: the theme song for "The Office."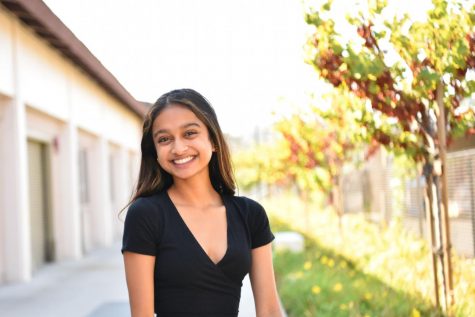 Anushka De, Co-Editor-in-Chief
Anushka De is a senior and a co-editor-in-chief of El Estoque. She loves listening to music, drinking too much coffee and spending time with her friends. She was previously a Features and News Editor and has since learned to parallel park, which she considers to be one of her greatest achievements of all time.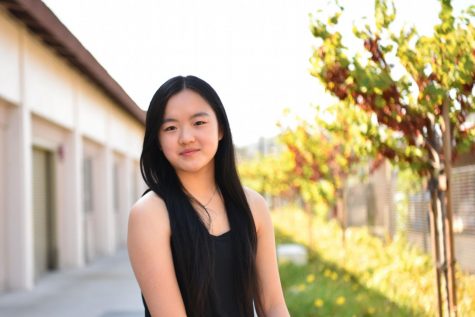 Michelle Chen, Co-editor-in-chief
Michelle is currently a senior and co-editor-in-chief for El Estoque. Outside of journalism, her interests include percussion and volleyball. In her free time, she enjoys going on walks with her family and their two dogs.