'Fantastic Beasts: The Secrets of Dumbledore' is a spectacular mess
The success of Harry Potter glooms down on a film that flounders to stand by itself
R
eleased on April 15 and directed by David Yates, "Fantastic Beasts: The Secrets of Dumbledore" is the third film in its franchise, boasting an ensemble cast that includes Eddie Redmayne, Jude Law and Mads Mikkelsen. Taking place several years after the second film, "Secrets of Dumbledore" serves as a continuation of Dark wizard Gellert Grindelwald's plans to eradicate the non-magical humans, or Muggles.
As Law's Dumbledore aptly puts it, "The best plan is no plan," and the narrative of "Secrets of Dumbledore" makes this clear in its lack of coherency to both the audience and Dumbledore's allies. To be precise, Grindelwald's newly acquired ability to see into the future means Dumbledore's plan hinges entirely on confusion and misdirection to succeed.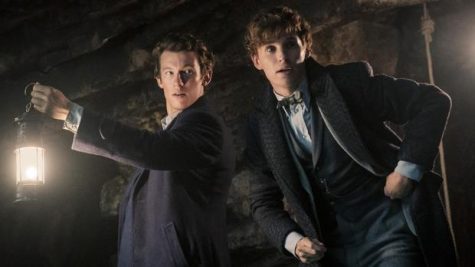 Unfortunately, this supposedly clever caveat results in a jumble of scenes that have no significance to the narrative at all. The plot's direction (or lack thereof) falls flat, only invoking a sense of bewilderment as the pieces fall inexplicably into place during the last 30 minutes of the film's two hour and 23 minute run.
The towel of nostalgia is also wrung to death as characters make frequent visits to iconic Harry Potter locations like Hogwarts and Hogsmeade during their supposedly high-stakes plan to stop Grindelwald for no particular reason besides sentimental value. The amount of nostalgia thrown at the audience only undermines the already fragile story and its stakes, reminding viewers of the glaring fact that Dumbledore has already defeated Grindelwald by the time of Harry Potter.
Despite the talent within its ensemble cast, "Secrets of Dumbledore" treats the majority of its actors as one-dimensional plot devices with minimal character development. Redmayne's nominal lead Newt Scamander with his compelling combination of shyness and bravery is left in the background, while previous series regular Katherine Waterson's Tina Goldstein is strangely delegated to an undignified cameo.
Mikkelsen's Grindelwald however, stepping in after Johnny Depp's departure from the film, is one of the few highlights. In contrast to Depp's openly malevolent performance, Mikkelsen approaches the villain with a manipulative charisma and piercing ruthlessness that clashes wonderfully with the earnest vulnerability of Law's Dumbledore.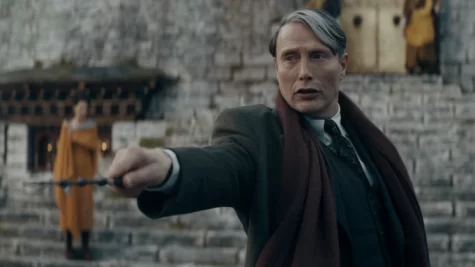 "Secrets of Dumbledore" is also the first film to explicitly acknowledge Dumbledore's past love for Grindelwald, and yet their relationship — which should be the emotional cornerstone of the film and its conflict — feels like an afterthought, adding up to barely six seconds of queer truth. Law and Mikkelsen hint at as many romantic undertones as they can in the few scenes they share, but their efforts aren't enough to deny the disappointing, half-hearted attempt at queer representation.
In the end, "Secrets of Dumbledore" is a lazy, confusing dumpster fire of flat characters and even flatter narrative twists that its actors' performances fail to extinguish. Wizarding World fans who desire to see a captivating film displaying a perilous clash between heroes and a Muggle-hating Dark wizard will be far better off sticking to the Harry Potter films.
Rating: 2/5