The Senators' Agenda: How race, gender and politics defined Ketanji Brown Jackson's nomination hearing
Dissecting the underlying notions that were used against the first Black Woman nominated to serve on the Supreme Court
"Do you agree with this book that is being taught to kids [that says] babies are racist?"
"Senator—" a sigh, and a seven-second long pause. That's what followed Senator Ted Cruz's ludicrous question directed at Ketanji Brown Jackson, the first Black woman nominated to serve on the Supreme Court.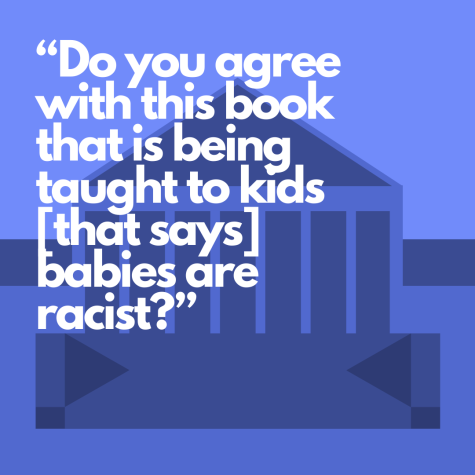 Jackson, who was nominated by President Joe Biden to serve as the Associate Justice of the Supreme Court on Feb. 25, 2022, was confirmed to her position on April 7.
At her Supreme Court confirmation hearing on March 23, Jackson fended off a barrage of unjustified questions from politicians pertaining to her race, gender and political agendas. As part of his questioning sequence, Cruz called to attention the book "Antiracist Baby" by Ibram X. Kendi, which is taught as part of the curriculum in Georgetown Day School, where Jackson is a board member.
Cruz claimed to be "stunned" by the ideas in the book, citing the line, "Babies are taught to be racist or antiracist — there is no neutrality" as evidence that the book claimed that babies were racist. The intent of the book is instead to demonstrate how, without intentionally teaching children to be antiracist, they are taught racism by existing systems and policies. 
Cruz not only misinterpreted the intention of the book, but used it to disparage critical race theory and Jackson, insinuating that because of her race, she would inevitably utilize its principles in the way she practices law. Critical race theory is an academic concept that explores how racism is perpetuated in legal systems and policies rather than just as individuals. Jackson has repeatedly stated that she has never studied critical race theory nor employed its principles, as it "hasn't come up in [her] work as a judge." 
Jackson's sigh and pause show her frustration with being asked about something she has explicitly confirmed to have no involvement with, and being associated with critical race theory due to her race. In addition, Black women are often stereotyped as angry and aggressive, contributing to the fact that if Jackson had a well-deserved outburst at that moment, it would have likely had repercussions for her and other Black women vying to enter the field of law.
"Can you provide a definition for the word 'woman'?" 
When Jackson responded to Senator Marsha Blackburn of Tennessee's question by asserting that she wasn't a biologist, Blackburn seized the opportunity and criticized "the kind of progressive education that we are hearing about."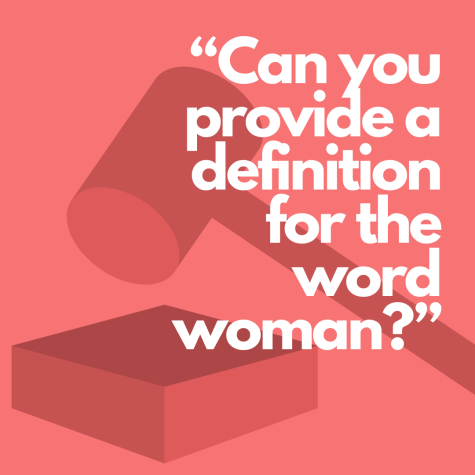 Being able to provide a definition without basis is not part of Jackson's job and has nothing to do with her qualifications. However, debates on transgender policies are at an all time high and are expected to reach the Supreme Court — especially after Lia Thomas, a transgender woman, won the NCAA Division I Swimming Championships — and what better time to air political grievances than at a highly scrutinized hearing? 
Capitalizing on this contentious issue, Blackburn used the majority of her questioning time to emphasize her political views while leveraging Jackson's declination to answer as a way to discredit the opposing party's, continuing to ask Jackson inappropriate questions about Thomas such as, "What message do you think [her victory] sends to girls who aspire to compete and win in sports at the highest level?" instead of legitimate questions about Jackson's policies or previous record.
Blackburn's politicization of Jackson's hearing shows the lack of respect Blackburn has towards the nominee — which was obvious when she decided to vote "no" before the hearing even began — and how deeply ingrained political division is in our nation. Used as a tool for Blackburn's own purpose, the hearing was nothing more than a political jab with Jackson sitting in the crossfire. 
However, a "fundamental" question like this — as Blackburn put it — would've never been asked of a man. Women are seen as less assertive and unwilling to speak up for themselves, encouraging Senators like Blackburn to continue asking condescending and patronizing questions. Although it seems counterintuitive because Blackburn is also female, the Senator has a track record of supporting anti-feminist legislation. Just like with Cruz, Jackson maintained a calm demeanor, addressing each remark with poise and respect, a reaction that is expected of her and consequently leveraged against her. 
"You have earned this spot — you are worthy. You are a great American."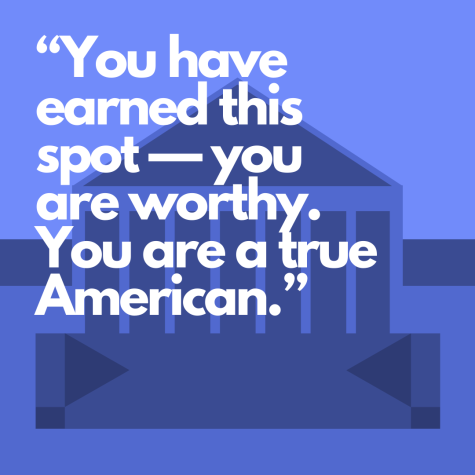 But despite the intrusive lines of questioning, Senator Cory Booker, one of only three Black senators, used his time to praise Jackson for all her achievements, bringing Jackson to tears in an emotional speech about her struggles and positive impact on the Black community. Booker cited various examples of Black individuals contributing to America's success despite the fact that their country "didn't love them back."
"All these people loved their country," Booker said. "You faced insults here that were shocking to me — well, actually not shocking. But you are here because of that kind of love, and nobody is taking that away from me."
—
Though Jackson's hearing was full of blatant racism, sexism and political leveraging, she managed to get through it with dignity and pride, rising above the pushback and proving herself more than worthy.