'Forza Horizon 5' provides endless enjoyment
The newest version of the motorsport game lets players explore its setting of Mexico in great detail
"Forza Horizon 5" follows the same premise as of every "Forza Horizon" game: a car festival takes place in a certain country and the game provides an expansive open-world map, which offers events, such as races and car showcases, allowing players to explore the environment while driving from one event to another. Arcade-like racing in a hyper-realistic environment defines the series and is what Playground Games's "Forza Horizon 5," released on Nov. 5, 2021, delivers.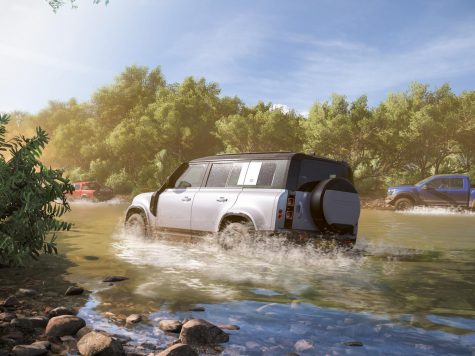 Taking place in Mexico, "Forza Horizon 5" has an environment that masterfully samples aspects of the country's geography. Stretching from the Pacific to the Gulf of Mexico, lush tropical forests, volcanic mountains, white-sanded beaches and cactus-strewn deserts compose the landscape. This variety allows the game to remain captivating, with car selection and driving styles relying on the part of the map players are in. Weather events, such as rain and sandstorms, also help the game to be engaging as visibility and road conditions aren't always the same. Playground Games takes this idea even further by changing the in-game season weekly so that the gameplay doesn't get stale.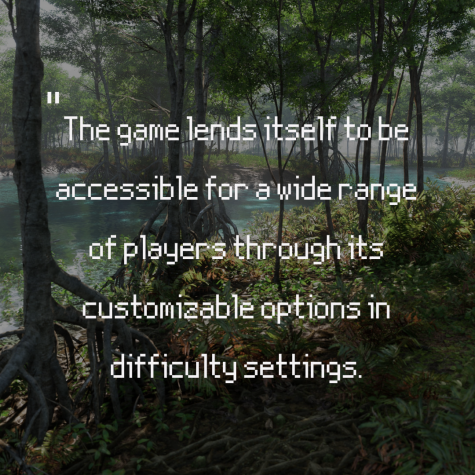 The assortment of cars in Forza Horizon 5 is also a strong suit, as it emphasizes diversity. Vintage automobiles are able to share the streets with modern cars. Each car is crafted with precision as each one has a unique set of strengths and weaknesses, and this vast set of cars is complemented by the environment. For example, more rally-focused vehicles fit into the forest atmosphere, and supercars are better suited on asphalt. The game lends itself to be accessible for a wide range of players through its customizable options in difficulty settings, as assists make the game less daunting for novices while experienced players can challenge themselves with manual controls. 
The game's campaign story, however, is forced onto the player in order to unlock the unique features. This detracts from the open-world nature of "Forza Horizon 5" as players have limited freedom in the beginning of the game. Additionally, the storyline is underdeveloped since the game focuses more on the driving experience. As a result, dialogue can be extremely distracting while exploring Mexico — Spanish phrases and slang thrown into English sentences seem forced and unnatural. In its attempt to highlight Mexican culture through discourse, Playground Games treads closer to cultural appropriation rather than immersion.
Overall, "Forza Horizon 5" nails the basics of the franchise as a diverse set of cars are enjoyable to drive in a dynamic environment. While the game does try to make the campaign obligatory, it goes above and beyond in its efforts to achieve hyperrealism through its showcase of detailed environments. In general players can spend an endless amount of time without getting disengaged. 
Rating: 4.5/5