'shut the f— up talking to me' hits all of its shots
Comedian Zack Fox's debut is explosive and unrelenting
"shut the f— up talking to me" is the debut record of upcoming rapper and comedian Zack Fox. Known for his success on a 2019 collaboration with producer Kenny Beats, "Jesus Is The One (I Got Depression)," Fox has been sparsely releasing singles over the past two years with variable degrees of success. Following the release of his latest album teaser "fafo," Fox released the seven-track debut on Oct. 15, 2021. 
This first entry into the Zach Fox discography is an accurate depiction of what he represents as an artist: short, hard-hitting Southern hip-hop. Each track is fast-paced and comes with a self-awareness: these are trap bangers with charismatic lyrics, often paired with loud ad libs and hilarious samples. And while it may not be deep, invigorating or a showcase of Fox's full potential, it sure is fun.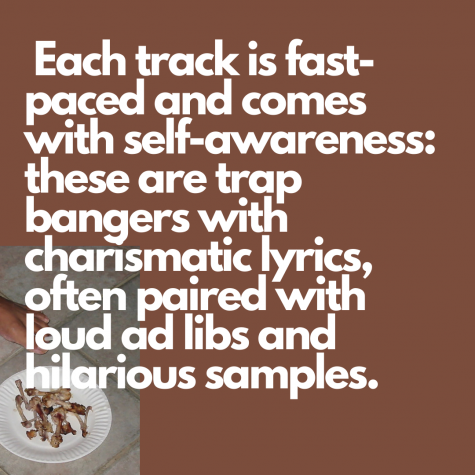 Immediately the short opener "uhhh" is foretelling of what "stfuttm" entails. With a dirty bass and clattering hi-hats, Fox comes in with a manic energy and raps over a hard beat. While the track is less than two minutes long, it still packs in a lot of energy.
Following "uhhh" comes "fafo," where Fox finds himself on a hard-cut synth paired with deep kicks and a soaring bass. Where his performance on "uhhh" was more energetic and angry, Fox comes off cold and unforgiving on "fafo," with his lyrics about money and wealth come to spin around the beat with compelling wordplay.  
Then comes "bane," which by far stands out as the most aggressive banger on the album. The cascading horns in the background paired with chilling arpeggios are great scene setters to Fox's coldest delivery yet, and his ridiculous lyrics, "I was so broke eatin' oxygen sandwiches, goddamn" and "I've been f—ing up Huns like Mulan did" are certainly highlights on the record.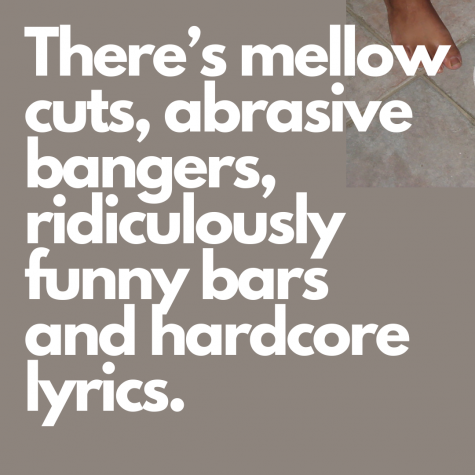 Fox also dips his cigarette-holding toes into more mellow beats, where his love for cheesy soul comes to the front stage in "mind your business" and the title track closer, "shut the f— up talking to me." He also brings in some of his funniest lyrics on the closer, where bars about how "my n—-s barbaric, s— could get ugly as f— like Ed Sheeran" and "You could tell I was a menace by the grimace in my baby pictures" are layered with enough irony to be considered hilarious.
"shut the f— up talking to me" is a great record. It's a short seven tracks, with each track falling comfortably under three minutes. Fox isn't trying to prove anything new or special with this record — instead, he shows that he's just making music for the fun of it. There's mellow cuts, abrasive bangers, ridiculously funny bars and hardcore lyrics. And yet, Fox's charisma oozes in each performance, a pure and raw sound that not only is enjoyable to listen to, but is also something to reach its full potential in future releases. 
4.5/5