'Life of a DON' lives within the shadow of influence
Don Toliver's sophomore album is precision filled repetition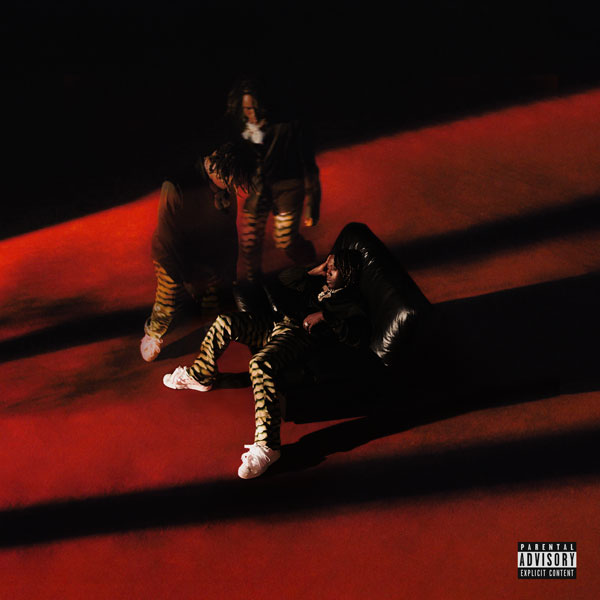 "Life of a Don" is the second studio album released by rapper and singer Don Toliver, legal name Caleb Zackery Toliver. Following the success of his features on close collaborator Travis Scott's "ASTROWORLD" record, Toliver released and received critical acclaim for his debut LP "Heaven or Hell," featuring powerful performances from artists such as Sheck Wes, Quavo and Offset.  
However, "Life of a Don" is a step down from Toliver's debut. The album smothers its own musical dexterity, where his dive into hallucinogenic trap often leaves him lost in the wide open spaces of his beats. It's an underwhelming expression of sex and psychedelia that, instead of feeling like a breath of fresh air, lulls itself into a somber monotony over the course of its 16 tracks.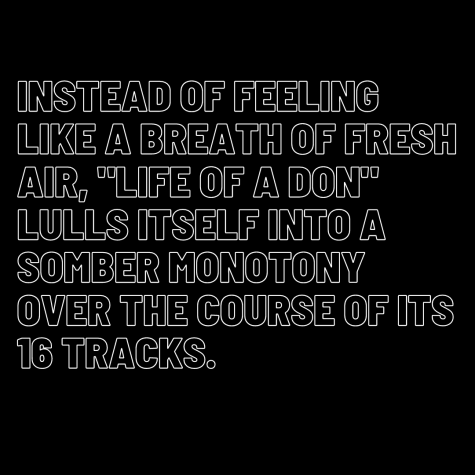 While the track list lacks variety, each moment on the record still feels polished, often including  interesting musical detours and finishes. It certainly shows that the album's many producers, Mike Dean, Sir Dylan and DJ Mustard, carefully went through each track, straightening out various production irregularities for Toliver to sing over. The rapper's vocal ability is an admirable quality as well, where his showcase of vocal range on tracks such as "2AM" and the closer "Bogus" are recited with confidence and emotion. 
In the opener "XSCAPE," the first of many somber singles, Toliver sings over a soft horn melody paired with sparse hand claps and a deep kick. His lyrics are sensual and energized, as he layers his croons over deep synths and heavy chords. 
Following "XSCAPE," "Life of a Don" continues down the line of space-trap singles in the song "5X." The track has a likable hook but falls apart due to a lack of originality in his verses, where Toliver's lyrics about sex and euphoria are devoid of creativity and easily forgettable.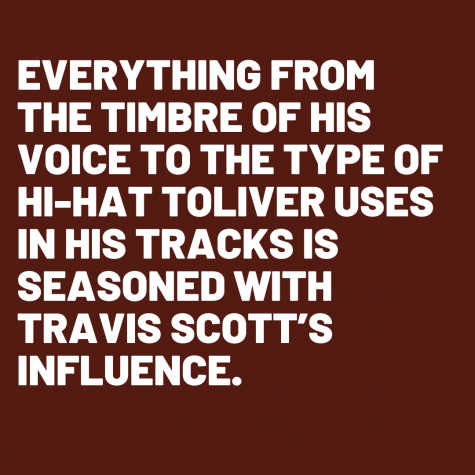 Other tracks such as "Double Standards" add harsher samples to the mix, but their impact quickly dissolves with the slow-as-molasses energy of Toliver's vocal delivery. "Drugs N Hella Melodies," Toliver's collaboration with his girlfriend and singer Kali Uchis, features the same energy as its previous titles, but Uchis's performance at least manages to provide a more sensual delivery than his weak rasps. 
Yet the most disagreeable aspect of this record's presentation is how trapped Toliver still feels within his influences, mainly from artist Travis Scott, who has been at the cutting edge of psychedelic trap since his 2015 "Rodeo" record. Pairing various sticky melodies with grimey hi hats and whiplashing beat switches, Scott's style has been endlessly influential towards defining the next generation of rap music, and Toliver stands as one of many examples of those influences. Everything from the timbre of his voice to the type of hi-hat he uses in his tracks is seasoned with Scott's influences. His collaborations with Scott in "Flocky Flocky" and "You" sound like B-sides off "ASTROWORLD" or "Birds in the Trap" — both critically acclaimed records from Scott. 
With his debut LP "Heaven or Hell" being such a breath of fresh air, Don Toliver seemed to have great potential, shown in his features for artists like Kanye West and Gunna. Yet, in his sophomore album, he is unable to find personality — holding his influence from Travis Scott on his sleeve like a badge of honor. And while Toliver may not be trying to be the 'next new thing' of rap music, he certainly struggles to find himself a niche alongside his contemporaries.
2.5/5