Homecoming 2021: Football falls to Los Altos High School 34-6
A close score in the first half ends with the Matadors' defeat in their Homecoming game
During its Homecoming game on Friday, Oct. 1, and coming off a 31-14 loss to Saratoga High School on Sept. 24, the Varsity Football team lost to Los Altos High School, bringing its overall record to 2-4.
The game started with a touchdown by LAHS in the first quarter, which the Matadors followed with a touchdown by junior Greyson Mobley — reaching a score of 7-6.
At the end of the first half, the Matadors held the score at 14-6, which senior Prathmesh Modi attributes to a strong defense at the beginning of the game. However, after allowing three more touchdowns by LAHS during the latter half, he recognized the work needed to improve in the season.
"If our defense is good, then I think our offense will reciprocate it and if we hold them to less than 14 points, then I think we can easily win the game," Modi said. "I think we will only start winning games if our defense improves."
Modi claims that part of the loss was the mental struggle — a problem he links to the team's fatigue during the second half.
"Our coach always says that we always play the emotional ride," Modi said. "Whenever we see [that] we're down, we just have no motivation to come back. And I think that's a big problem of ours."
Mobley agrees with the importance of "building on the mentality" and not letting the score affect the team. He also stresses learning how to capitalize on the other team's turnovers while minimizing their own.
At the same time, both players saw an improvement in gameplay compared to earlier in the season, which Modi believes the team needs to keep building on to secure more wins. He also points out his anticipation for this game due to it being the Homecoming game and that many of the seniors on the team were "really hyped up."
"It was our last Homecoming game — we really were motivated to play," Modi said. "We came in very confident. And even though we knew that our opponent was a much bigger team than us and they were more athletic than us, we just knew that we could beat them. We didn't really have any hesitation in mind and we didn't really doubt ourselves. We really thought that we would win the game."
About the Contributors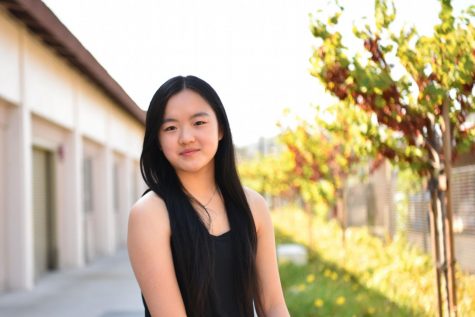 Michelle Chen, Co-editor-in-chief
Michelle is currently a senior and co-editor-in-chief for El Estoque. Outside of journalism, her interests include percussion and volleyball. In her free time, she enjoys going on walks with her family and their two dogs.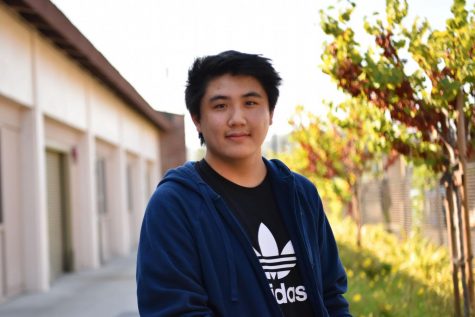 Matthew Yoshimoto, Managing Editor
Matthew is currently a senior and managing editor for El Estoque. In his free time, he enjoys going on hikes at Rancho San Antonio, spending time with his family and friends, watching The Office and listening to music.