Anti-Asian hate crimes surge during the pandemic
A recent rise in violence and hate crimes against Asian Americans has sparked concern and fear among the community.
Atlanta shooting
A vigil held on March 20 in San Francisco's Chinatown mourned the deaths of eight people, including six women of Asian descent, during the March 16 shootings at three spas in Atlanta, Georgia. Attendees looked upon the names of the victims written in chalk on a brick wall, in grief over the lives stolen. 
Although there is uncertainty over whether or not the shootings will be officially termed hate crimes by prosecutors, many people have pointed to the gunman's targeting of businesses owned by Asian women as a clear example of the intersection between racism and sexism within the hypersexualized stereotypes perpetuated about Asian women, as well as the violence that is exacted due to these sentiments. In the aftermath of the crimes, wider attention has been directed towards the rise in anti-AAPI (Asian Americans and Pacific Islanders) violence and hate crimes, and the long held racist sentiments towards Asian people within the U.S.  
Increased fear in AAPI communities 
The surge in anti-AAPI violence has been substantial, with a 150% rise in anti-Asian hate crimes in 2020 according to a report of America's 16 biggest cities published by The Center for the Study of Hate and Extremism. Stop AAPI Hate, an organization established to examine and counter the violence, reported a national total of 3,975 hate incidents against AAPI, a number that the report explains likely only covers a fraction of the actual incidents as many go unreported. In the Bay Area, violence against Asian community members, especially elders and the vulnerable, have sparked fears among residents. 
Junior Miyabi Kadowaki believes that these acts of hate have been especially unnerving in the Bay Area, which she explains has a significantly larger Asian population than much of the country. Having lived in New York in the past, Kadowaki has been exposed to racist comments and microaggressions from her peers, but feels that it may be a newer experience for people living in the Bay Area. 
"It's really scary because the Bay Area is very sheltered; it's a big bubble where there is an Asian [majority], where anywhere else in the U.S. [that] is very rare," Kadowaki said. "A lot of people who live in the Bay Area are so sheltered from it. A lot of Asians have not experienced any racism in their life when they just stay in the Bay Area. So I think for us to see so much happening in the Bay Area is really scary and shocking."
The violence has forced community members to take protective measures for their own safety, making activities such as going outside of their homes a source of anxiety. Amy Xu, owner of Xu's Acupuncture and a Cupertino resident of 28 years, notes that although she has not yet felt the full impact of the anti-Asian violence in Cupertino, she still takes extra precautions when opening her business alone every morning.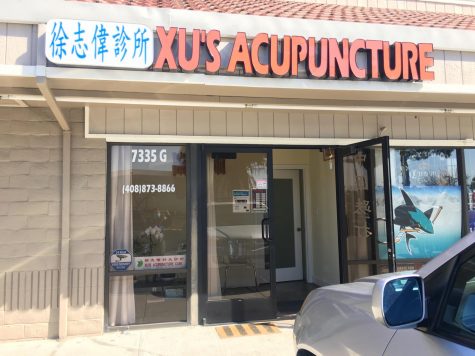 "That may be my personality, I am never afraid of anything," Xu said. "But I'm very careful when I come to work in the early morning, and when I open the door I just [re]lock the door, because it is only me in the office until the time we unlock the door, and then people can get in. I walk from my house to my work, [so] I always keep alert if anybody approaches me."
Japanese teacher Keiko Howard lives in San Francisco, where nine reported incidents of anti-Asian hate in the Bay Area region have occured. Howard initially chose to live in San Francisco over 20 years ago because of its cool weather and larger Asian population, which she explains gave her a sense of comfort and community. 
Howard cites an example of anti-Asian sentiments — her community was recently targeted when a pair of Japanese cherry blossom trees were destroyed. The trees had stood in front of the Japanese Cultural and Community Center of Northern California in Japantown, San Francisco since the mid 1990s when they were planted in commemoration of a visit by Japan's Emperor and Empress. 
Howard's fears due to the recent surge of violence have impacted her everyday life, leaving her hesitant to go on the walks she would have taken previously in her area. 
"[I am] more cautious about what I do," Howard said. "I [am] always aware [of] who [is] around here, or what is going on. I think it's kind of my personality, even when I was in Japan I was really careful. But now, going out on the weekend, because people are not out or people don't work, [there are] less cars, [so] if something [were to] happen, nobody [would] know. I'm really careful. I used to carry [my] bag but now, I [fear that] people [could] just drag me down the street and that's so scary so I just take [my] phone and then the card in a small flat purse and then the key, and then I will go out in the morning if I have to walk."
Although residing near many other Asian people gives Howard a sense of solidarity and reduces fear, she still remains worried about the lasting damage that being physically harmed could do to her as she gets older. 
"Physically I'm small and old and I have to be careful because somebody might attack me," Howard said. "It's OK [if someone] steals [from me], I'll just let it go. But if somebody hit me and I have to suffer, then it's worse because it cannot [be] compensate[d] with money or anything else. If you get hurt, that damage might last forever, like you will not be able to walk or [will] just fall down. So, as I get older, I really have to worry."
Many students at MVHS experience similar fears for their parents or relatives who are especially vulnerable to harassment or hate. Kadowaki has felt recent worries for her father, who wears a kimono, Japanese traditional wear, daily as a visible expression of his cultural identity.  
"He doesn't wear Western clothing, which I think is great — he's embracing the culture," Kadowaki said. "But these days I get a little bit worried if he's walking down the street, [and] he's wearing a kimono, it's just very obvious that he's Asian [because] he's wearing traditional Japanese clothing, so I told him the other day, 'maybe if you go to San Jose or San Francisco or somewhere where these crimes have been happening maybe you want to go in Western clothing?' It hurts that I have to tell him that because I want him to embrace his culture and wear what he wants to wear, but it's scary."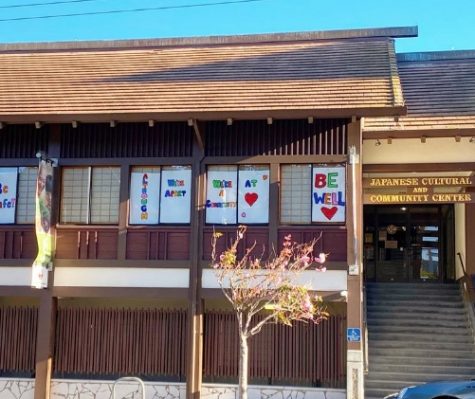 History and causes of anti-Asian sentiments
Anti-Asian violence and discrimination has been present in the United States for centuries, from resentment of Chinese laborers leading to the Chinese Exclusion Act to Japanese internment camps and hatred towards Asians and Muslims after 9/11. Junior Serena Miller views the recent events as not just a consequence of racist rhetoric from the recent Trump administration surrounding COVID-19, but also a continuation in this long history of anti-Asian sentiments in the U.S.  
"It's been going on for a while," Miller said. "Since Chinese people started immigrating to the United States, you had the white people making caricatures of them and now, and during the 20th century they started that whole Red Scare thing and now we're just seeing a continuation of that. I think [the recent spike in anti-Asian hate crimes is] related to COVID and people like Trump calling COVID the Chinese Virus, but the U.S. media's relentless aggression on China has been going on for decades."
Kadowaki similarly describes how the recent events play into a longer history of anti-Asian hostility, one that often gets erased by a lack of education on the matter. 
"I think it's really interesting that we aren't really taught about racism against Asians from a long time ago," Kadowaki said. "This has been happening since the very beginning, if you see how there's been Chinese immigrants coming into the U.S. since pretty much the beginning of America there's always been Asian immigrants. There was the Chinese Exclusion Act and all these things passed and I feel like we really did not learn about it, and also the Model Minority Myth, I feel like a lot of people are like, 'Well, you know Asians are basically white.' Even I wasn't aware of how much racism [was] involved in America for hundreds of years, and I think right now it's finally coming to light with everything and COVID."
Miller has experienced microaggressions over the years, and remembers times when peers questioned the actions of the Chinese government that they disagreed with and projected their anger onto them. They believe a contributor to continued anti-Asian racism is the demonization of China as an economic power in the news and media, fear mongering which, by extension, has caused greater aggression towards Asian people in the U.S.
"Well obviously the media coverage of China dealing with the pandemic has not been positive," Miller said. "I mean, the U.S. media is never supposed to endorse China because they're rivals, and I've seen a lot of news articles describe China's handling of COVID as authoritarian, even though if you look at their statistics they're more back to normal than we are. Even though they've had far fewer cases and deaths and better management of the crisis than a lot of Western countries, the U.S. media still has to find some way to turn the blame on them."
As a Japanese immigrant, Howard sees the current hostility towards Asian people as a reminder of the treatment of Japanese people during World War II, and the continued demonization and scapegoating that Asian people face. Howard also remembers facing similar discrimination before, when anti-Japanese sentiments spread as Japan was a burgeoning economic power. Throughout her years in the U.S., she has experienced Americans switch from hostility towards Japanese people to consuming their cultural foods and practices, an ironic contrast to the treatment of Asian people.
"It's not the first experience that I had to worry about, because once Japan was economically very strong like China and people stopped buying Japanese products, then that time I felt really discriminated [against] like the people were against the Japanese or [the] Japanese government," Howard said. "And now people love Japanese food, so I've experienced all things. So these things will not change my perspective."
Myths about Asians and the erasure of anti-Asian racism   
Discussions around the cause of these anti-Asian hate crimes have also included revealing the harmful effects of the Model Minority Myth, a myth which has been used for decades to portray the Asian population in the United States as ideal minority citizens who achieved prosperous lifestyles through hard work, while simultaneously blaming other minority groups for their continued socio-economic struggles. This myth has been used historically as a tool of white supremacy to weaponize Asian American identity against other racial groups while also effectively ignoring the wealth inequality and diversity across varying ethnic groups within the overarching racial label of "Asian." 
"There's this stereotype where [anti-Asian racism] is easily overlooked because if you look at the Bay Area a lot of people are very privileged, so I think it's easier to overlook [racism] when they seem to not be struggling with anything financially," Kadowaki said. "I read the history about the model minority myth, and it's honestly very political and a lot of people [and] many politicians blamed other minorities like, 'Oh be like the Asians, look at them they're successful.'"
Kadowaki describes the way in which the Model Minority Myth has worked to erase the oppression that the Asian population faces, referencing a recent case in which a Washington school district grouped Asian students with white students rather than under the "students of color" category. This move prompted renewed discussion of the way in which whiteness expands and the erasure of Asian identity. 
"There's a lot of Black communities [and] Hispanic communities who are marginalized by the government and are not given the same opportunities," Kadowaki said. "There's also the sentiment that politicians are saying, 'Oh look at Asians — they're successful. Black communities, Hispanic communities, why aren't you successful? You're both minorities.' The Model Minority Myth really pits the communities against each other."
Despite continued efforts to sow division and resentment between the minority communities, there have also been continued shows of solidarity between the communities, from the phrase "Yellow peril supports Black power" being used by Asian protestors supporting the Black Panther Party in the 60s, to today as coalitions between the two communities work together to address the root issues of white supremacy and racism that face both groups in unique ways. 
View this post on Instagram
Social media as a tool to raise awareness
Social media has been a prominent tool to spread awareness on the issue of anti-Asian racism and hate crimes, with public figures like K-pop Star Eric Nam and NBA player Jeremy Lin speaking out about the issue as well as their personal experiences with racism. The spread of informative posts breaking down the rise in anti-Asian hate incidents have also helped fuel greater awareness among the community, which Kadowaki sees as the first step towards taking action and uplifting the community. 
View this post on Instagram
Kadowaki has reposted information on her stories in order to raise awareness as well as brought up the topic with her teachers and peers, receiving responses of sympathy and shock. She notes the lack of coverage in the mainstream news media as a significant obstacle to addressing the crimes, and the importance of the first step of raising awareness through alternate means like social media. 
"Social media is very helpful and because of quarantine, everyone's using it and looking at it every day so right now it's just so easy to share information," Kadowaki said. "It goes around really quickly, so there's so many steps towards combating racism but I think the first step is really just to raise awareness. I know in some areas they've done protests, and social media is very, very helpful with that because if the news outlets are not talking about it, the media isn't talking about it, the only way to really spread it is social media."
A path forward 
Beyond simply raising awareness through social media, Howard believes that the path forward should include education reform and teaching students the history of different minority groups in this country. Currently, she believes that celebrities and public figures can solicit widespread attention to the issue by voicing their support for Asians against hatred. 
"If these famous people support then maybe the [media] will pay attention more," Howard said. "If somebody attacked me and then nobody supports me, I wonder whether they [would] put that on the news. So, in that case maybe if famous people do more [activism], hopefully we'll have more people who fight [against this racism]."
Xu shares similar hopes that community leaders can foster solidarity when it comes to combating the issue. 
"Going forward, the community need[s] to have some leaders come out and talk about this and give some instructions, what you need to do, what you can do and how we can help protect ourselves," Xu said. "I think the leaders need to do something to get all the ordinary Asian people together."
View this post on Instagram
Another issue raised due to the crimes is the role of policing, and how an increased police presence in response to these crimes would affect communities. According to TIME, many Asian leaders have stated concerns over a tendency to turn to policing as a solution, referencing the way in which policing as an institution has targeted minority groups, and that a reliance upon draconian measures of cutting down on crime will not resolve the underlying causes of the crimes. Miller echoes this sentiment, critiquing the way in which racism has been individualized rather than viewed as a systemic problem that must be dismantled from the root. 
"I think it's one thing that people are recognizing increased violence towards us but at the same time it really does us no good to hyper fixate on individual deaths like Vincent Chin, for example, without tying it back to the root of the anti-Asian sentiment," Miller said. "I've seen some people call for more policing in areas to combat the hate crimes and I mean, the police force at its core, it's a racist institution — it literally started as a slave patrol. So I really don't think that more policing and more police funding will solve anything. We have to look at not just COVID but instead the West's sinophobic propaganda over the decades, and how that has created a very strong anti-China sentiment in the U.S."
About the Contributor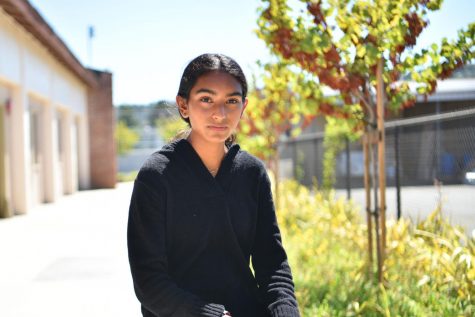 Jannah Sheriff, Features Editor
Jannah is currently a senior and features editor on El Estoque. In her free time, she enjoys sketching portraits, reading history books and listening to music.