Why WhatsApp may be what's up
Carry your inner WhatsApp energy no matter which social media platforms you use
If you look at my screen time (please don't), you'll find an embarrassing duration of screen times for my apps, a large proportion of them being for TikTok. It's one of those apps that I know doesn't benefit me and is probably decreasing my cognitive abilities by the minute, but it's just so relaxing to scroll through every now and then (and then a few more now and thens). But when I look at my screen time, those now and thens add up to hours spent on that one app, hours I'd much rather have spent reading or watching TV. And if it's not TikTok, it's probably Instagram or Snapchat. 
If you look at my mom or dad's screen time, it'll be way less than mine, obviously, but it'll be skewed towards one app in particular: WhatsApp. WhatsApp, if you aren't familiar with it already, is a messaging service that has over 160 million users in India but is also really popular particularly among Indian-American immigrants. They've transformed this relatively ordinary messaging app into a way for users to reconnect with their home countries. In fact, India frequently runs into issues with the app due to the heavy traffic on it between sunrise and 8 a.m. — everyone's favorite mode of communication between those hours are WhatsApp good morning image messages.
Once you see one of these images, you'll know what I'm talking about — cursive letters with a background of roses and a sweet message written on top, and sometimes a sun to add some pizzazz.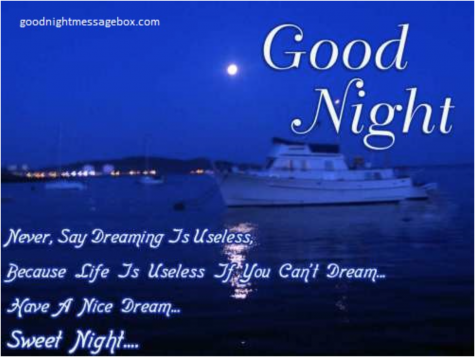 I've never been a huge fan of these WhatsApp messages — I don't even have the app downloaded on my phone, so my mom always goes the extra mile to send me the benefits of turmeric via iMessages. However, lately, I've been appreciating WhatsApp a bit more than usual. 
1. WhatsApp is way more personal than my biggest screen time suckers, TikTok, Instagram and Snapchat. WhatsApp is like a messaging app at the next level, where we can have all our closest friends and family and not much else on there. In comparison, the trinity of my most used apps don't involve much real interaction with people. At the end of spending a prolonged amount of time on TikTok, I probably wouldn't be able to recall a single one I just watched. If I spent that amount of time on WhatsApp, I probably could know the street name of the birthplace of my aunt.
2. The good morning messages are actually really wholesome. During the pandemic, I've taken the liberty to send my friends good morning and good night WhatsApp pictures. While they haven't all been received well, I can tell that on the inside, they really appreciate me wishing them good night. On the inside.

3. Why are the pictures so cringey anyways? I decided to recreate some of my own aesthetically pleasing good morning pictures. Please let me know if anyone ends up using one of these.
Now that we've gotten the formalities out of the way, here are my attempts at making some authentic WhatsApp images. 
Here's one that's flower-themed, like many popular good morning messages, in my extensive experience. I tried to summon my inner WhatsApp user for this one. The fonts are both dramatic and lacking at the same time, the message makes no sense to the point where it does make sense, and there preferably should be flowers on it.
I just sent the image below to my parents, and they loved it. This one might be my best work yet.
Even though these messages are slightly too cheesy for my taste, they're cheery, and I definitely do smile at them — it reminds me that people do care about me. So while it doesn't have to be through a cheesy, low-quality image of flowers, make sure you reach out to your loved ones, just to say hi, especially if you've been losing touch with your friends over quarantine. Our parents have somehow got it done — maintaining contact with their families and friends across an ocean. So maybe we should take notes from them, get off TikTok and send our friends a message that reminds them to bloom. 
About the Contributor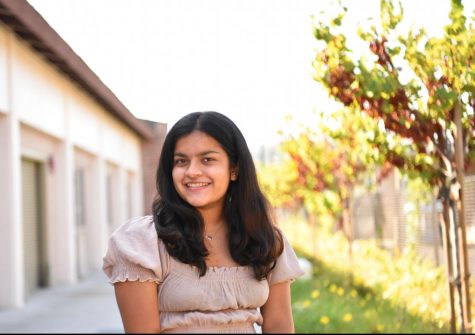 Jayanti Jha, Co-editor-in-chief
Jayanti is currently a senior and a co-editor-in-chief for El Estoque. She plays field hockey on the MVHS Varsity team as a forward. In her free time, she loves to rewatch "Dance Moms," try new foods and play the only song she knows by heart on the guitar: the theme song for "The Office."