Reflecting on Black History Month
Analyzing meaningful forms of anti-racist work and how we can improve
Sometimes it feels like the typical MVHS student's love language is criticism (is it ironic that an editorial full of critiques begins with this? A little.)
This year's Advisory lessons have offered ample opportunities for criticism — many students claim that the mental health and stress reduction strategies presented were not effective enough, the practicing allyship scenarios were not realistic enough, debunking Thanksgiving was not engaging enough and the list goes on. Yet the Black History Month Advisory lesson was a refreshing change for many. Not only was it meaningful and impactful, but it was also engaging (although we shouldn't learn about Black history only when it's presented in an interesting way; we should learn about Black history because it's necessary). 
Reflecting on Black History Month, however, has revealed that not all efforts to combat racism and amplify the voices of Black individuals — despite being well-intentioned — are truly meaningful. 
As always, social media — everyone's favorite stage for advertising their so-called activism — has played a large role in determining how some Black History Month-themed initiatives were portrayed. On the one hand, there seemed to be a slew of (occasionally impactful and educational) Canva infographics about Black history, as well as a surge of support for Black-owned small businesses in the Bay Area, artists (discover Bay Area ones here) and other creators. 
On the flip side, however, there was an emphasis on "successful" Black figures — successful referring to individuals with high-profile careers like doctors or politicians, lawyers or CEOs, renowned professors or Nobel laureates. And while it is commendable and impressive that many have worked hard to achieve these forms of success, highlighting only these people has an insidious side. More often than not, it seems as though we praise and point out Black people (and other minorities for that matter) that meet society's definition of success. Associating Black people with accomplishments does serve a role when it comes to defying negative stereotypes, but this often incorporates flawed logic.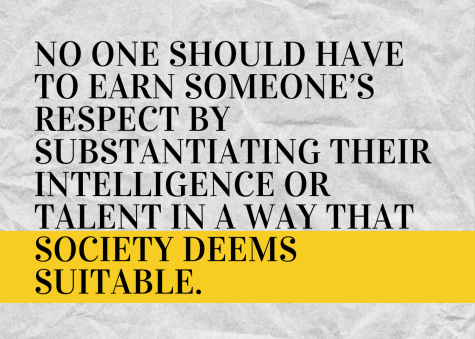 Because not only does this completely disregard the reality of systemic racism, but it also implies that Black people have to, in a sense, "prove their worth" by excelling in their respective fields. Isn't this a double standard? No one should have to earn someone's respect by substantiating their intelligence or talent in a way that society deems suitable. 
And at MVHS, the pervasive monolithic definition of intelligence, talent and success may contribute to this. When we define rigid criteria for success — which at MVHS, often resembles going to a top 10-ranked university and rising the ranks of a high-profile field — and equate that success to whether a person is deserving of respect and notability, we take away their humanity. Highlighting successful Black people like former President Barack Obama (having a former Black president should not be a "deflection for racism persisting in America") or Oprah Winfrey is not always anti-racist work. Ambition is an admirable motivator and success is commendable, but using success as the reason for why we should respect Black people absolutely isn't. 
Black History Month also highlighted Black individuals fighting for justice, such as Stacey Abrams, Nsé Ufot, Helen Butler, Deborah Scott and Tamieka Atkins and their work in Georgia battling the systemic disenfranchisement of Black voters and implementing widespread voter registration. Even yesterday Feb. 26, the Daily Skimm included an article about Black women working towards a more inclusive beauty industry, featuring successful Black women in the industry like Madam C.J. Walker, Pat McGrath, Balanda Atis, Kimberly Smith, Amaya Smith, Cashmere Nicole and Lake Louise. And once again, while shedding light on this work is important, necessary and inspiring, it often feels like the media tokenizes Black individuals fighting for justice. But Black people don't want to "be voiceless in a position that only glorifies their 'inclusion,' [they] want opportunities that actually empowers them, not turns them into figurines."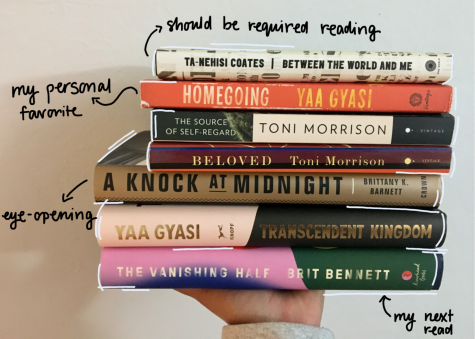 Instead, we should be telling the stories of Black individuals. We shouldn't just be praising their successes and battles against racial injustice. People don't need to be Nobel laureates to be deserving of respect. People are deserving of respect simply because they are, well, people. And people's stories shouldn't only be highlighted when their story is a fight against America's systemic racism. We should be highlighting all stories. 
Black people are not props and Black History Month is not a trend. It is, however, a powerful opportunity to reckon with our anti-racist work and make sure it is meaningful, make sure that we are constantly fostering an open mindset towards learning and unlearning. Moving forward, let's continue to amplify Black voices, but remember to amplify all Black voices.
Localize your efforts by consistently supporting local Black businesses, whether this is by visiting Black-owned eateries (refer to El Estoque's recommendations and reviews) or ordering your next read from Mahogany Books rather than large franchises like Barnes and Nobles or Amazon. Support initiatives at MVHS such as the Student Equity Task Force by offering constructive feedback (as well as validation for their hard work) or perhaps even joining them. When consuming media, remember to critically think and avoid covert forms of racism like tokenization, and instead focus on persistent education. 
We shouldn't be waiting for large activism platforms to post about Black history or Black individuals — we should actively seek out knowledge by regularly adding Black authors to our reading lists (here are 44 recommendations, and "Homegoing" by Yaa Gyasi is a personal favorite), reading the news from outlets that prioritize diversity and have Black contributors and for podcast-lovers, listening to these pop culture, politics or history podcasts with Black hosts. 
And if you make a mistake such as posting a non-factual infographic, taking part in a performative trend or using flawed rhetoric, remember that your activism does not need to be perfect. It just needs to be willing to evolve for the better. 
Because the fight for justice is ongoing.