Girls Golf: MVHS competes against Lynbrook for its first game of the season
MVHS loses to Lynbrook 204 to 229
After receiving confirmation that the team could start playing on Jan. 21, MVHS Girls Golf was one of five sports teams allowed to host practices and compete in its first match of the season. MVHS played against Lynbrook High School (LHS) on Feb. 17 and lost to LHS with a score of 204 to 229.
Junior Rachana Ajjarapu shares that despite her concerns about this first match, her desire to be around other golf players motivated her to compete. 
"I was kind of scared [coming into the game] just because I'm not playing that well right now, [so] I was really nervous about that," Ajjarapu said. "But I know [LHS]; they're a pretty nice team. I've played with them the past two years and they're all pretty nice so it wasn't like I was scared meeting anyone, I was just more scared about my own game … I was excited to actually get to meet other people again." 
According to Ajjarapu, the team's previous head coach, Barbara Tolentino, didn't want to coach until she received the COVID-19 vaccine, so the team received another permanent head coach, MVHS Science teacher Kenneth Gan. Before their first game, the team was only able to host a few practices due to COVID-19 restrictions. Sophomore Nayeon Yu shares that the limited practice time during the season coupled with the extended period of time without playing golf had an impact on her and her team's performance at the match.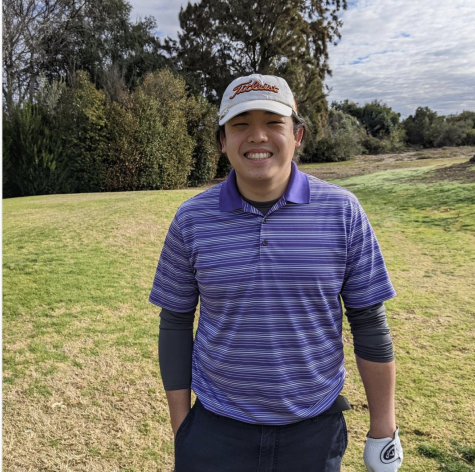 "Last year, I had a lot more practice before I started the season, so I played a lot better," Yu said. "If I could get in as much practice as last year, hopefully I could do as well … We did try our best, [even when] none of us were in our best conditions, [which is what] I'm most proud about." 
In order to limit the spread of COVID-19, there were a few changes in place at the meet, such as maintaining distance between teammates at tee boxes and wearing masks. Ajjarapu notes that at times, adapting to masks and social distancing was difficult to remember: since it was normal for players to converse at tee boxes while waiting for their turn, Ajjarapu shares that players would sometimes realize they were standing too close to one another. Sophomore Katelyn Chan says these restrictions pose challenges to maintaining connections among teammates. 
"Even though we like to build each other up, I think we could do better at giving each other feedback [on] how we could do better individually," Chan said. "Everyone already keeps their distance because the golf course is so open but wearing masks and having to stay so far apart for the entire day can be, not lonely, but [make it feel like] less of a community."
Yu points out that it was fairly easy to implement these restrictions for their team, due to golf being a more individual sport. Ajjarapu agrees, noting that the new regulations aren't as restrictive as they would be for a more team-oriented sport. However, she wishes the team could stick together and help each other more. 
"
Everyone already keeps their distance because the golf course is so open but wearing masks and having to stay so far apart for the entire day can be, not lonely, but [make it feel like] less of a community."
— Sophomore Katelyn Chan
Looking to the future, Ajjarapu, Yu and Chan all agree that their main focuses are on improving and returning to the level of intensity they had achieved before COVID-19. The Girls Golf team has, in previous years, been notably victorious, receiving first place in the league just last season. Along with this precedent set for the team, Ajjarapu hopes that, above all, the team is able to enjoy its time together and support one another. 
"I hope to do well again like last season," Ajjarapu said. "I'm really excited to hang out with everyone on the team again and have fun. [I also hope] we all get to know each other a bit better because this year, there's a couple of new people. So [I want to] have fun with each other and just see us all improve in our game and win a couple matches."
About the Writers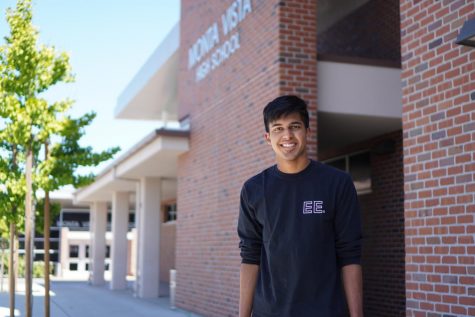 Devin Gupta, News and Web Editor
Devin is currently a junior and a second-year staff writer, news editor, and website editor for El Estoque. In his free time, he enjoys skateboarding and watching Star Trek.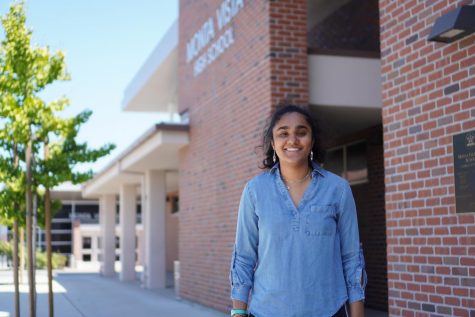 Anjali Singh, Sports Editor
Anjali is currently a senior and a sports editor on El Estoque. She enjoys playing piano and spends a lot of time on Spotify listening to music. Anjali is passionate about journalism, social justice issues and she loves to travel — one day, she hopes to visit all the wonders of the world.