MVHS Music Department's All-State Band and Orchestra members
How All-State band programs are managed through the screen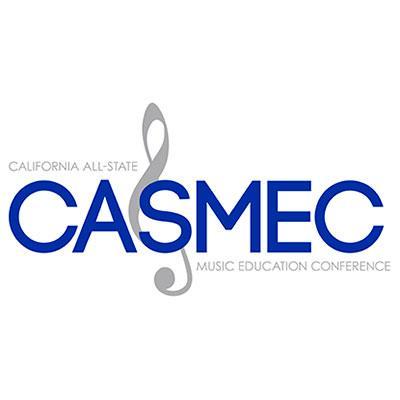 Junior Patricia Diaz-Bian has applied almost every year since eighth grade to get into the California All-State Honor Band, an audition-based program that enables students to perform with other skilled musicians in a collective, advanced band. Less than 500 middle school and high school students are selected from tens of thousands of applications all across the state for the band. Previously being an All-State student in eighth grade, she notes her 11th grade experience being notably more disconnected from her previous experience due to the pandemic. 
"I was in All-State in eighth grade and I really liked it," Diaz-Bian said. "I really wanted to go back, so that's why I kept on auditioning. Even though I didn't get in in 10th grade last year, I got in this year."
The All-State band conference takes place every year, with applications coming out during the fall and subsequent conferences happening later in the year. Students are expected to spend months prior preparing to play complicated pieces and to be adept players of their instrument. Students are evaluated by directors on the accuracy of their rhythms, tone, accents and articulations, or how a specific note is played, as well as their phrasing (how notes are expressed by musicians). 
The 2020 All-State Honor Band performance.
Diaz-Bian believes all of these skills are fundamental in the success of an audition. She notes that due to the pandemic, the band only has to play one piece, while two to three pieces were the requirement in previous years.
"Because of the limited nature of online rehearsal, we can't really do as many pieces as [the conductors] want," Diaz-Bian said." [We] have to record individually, [we] have to mix the tracks — it's too much work, so we just have one piece."
Due to the pandemic, music departments across the state have been providing instruction through the screen, which can provide unique challenges for both students and teachers. One key issue is the inability for ensembles to join together, which is important for individuals to blend their sounds into a collective band, as being able to listen to the rest of the band is key in being able to blend your sounds together to create a better listening experience overall.
Now, most bands have members individually record their parts and then send them to their directors for all the recordings to be compiled by a sound editor into a singular piece through editing software. According to junior Krish Agarwal, this inability to hear other students play has affected much of the band's rehearsals, stating that conductors and instructors are unable to provide specific individual comments for students' performances. Instructors instead can only give general advice on what parts of a piece could be difficult. 
"If we want to rehearse a [piece], we play [a live performance] track and we'll just play on ourselves muted," Agarwal said. "The majority of practicing will be individual, while any rehearsal that happens is just kind of addressing some [general] concerns or whatever."
View this post on Instagram
However, the expectations of the musicians held by proctors have not changed. Applicants are still judged through very precise levels of proficiency in their instruments, but due to social distancing protocols, the previously mandated live auditions are no longer required for high school students. Junior Daniel Lee believes there is a discernible difference between who gets chosen and who doesn't as a result.
"I think the tiny details [are] what set people apart," Lee said. "For example, [it could be] based on how loud or soft to play certain parts [of the music]. People can see that you're more musical than other applicants. [However], the auditioning process is actually really simple. All you do is record and submit [your video] for approval."
Regardless of the struggle of online band classes, the California Band Directors Association (CBDA) still aims to provide students with the same opportunities as would typically be available, such as the chance to be conducted by world-class musicians and interact with their high-level peers. Lee is still optimistic about the virtual experience. 
"I'm pretty excited," Lee said. "[But], I wish it was in person because you can actually go and meet people face to face, and working with [other students] in an actual room is completely different from working online. But [ultimately], I'm excited for whatever happens."