Real Talk with Athletes Ep. 2: Evelyn Lai
Exploring senior Evelyn Lai's journey with color guard and how the team has adjusted to COVID-19
Due to COVID-19, many MVHS athletes struggle with navigating the "new normal" and keeping their morale up given the possibility that their sports seasons could be cancelled altogether. That's why sports editor Anjali Singh decided to give these athletes a chance to talk about their journeys with their sports, share some of the lessons they've learned along the way and shed some light on what it means to be a MVHS athlete in 2020.
In this second episode, Singh talks to Color Guard captain and senior Evelyn Lai. The two chat about topics like having to explain Color Guard to relatives, the struggle of maintaining motivation and how the team transitioned from online to in person rehearsals this year. 
About the Contributor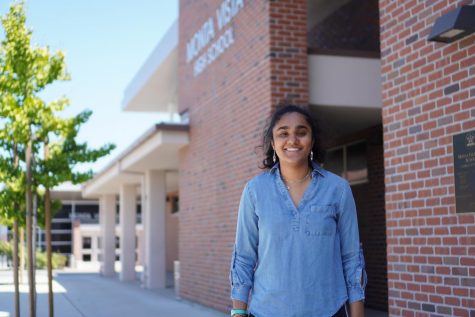 Anjali Singh, Sports Editor
Anjali is currently a senior and a sports editor on El Estoque. She enjoys playing piano and spends a lot of time on Spotify listening to music. Anjali is passionate about journalism, social justice issues and she loves to travel — one day, she hopes to visit all the wonders of the world.