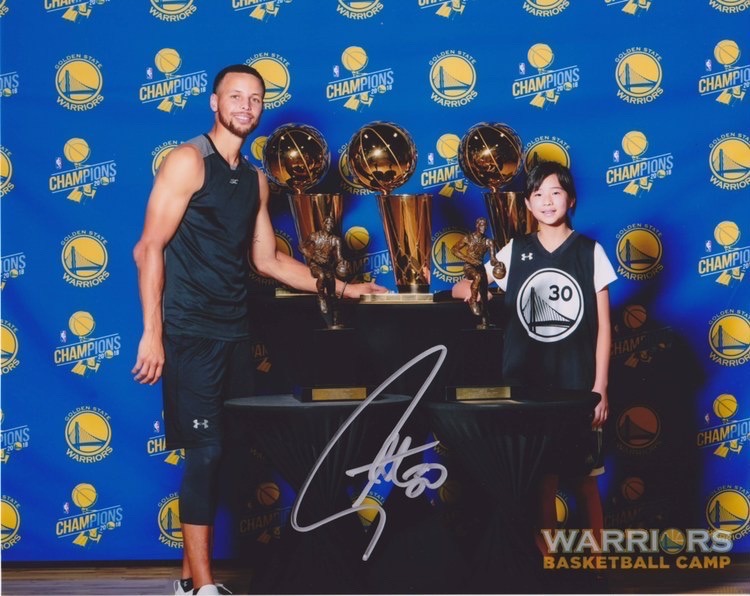 Photo by Lindsey Tang | Used with permission
Strength in numbers
Students recount their experiences as fans of the Golden State Warriors
On Dec. 30, 2017, the Golden State Warriors played against the Memphis Grizzlies during a regular season game that season. Senior Alex Chau recalls this game as one of his favorite Warriors experiences because of one specific moment — when All-Star point guard Stephen Curry made a unique three pointer.
"Curry has all these moments," Chau said. "But [in this game], he made [Marc] Gasol, [a player on the Grizzlies], turn around and spin. Then he just hits a three, look[ing] back before the shot even [went] in. I think that was definitely a [memorable] moment — it was hype [and] the whole stadium went wild."
"
"I think basketball's pretty cool, because if you're watching with someone else, that helps you bond [with them].""
— Alex Chau
Chau shares that he became a Warriors fan at the beginning of high school when he first started to become  interested in the NBA. He has been to several games, including the well-known Christmas Day Game in 2017 vs. the Los Angeles Lakers, at both the Warriors' old stadium, Oracle Arena in Oakland and the new Chase Center in San Francisco. Chau notes that the live games at Oracle were particularly exciting due to the loud crowd.
Freshman Lindsey Tang became a fan of the Warriors in fourth grade, when she started playing basketball during recess every day. Her interest in the team continued to grow as she annually attended the Warriors basketball camp, where young players between the ages of seven through 15 can learn basketball skills from professional instructors and meet players, coaches and other members of the Warriors organization. Tang shares that because she went to camp so many times, she was invited to meet Curry, who she cites as her favorite basketball player and her "celeb crush" when she was younger.
"[A] reason why I like Curry [is because] he never moved teams — he got drafted to the Warriors and [has] stayed there [ever since], so it's just his home team," Tang said. "I was really really scared [at camp] because we all got to meet him one on one … We only got one minute to talk to him and take a picture. [However], that was when I first started [playing basketball] so I wasn't as competitive, [so] I [think if] I [met him] maybe a few years ago [it] would have been [even] better."
Tang emphasizes that one of the reasons she's a fan of the Warriors is because of the connection she's forged with other fans through them. She notes how she's been to games with members of her family, who are also fans of the team and also frequently watches games with her basketball team as well. She comments how watching the Warriors alone is not as fun for her and that these bonding experiences with others "make a huge difference." Chau agrees with this sentiment, citing his brother as a specific example.
"[My brother] likes the [Philadelphia] [7]6ers a lot, so sometimes [when] we watch games, it's pretty fun because it's competitive [because I'm a Warriors fan]," Chau said. "I think basketball's pretty cool, because if you're watching with someone else, that helps you bond [with them]."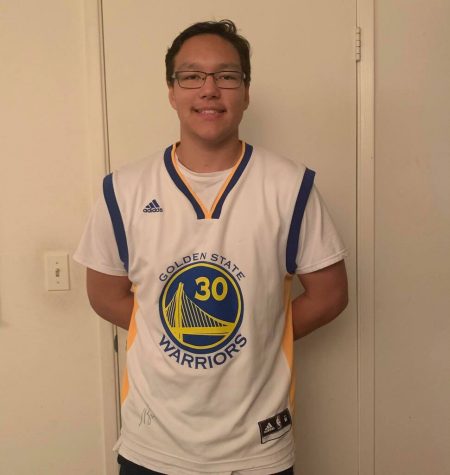 Unlike Chau, senior Henry Hodgkins, who's known by his friends as a "die-hard Warriors fan," considered himself a fan of the team since third or fourth grade, when he saw his first game of them live. Since then, Hodgkins has been an avid watcher, who enjoys arguing with others, specifically other students and basketball fans at MVHS, about the Warriors.                                                                      
"I like basketball — I play [it] a lot [so] a topic of conversation that comes up [often] is 'what team do you support?'" Hodgkins said. "I wouldn't say I've met many new people through [liking the Warriors] but I definitely [have] develop[ed] friendships around [them] … It's always good to have a common team that you support but also, [because] some of my friends are not Warriors fans, it's fun to mess with them and argue about basketball."
Additionally, despite the fact that MVHS has a number of NBA fans and the school is located in the Bay Area, there is not a large number of students who consider themselves Warriors fans; in a survey of  163 MVHS students who follow the NBA, only 37% consider themselves to be fans of the Warriors, with 17% as prior fans and 45% who are not fans at all. Chau believes this may not only be due to certain students' preferences in players, but also how the culture of the Warriors has changed this past year.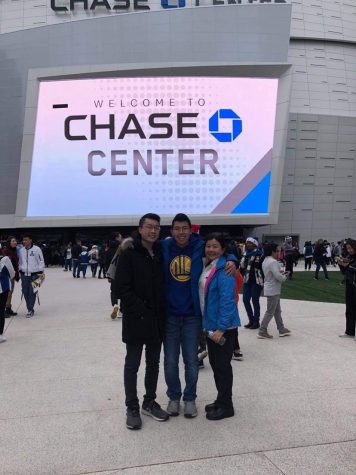 While the Warriors are regarded as very successful because of their several championships in the recent years, the team did not perform as well as previous years in the latest NBA season, placing close to last seed — this was partly due to players like point guard Klay Thompson getting injured and the trade of small forward Kevin Durant. This change in success led many to question whether the dynasty of the Warriors is over.
Despite all this, Hodgkins still has faith in his team —- he thinks the Warriors harbors a winning mentality that will drive them to bounce back in the future.
"I think just the franchise as a whole, at least over the past few years, has been very winning-oriented," Hodgkins said. "They like to win. They have players that want to win. That's the culture that's been started for the past few years, [and] that's really important. I think they'll be back next year, even though they had a lot of injuries last year, they'll be back in the playoffs and hopefully competing for another title."
Not only does he hope the Warriors can win a championship title, Chau also wants the team to focus on developing its bench players in the coming years by trading players and strengthening the core backup of the team.
Regardless of their future, Chau says that the Warriors will always be a team he personally enjoys watching, whether other students do or not. Chau has noticed that the Warriors bring a sense of livelihood to the Bay Area and unity among its fans, something he feels is lacking in some other teams and cities.
"[They're] just like a fun team to watch," Chau said. "No heat to other teams, but sometimes when I watch other games, if they're a 15 seed or even if they do have an all-star, that [energy] is [missing]. I just enjoy watching Warriors games more … It's really just fun to see them play and they have a lot of fun on the court too. You see [Curry] always celebrating and all these other teammates on the bench just cheering on."