Biden's campaign targets young voters
Biden's campaign appeals to young voters through humorous and trendy social media content and merchandise in hopes of encouraging them to vote in the upcoming election.
Although former Vice President Joe Biden would be the oldest U.S. President if he wins the 2020 presidential election, his campaign thus far includes content that targets the younger generation of millenials and Gen Z. His social media propaganda can be described as humorous, lighthearted and trendy.
For starters, Biden has had numerous interactions with celebrities that are often idolized among youth, such as rapper and songwriter Cardi B (real name Belcalis Marlenis Almánzar). In August, Biden had a Zoom call with the young star and listened to her speak about changes she wanted to see in government. Cardi B. passionately advocated for free medicare across the nation, free college education and an end to police brutality against Black people. 
Additionally, Biden attracts young eyes by reposting public support from other popular icons. This includes actress Eva Longoria, model Hailey Bieber, singer Taylor Swift and many more celebrities who have publicly endorsed Biden and have had their messages reposted on Biden's social media pages. Biden's repost of Swift with her "Biden 2020" cookies even included a clever caption that ended with "Election Day is right around the corner — are you ready for it?" — "Ready for it" being the title of one of Swift's popular songs. 
This witty caption was not the only one to spark a laugh. Biden used a line from the timeless movie "Mean Girls" to connect with young voters to encourage them to vote. He replaces the iconic movie quote, "Get in loser, we're going shopping" with a humorous remix of "Get in! We're going to go vote." Using this memorable movie line, and now TikTok sound, is a clever way to relate with and motivate the younger generation to vote.
Over the last few years, reaction videos have become more and more common on YouTube, and Biden's campaign team has flawlessly jumped on that bandwagon. Although these are not reactions to makeup products, Dr. Phil episodes or adorable animal compilations, Biden boasts his series "Americans React" to topics such as Trump's commentary on climate change, income tax, the economy and much more. This results in political content to be conveyed in a compelling manner for the younger generation, ideally resulting in an increased number of Gen Z and young millennials getting involved in politics. 
Another example of Biden's up-to-date campaign is an amusing video that he posted on Instagram featuring some of the most popular songs on the internet. The video uses a comical take to fact check comments made by President Donald Trump. We hear snippets of the most distinctive elevator song, the classic Wii song and of course, a strong ending with the all-time favorite Kahoot song. These songs are all over different social media platforms and are often used for humorous purposes. Using these trendy songs to attempt to boost one's political qualifications is a brilliant, calculated way to please the youth, and once again, get them to vote in the upcoming election.  
Biden's comical appeal is also apparent in his merchandise. Trump's infamous alleged payment of $750 in income taxes has become a big area of focus during the 2020 presidential election. Many were angered that the multi billionaire businessman and President of the United States paid such a miniscule amount while working class citizens had to pay much more. Biden's online shop features an amusing response with a T-shirt printed with the words "I paid more income taxes than Donald Trump."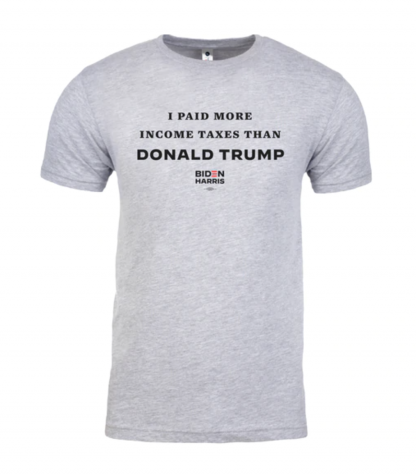 After a photo of young Joe Biden went viral, many commented about how handsome the Senator looked in his youth. Feeding off the positive praise about his appearance, Biden now sells a tank top in his shop with the photo on the front. Clearly not afraid to humor people, Biden charms his young audience in hopes of making them more inclined to vote — preferably for him.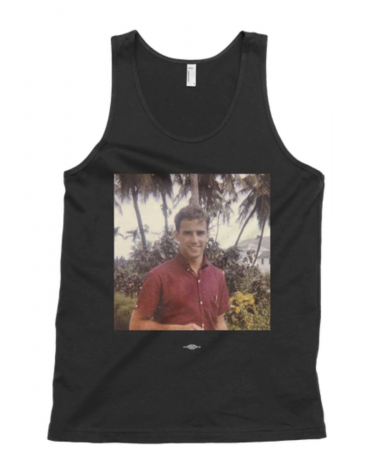 Perhaps the most telling detail is the fact that Biden sells Animal Crossing merchandise on his online shop. Animal Crossing is a social simulation video game series created by Nintendo which has tremendously blown up in popularity during 2020. Biden's online shop has free downloads of Animal Crossing paraphernalia, including hoodies and numerous designs of Biden/Harris yard signs. Given that many young people play this video game, seeing animated Biden/Harris yard signs and apparel in the game causes young voters to have the thought of Biden and the entirety of the election in their minds, even while playing an animated game.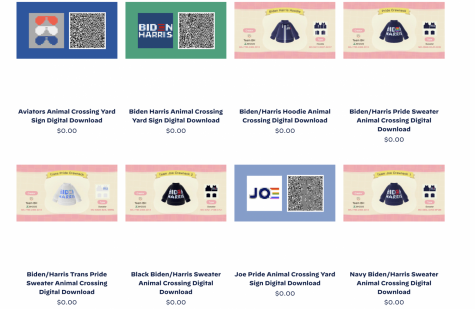 From celebrity appearances to "meme" music, the Biden campaign has done an exceptional job creating engaging and educational content for young voters. This comical, youthful intrigue is noticeably absent throughout Trump's campaign, evidently indicating that Biden's team is more focused on captivating young voters. This tactic of engaging the younger generation is extremely effective to maximize the number of voters in each election.