How COVID-19 has impacted sports clubs
Athletes share their experiences with their competitive clubs over quarantine
September 22, 2020
The past seven months of shelter-in-place have required many student athletes to adjust to the cancellation of not only school sports, but also club sports tournaments. From college recruitment issues to lack of time to hone athletic skills, many student athletes, including senior and field hockey player Jamie Lau, faced challenges as a result of the pandemic.
"I was really sad because it was my last year to be able to play in the age group that I was currently in," Lau said. "Then we didn't get to do any tournaments, and I wanted to get better and exercise, but then I didn't get the chance."
Last spring, Lau signed up for her second year with the San Jose Fly Field Hockey Club, where athletes practice for two hours twice a week on Tuesdays and Sundays. After joining the club her freshman year, Lau noticed significant improvements in her performance in the sport. She looked forward to continuing that growth the following year, but these aspirations were deferred by quarantine and COVID-19 safety precautions.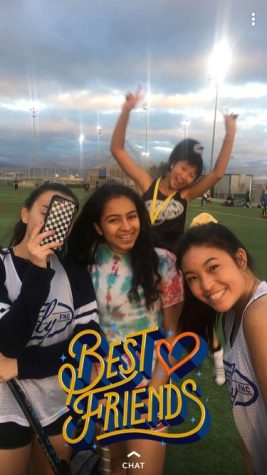 "I think I got closer to a lot of people during my Fly season and then that'll be nice because I'll [make] more close friends during school season, but then I guess it's sad because we don't get [to] improve and learn new things together as a team," Lau said. 
Lau says that she also noticed that the online exercises that the coaches provided during quarantine were not as effective as the in-person training because of field hockey being a team sport. Lau feels that physical contact is an integral part of the game and should be a part of its practices to foster improvement. Similarly, senior and soccer player Shriya Kaushik says she was devastated upon hearing she would have to change her typical routine for her competitive soccer club, De Anza Force.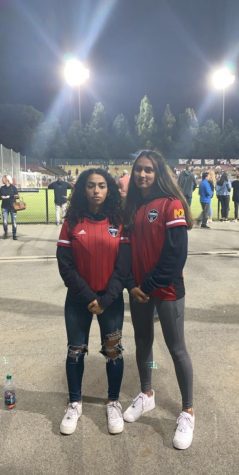 "For me and my teammates, we've been playing on the same team for basically all of our lives now," Kaushik said. "The fact that coronavirus is hitting right during our final season [and] we only have this fall season and possibly winter and spring season — it's very unfortunate and disappointing for sure, but I think we're just trying to make the best of what we can do right now." 
Unlike Lau's club, Kaushik was able to start practice in mid July training in small groups. But due to the club enforcing a no contact rule to keep people safe, her practices no longer consist of scrimmages and tournaments. 
"There was a disconnect when we returned. But then, we were able to easily get back our rhythm and cohesion as a team," Kaushik said. "Although we can't do contact scrimmages, we still are able to do all the other drills and activities like we normally do in practice. And it's nice to have a small team bonding still because we get to see each other in person.
Not only is Kaushik disappointed about not playing her final season and not being able to improve as much, she also has noticed the drastic increase in difficulty in getting recruited for college. 
"We're not able to get the visibility from college coaches [and recruiters] by going to their showcases and tournaments, where they get to see us play in person," Kaushik said. "Especially with my coach, recruitment is one of his top goals, and this is difficult because of the fact that we can't play, which is disappointing and sad for him too." 
Unlike Lau and Kaushik, senior Jacqueleine Liu, who swims at De Anza Cupertino Aquatics, believes that the measures the club has taken to prevent the spread of COVID-19 have not drastically affected her team's practices. However, she believes that the requirement of social distancing has affected the team atmosphere.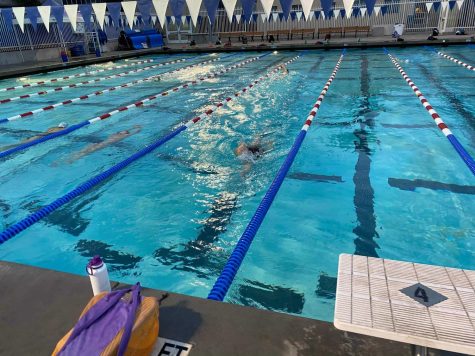 "Each day we can't choose where we swim or who we're next to," Liu said. "I feel quite disconnected from the people in my team because I don't really get to talk to anybody, aside from the people that I'm right next to," 
Unlike other sports, DACA's safety measures, which include requiring swimmers to wear masks whenever they leave the pool and disinfect areas that they have been, have not impacted her practices as much while still prioritizing safety.
"I feel like what [DACA] is doing is pretty well organized," Liu said. "I swim at Saratoga High School and behind the pool is our tennis courts, and during the summer, we would see the kids playing tennis there, out of groups, five, six kids in one court and hopping around without masks and just being in each other's presence, without any social distancing at all and I was like, 'This does not seem very organized at all.'"
Ultimately, Liu believes that although her team's atmosphere has been somewhat impacted by DACA's social distancing measures, she believes that they are necessary to protect the health of everyone on the team.
"To some extent, we are still a team," Liu said. "I'm also glad to have the opportunity to swim pretty much every day because I know that not everybody can do that right now."