Softball: Class of 2020 Seniors
Remembering the seniors of the MVHS Softball Team
As the MVHS softball season comes to a close, the seniors reflect on all their years being on the team as they share their fun experiences and most favorite memories.
Lauren Lee
At the end of her freshman year, senior Lauren Lee went to Central Coast Section (CCS) finals with the softball team, even though at the start of the season the team was unsure if they were going to qualify. Lee describes this moment as her favorite memory from her time on MVHS softball because she felt that their hard work had paid off at finals. Even with the aspect of success, Lee's favorite part of being on the softball team was simply going to practice every day.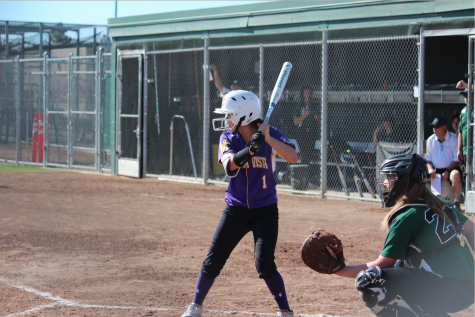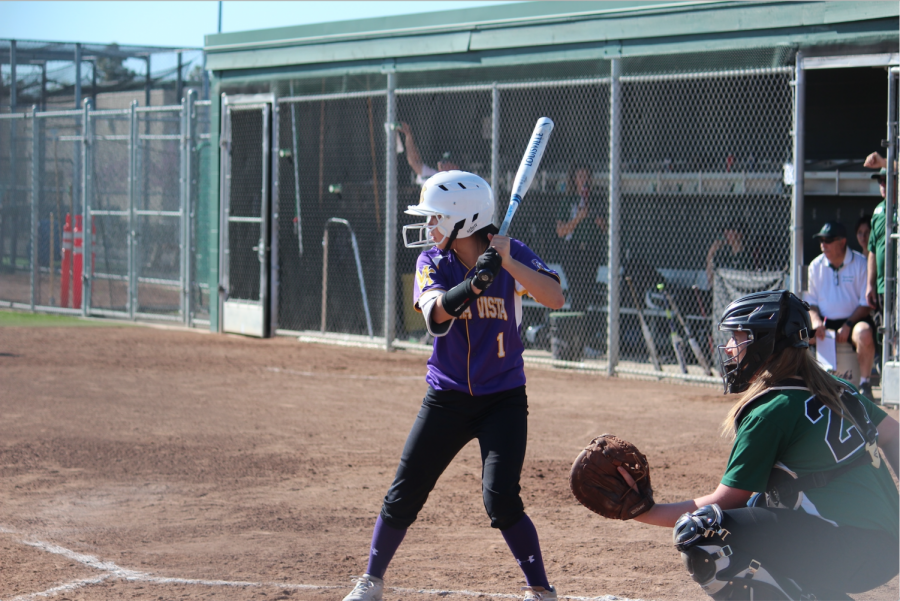 "The thing that I'll miss the most is just being able to have something to look forward to after school," Lee said. "[I'll miss] having a place where I can have an outlet and forget about everything else happening."
Lee's favorite moments from the sport have always been when her team doubted if they were going to win a game, but they did not give up and persevered through the game. She recalls playing a difficult game against Presentation HS in her freshman year, in which they were tied 0-0 until the last inning but ended up winning the game by scoring points in the 7th inning. 
From seeing her hard work paying off and playing softball ever since she was five years old, Lee has picked up a few life lessons and learned more about herself while playing the sport. 
"Softball [has] really helped me make lifelong friends and it's also taught me a lot about work ethic because I have to balance after school club sports with school sports and school," Lee said. "It's also taught me social skills, because I know how to interact with different types of people. It taught me failure, because you obviously don't always get the outcome that you want, even if you work really hard. You have to learn to pick yourself back up."
Salfata Dulal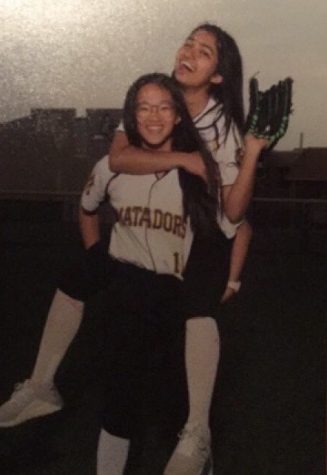 In her sophomore year, senior Salfata Dulal joined the MVHS softball team with no clue of how to play the sport and what the next few years on the team would entail. However, both the sport and the team developed into one of the most important parts of her life.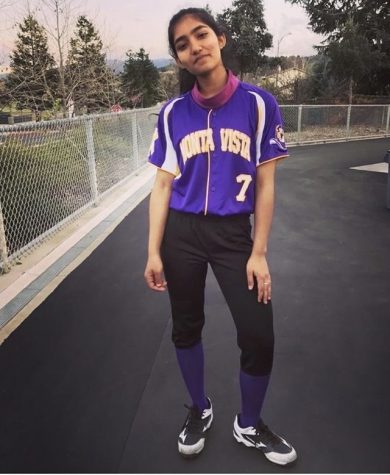 "For the past few years, softball has been my resolution to everything — happiness, exercise, emotional release, fun, experiencing friends and coaches — just being myself," Dulal said. "I was able to express myself with softball."
She shares that one of the highlights of her softball career as a shortstop was making a seemingly impossible catch and then managing to hold onto the ball and get the opponent out. However, she dedicates the highlights of her softball career to her teammates, who pushed her to practice harder to improve. Because of this bond with her teammates, she looked forward to spending more time with them in her senior season. 
"There was a fair bit of competitiveness among friends as well [as competitors] which always pushed us to become better, not only in softball but also our lives," Dulal said. "I have lived [with] the saying, 'practice with desire makes man perfect.'"
Verlinna Attleweed
While originally joining the MVHS softball team to spend more time with her friend senior Sunny Chang, senior Verlinna Attleweed ended up discovering her natural athleticism as well as her ability to pick skills up quickly. Throughout her journey on the team, Attleweed had thought about quitting multiple times but was able to pull through in the end.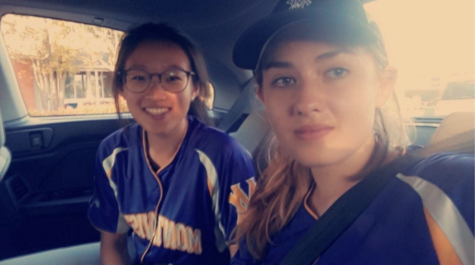 "I thought I would quit multiple times because I didn't feel I was contributing enough or I was good enough," Attleweed said." But when I would make up my mind to stay, I was always proud I did and I didn't quit."
Attleweed shares that her last game on the JV softball team was her proudest, because the game was extremely close and one that she contributed to by catching many balls. In addition, her favorite memory of her time on MVHS softball was arriving early and staying late after practices with her friends to practice longer.
"[Softball] showed me that I could do anything," Attleweed said. "I'll miss the friends I made and Coach Cesar more than the softball."