'Kid Krow': Conan Gray's debut album surpasses expectations
A turned skeptic perspective on the singer songwriter's hard-hitting album
Conan Gray is an artist from a small town in Texas known for hit singles like "Maniac" and "Crush Culture," often compared to the likes of singer-songwriter Lorde. Now, as someone who views Lorde as royalty, I went into my first listens of his earlier singles with high expectations — and was immediately disappointed. 
Yes, I know, you large legion of Conan supporters will read this and immediately want to tweet up a storm about why I'm wrong. 
Hear me out. Something about the production and lyricism of his debut EP "Sunset Season" just didn't click with me; the messaging in his songs seemed whiny and almost disingenuous. But, when I heard about his new premier album release, "Kid Krow," I was immediately intrigued. Skimming over titles like "Affluenza" and "Fight or Flight," paired with his own description of the album being almost diary-like, I'm willing to give him another chance. 
Read my full review here.
About the Writer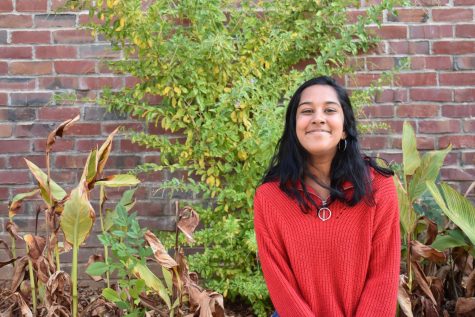 Lakshanyaa Ganesh, Opinion Editor
Lakshanyaa Ganesh is currently a senior, and an Opinion Editor for El Estoque's multimedia platform. Outside of journalism, she is a part of MVHS's Speech & Debate team, where she can be found frequently talking at walls. She loves music, pasta, and Harry Potter, and is always willing to talk about dogs or astrology any time of day.