Boys volleyball: MVHS takes commanding win against Lynbrook HS
The Matadors beat LHS in straight sets in its first home game of the season
The MVHS boys volleyball team, who hasn't played a game since its Norcal championship win last season, defeated Lynbrook HS (LHS) at its first home game of the season. The team won in straight sets, starting the new season off strong with a current league standing at 1-0. 
The Matadors remained neck and neck with LHS early on, but the first set ended with a score of 25-17. However, LHS was able to catch up quickly in the second set, trailing behind only a couple of points behind MVHS, but it ultimately lost to the Matadors with a score of 25-20. 
"I thought we played unevenly on offense, but I knew defense was going to be there and it was going to be really good," head coach Paul Chiu said. 
The first game of the season led to a new lineup consisting of juniors Tyler Cho and Brandon Ng, seniors Matthew Yang, Daniel Chang, Willy Liou and Charlie Yi. However, during the game Yang performed an ace in the third set, causing the score to become 21-18. The ace was a catalyst for the rest of the set and the team was able to end the third set with a score of 25-18. 
"We were kind of nervous knowing that it was our first game and also knowing we were missing a lot of our star players from last year to a new starting lineup, but we knew that we had the potential to play well," Yang said. 
Yang believes that with less hitting errors and learning how "to terminate the ball better" will lead to more highlights in future games. However, throughout the game there was high intensity with multiple blocks and strikes from almost every athlete on the court. 
"Our hitting and serving was, you know, we gotta do better, we get away with it against teams like this but against upper teams it's just not going to work," Chiu said. 
About the Contributors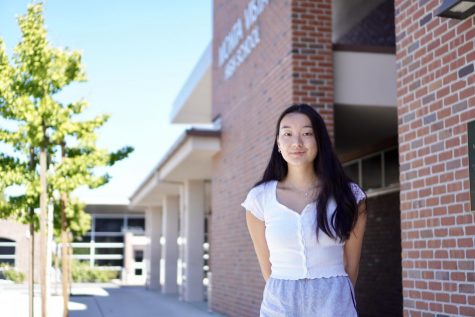 Elena Khan, Visuals Editor
Elena is currently a senior and a visuals editor for El Estoque. She plays field hockey and volunteers for the MVHS Leo Club as their secretary/treasurer. She loves photography and drinking the Baja Blast Freeze with her friends.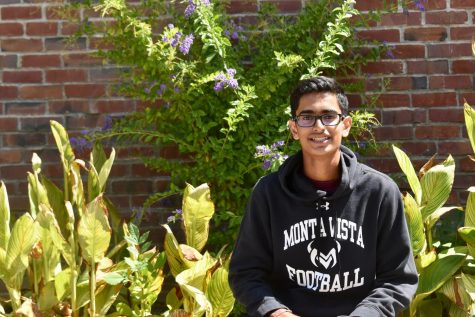 Anish Vasudevan, Co-editor-in-chief
Anish Vasudevan is currently a senior and co-editor-in-chief for El Estoque. He is a wide receiver and cornerback for the MVHS football team and enjoys playing recreational basketball with his friends. In his free time he watches ESPN and dreams of being a sports journalist someday.