Boys' soccer: MVHS defeats Milpitas HS
The Matadors win with a final score of 5-1
The MVHS boys varsity soccer team defeated Milpitas HS 5-1, bringing its current league standing to 5-5-1. 
The team played strong offense during the first half, scoring four of their five goals within the first 30 minutes. Junior Frank Lu credits their offensive plays to trusting and having confidence in each other during the game. 
"We played as a team, and we passed," Lu said. "We pass the ball around, and instead of doing individual stuff, instead of dribbling for ourselves, we passed around the ball. And we looked for scoring opportunities that way."
Captain and senior Guy Lavi played both field player and goalkeeper, as the team wanted to give keeper Miles Pereira an opportunity to play on the field. With backup keeper Rick Wei injured, Lavi stepped in as a goalie during the second half. Although Lavi does not usually play goalie, he has experience playing in this position occasionally at practice. Towards the end of the game, players exchanged positions and decided to have fun due to their strong lead over Milpitas HS. Instead of focusing on scoring, the team put their efforts towards enjoying their last game of the season.
"Before the game, we focused on having fun," Lavi said. "Because season wise, it's over [for] CCS. So our focus was to have fun and get a win. So I think we accomplished that, I'm happy with what we did." 
About the Contributors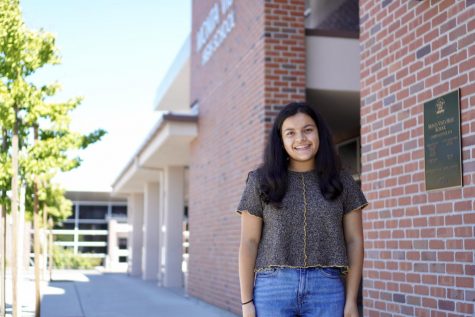 Jayanti Jha, Sports Editor
Jayanti is currently a junior and a sports editor for El Estoque. She plays field hockey on the MVHS Varsity team as a midfielder. In her free time, she loves to hike, rewatch "Dance Moms," try new foods and play the only song she knows by heart on the guitar: the theme song for "The Office."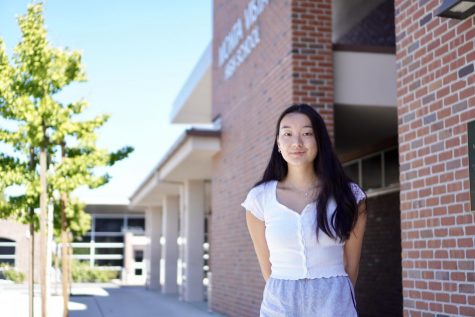 Elena Khan, Visuals Editor
Elena is currently a senior and a visuals editor for El Estoque. She plays field hockey and volunteers for the MVHS Leo Club as their secretary/treasurer. She loves photography and drinking the Baja Blast Freeze with her friends.