Out of the red: California passes a temporary law removing menstrual product sales tax
MVHS Girls Empowerment Club members and a biology teacher react to the politicization of products for men and women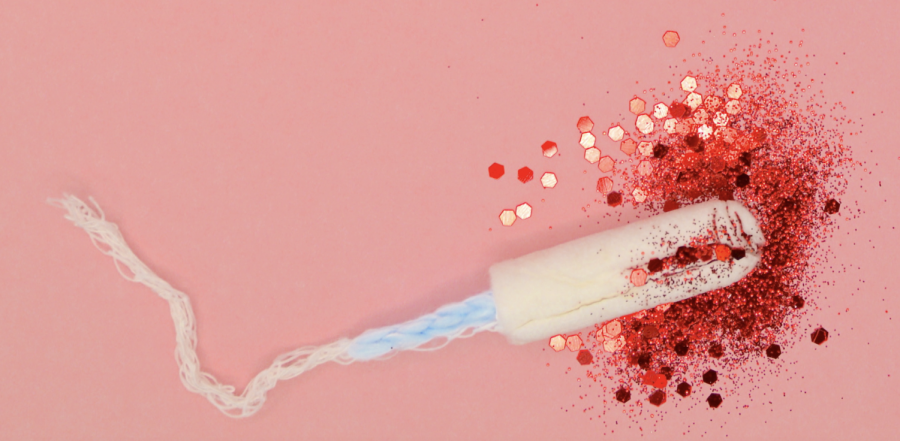 California's Senate Bill 92 went into effect on Jan. 1 2020, removing the sales tax from menstrual products and diapers. By passing this law in June 2019, California added itself to a list of 12 other states, such as New York and Maryland, that have also exempted hygiene products from sales tax; however, the law will expire on Dec. 31, 2021. 
According to NPR, the "tampon tax" can add up to 66 cents per box, and the average menstruating woman spends around $66 per year on tampons and pads. With over half of the population in the U.S. being women, this amounts to millions of dollars spent every year. With the 7.5% sales tax removed, California's state general fund will lose approximately $20 million. With its current $215 billion annual budget, the money lost is about 0.009% of total state funding. Additionally, products such as condoms and Viagra, that are more traditionally purchased by men, don't have the same sales tax imposed upon menstrual products.
While biology teacher Lora Lerner does support the bill, she believes that it is more a matter of politics and finance rather than of science. For Lerner, the bill's passage is an important step in understanding the inequity that women face.
"I understand the purpose of it, which is to, and this is really out of the realm of science, to recognize the difference in economics between men and women," Lerner said. "We live in a world where women make less money and still do more child care. They have less economic opportunity and it's over their lifetime."
Girls Empowerment Project (GEP) officer and senior Naomi Desai agrees with Lerner that women are economically disadvantaged, and stresses the importance of the bill. To Desai, not only should the sales tax be removed, but menstrual products should be entirely free. 
"It's not a luxury, it's a necessity for everyone," Desai said. "Some people can't even afford to have it — pads and tampons — so having to pay extra is just ridiculous. It's only for two years, [and] it's only in California. There's so many other states that do still have this tax and that's a huge problem."
"
64% of low-income women in the U.S. cannot afford tampons. "
— Reuters
Though junior Sowmya Renukuntla hopes the tax will be repealed permanently in the future, she acknowledges that the bill is an important first step in spreading awareness about the stigma and inequity surrounding periods. 
"I think it's a good first step because [congresswoman] Jackie Speier tried repealing it three times and it didn't get passed," Renukuntla said. "Another congresswoman Cristina Garcia, she tried twice and didn't get passed. So I think even though it's a trial period, I think it's good because it's spreading awareness about it. Even a trial is still a good first step."
However, Lerner remains unsure of the likelihood of other, more conservative states, to pass the same law, as they are less likely to attempt to overcome stigma surrounding women's hygiene. Desai, on the other hand, remains optimistic in her view of the future for the tax on menstrual products, and she acknowledges that as a more liberal state, California serves as a role model for the rest of the country, as well as the rest of the world.
"Definitely, for blue states like California, I think this is good, we're setting an example that other states can follow," Desai said. "And I know there's Maryland and a few other states who don't have this [tampon] tax that we used to have, so this is definitely a good stepping stone for the future."
Despite the obstacles, Desai and Renukuntla focus on the positive aspects of the bill and the attention it brings to a sometimes uncomfortable subject. Being part of GEP, Desai hopes that the club's annual pad and tampon drive in March will be more successful this year. Having already researched the pink tax for two years, Renukuntla hopes to work with congresswomen like Speier and Garcia to continue eradicating the tax in more states and countries.
Overall, Lerner stresses the importance in being able to understand each individual's struggles and situations. As a teacher, she uses her influence to break gender stigma and connect to her students.
"I do make a point of saying women should know about men's bodies, and men need to know about women's bodies," Lerner said. "And it doesn't even matter if you're gay or straight or anything. You're going to have people you love that have different bodies than you, and you're going to want to be supportive of them."
About the Contributor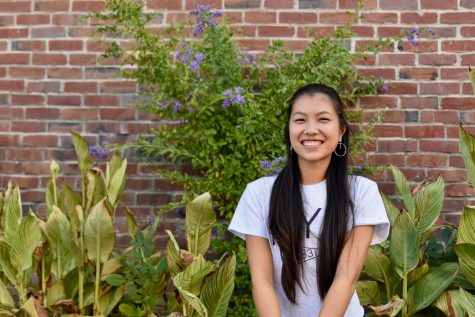 Emily Xia, Managing Editor
Emily Xia is currently a managing editor in both journalism classes. She spends her time on El Estoque writing stories, designing pages and creating graphics. Outside of school, she enjoys drinking boba and practicing color guard.