Girls Soccer: The Lady Mats secure their fourth league victory against Wilcox HS
After an intense match, the Matadors gain their sixth overall win with a final score of 4-2
After scoring a tied game against Cupertino HS on Wednesday, the Matadors faced Wilcox HS on Feb. 7 in order to advance further on the leaderboard. After an intense match with strong defensive plays from both teams and numerous close shot attempts, the Matadors beat WHS and they currently stand just behind Gunn HS, which is the first place team in the Santa Clara Valley Athletic League (SVAL). 
The Matadors took note of the way WHS plays from previous matches in hopes of better preparing themselves for the potential high intensity game. Specifically, junior Viveka Ramanathan felt nervous before the match due to numerous factors.
"A lot of our players were injured so I was kind of stressed out because I know that WHS always brings it super hard and we always have a really rough time against Wilcox," Ramanathan said. "So, I didn't really know what to expect because I know that they were going to bring [it] up but I wasn't sure if we were also going to bring the same intensity."
The game had commenced with strong plays from both teams, which led to back-and-forth movement but no team successfully controlled the ball. Despite this, senior Stuti Upadhyay managed to score the Matadors' first point of the match with a strong kick from half field. Shortly after, WHS surpassed a MVHS defender and scored a point to tie the game — the match proceeded to ended with a score at 1-1 into the second half.
The Matadors quickly started the second half with junior Lauren Ruckstuhl driving down the field and scoring a strong goal. Shortly after, a follow up goal took place which brought up the Matadors' lead to 3-1. With this newly established gain, WHS increased the tension on the field and began to fight back offensively, which allowed them to bring up the score to 3-2. As the game began to slowly end, freshman Allison Kyutoko scored another point for the Matadors, surpassing their competitive offensive attacks and the Matadors eventually beat WHS with a final score of 4-2.
Despite the win for the Matadors, Ramanathan believes that the team can still improve on many individual and overall team skills that will hopefully help them excel in future games. 
"We're definitely going to try to improve on first touch just because I know especially me, my first touches were pretty bad this game," Ramanathan said. "I think we're definitely going to work on that in practice and also trapping balls from the air is something that [the entire team could work on]."
About the Contributors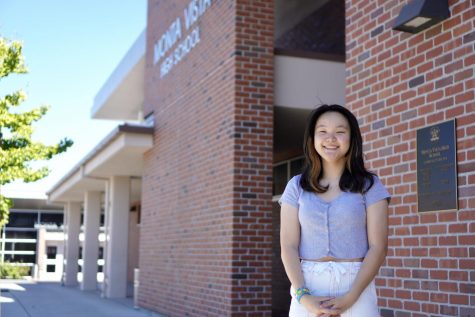 Justine Ha, Managing Editor
Justine Ha is currently a senior and a managing editor for El Estoque. She enjoys taking photos, producing videos, driving to nearby beaches and viewpoints in the Bay Area, and exploring new cafes with friends.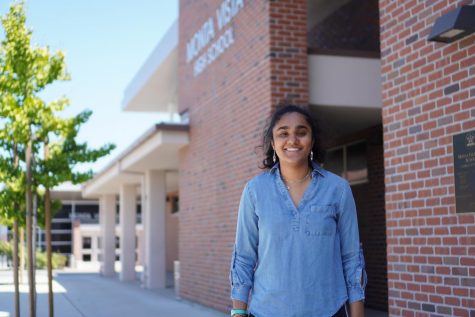 Anjali Singh, Sports Editor
Anjali is currently a senior and a sports editor on El Estoque. She enjoys playing piano and spends a lot of time on Spotify listening to music. Anjali is passionate about journalism, social justice issues and she loves to travel — one day, she hopes to visit all the wonders of the world.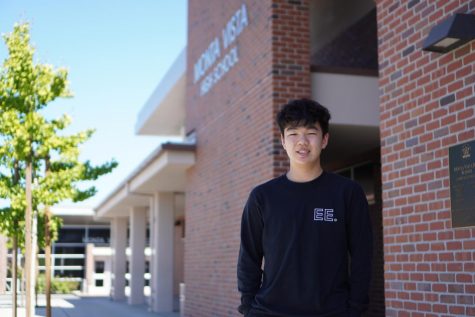 Collin Qian, Staff Writer
Hi! My name is Collin Qian and I am a third year staff member of El Estoque. In my free time, I enjoy relieving stress with video games, usually first person shooters, and I also enjoy hanging out with friends, whether that be virtually or in person.