New adjustments: exploring how MVHS helps transfer students
Transfer students and MVHS staff explain how MVHS helps acclimate transfer students to the school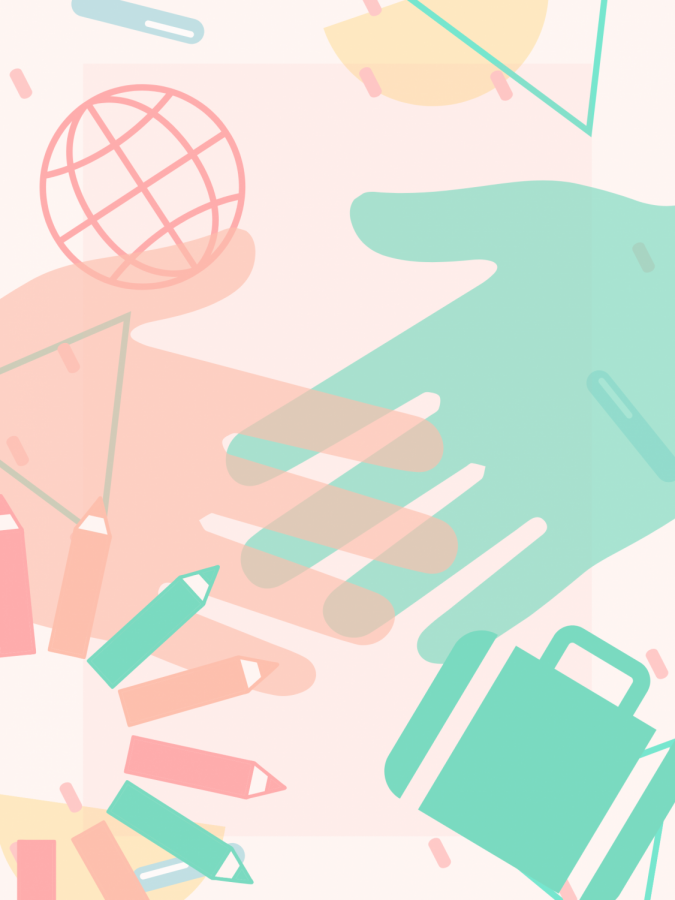 Moving to another country or state can come with its fair share of prospects and troubles. Whether it be interacting with others, adjusting to a different community, or learning a new language, transferring to another school takes time to acclimate to. 
To help combat these barriers and give transfer students an easier time to assimilate into MVHS' environment, senior Natalie Nguyen and junior Anna Freiling started Global Immersion and Friendship Club in the beginning of the 2019-2020 school year. The main motivator for initiating this club was to not only foster bonds between English Language Development (ELD) and non-ELD students, but also try to improve social skills. Members of the club can do group and individual activities such as board games, pumpkin carving and secret santa with each other to familiarize themselves with other MVHS students. 
"We really focus on trying to help ELD students to make them more involved in MVHS' culture and activities," Nguyen said. "We can help them to be more open and to [help] them socialize with people in general, not just at MVHS."
Nguyen and Freiling's decided to start this club due to their own observations of how transfer students struggle to acclimate to MVHS. Freiling, who spent  a majority of her life in Japan and China before going to MVHS, grew up speaking minimal English. As a result of this, at MVHS, Freiling noticed how students are sectioned into groups of people they're comfortable with and share similar cultures with.
"[We] do this because [we] feel very comfortable to stay with the same people," Freiling said. "But I honestly don't think this is good because this [gives us] less opportunities to speak up and practice English. It's hard though, because it requires [a lot] of courage to step into the native English speaker's world."
Aside from what she observed, Freiling also says that ELD students are isolated from those who do not take ELD. A big factor is because ELD students take different classes, such as sheltered U.S. history, as opposed to regular U.S. history.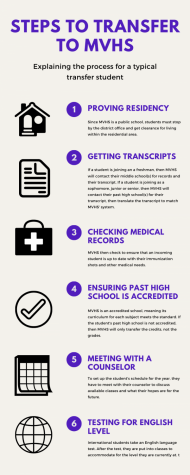 "I think some students in MVHS don't even know our existence because whenever I say 'ELD', students ask 'Oh, what is ELD?', and then I [would] have to explain it," Freiling said. "I know some students know about us, but it's not true for everyone. Our goal is to have a relationship with native English-speaking students because [right now], we don't really have that connection with [them].
However, being a transfer student revealed the giving nature of many students at MVHS as well. Nguyen notes how during her first year at MVHS, many seniors were welcoming towards her. In addition, various faculty members have helped her acclimate to school. 
"I am really close with my counselor and [McKenna] Parfet," Nguyen said. "Our teachers [in the ELD program] are understanding, especially for English. They [are] really patient and organized, [which] makes assessments [an easier process to go through]." 
Alongside campus clubs, guidance counselors like Monique Balentine help transfer students with their schedules and finding students resources. Balentine believes that the level of help transfer students need varies from student to student. 
"I've had students come in from Arizona and out of the country, and they find people on campus fairly easily," Balentine. "So I think it's a good thing, having a community that accepts you and will take you in is really important. We all know that socially, students they listen to other students and people their age."
Balentine feels that MVHS does a good job of being welcoming towards new students, especially with teachers checking in. Aside from Balentine and other guidance counselors, teachers and student advocate Richard Prinz are also viable resources.
"I think the hard part is putting yourself out there, right, you come to a new environment and it can be very scary," Balentine said. "So I feel like students who are shy and reserved, it does take them a little bit longer. That's totally okay, but it's saying 'hi' to your classmates and if you see them at lunch say 'hi' again and just slowly starting to build connections. I feel like it's something that students have to try to do, even though it's hard."
About the Contributors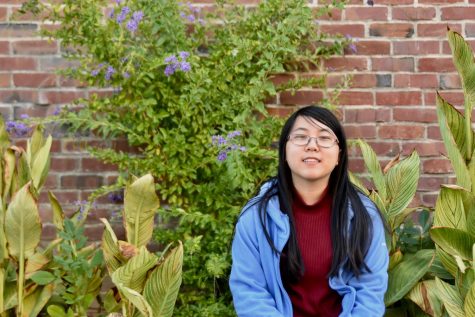 Sarah Young, Graphics Editor
Senior Sarah Young is currently a Graphics editor for El Estoque. In her free time, Sarah likes to draw, read and take walks in the park. She is currently really into pointillism and marshlands.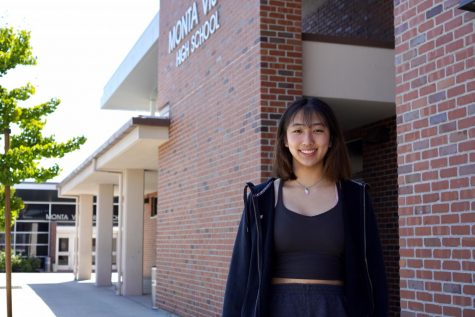 Leanna Sun, Staff Writer
Leanna is currently a senior and staff writer for El Estoque. She is a member of Monta Vista's Varsity Girls Volleyball Team, and enjoys watching Netflix, spending time with friends and family and napping in her free time. She loves traveling and hopes to explore new places in the future.