The Field Hockey Golden Stick
Sharing my view on receiving the golden stick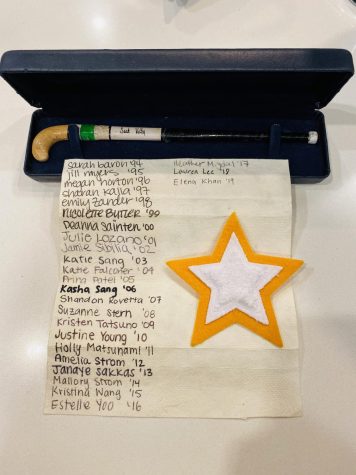 I told my parents before going to the MVHS field hockey banquet that I wasn't going to win any award, it was almost like a reflex to assure them that so I wouldn't disappoint later on. I had this gut feeling that I wasn't enough to get awarded.  
It turned out that I was awarded the golden stick. It's actually wooden with small chips at the black handle. There's a paper inside with a list of the 25 past players who received it. The golden stick award is a tradition where the senior who previously received the golden stick passes it to a chosen junior who they think upholds the MVHS field hockey criteria: their ability to be a team player who works hard on the field and upholds the stellar sportsmanship record that the team holds.
When I tried out my freshman year, I could barely hold my stick, and making even the most basic pass was nerve-wracking. I was so nervous about the first day of tryouts that I contemplated whether to just run home or hide in the locker room bathrooms. 
Initially, I joined field hockey to earn PE credits because I used to despise anything athletic, and my logic was that I would run for a couple of months as compared to a whole year in a PE class later on in high school. To my surprise, I fell in love with the sport, and my team became my second family. Even after stressful, seemingly-never-ending days, I was still excited to go out on the field with everybody. The team supports everyone even during the dreaded six-lap days or the continuous double ds. 
However, I never expected to come out of the 2019 season awarded a tradition that has been going on since 1994. While the Golden Stick is just a tiny old field hockey stick, it has much more meaning than many know. 
In my eyes, I'm not a perfect player. No one would believe that I received this award when I still fall at least once every game. I run so hard that my goggles fog up, blinding my vision during the most important parts of the game. I still call a sub after every ball that gets shot at goal. My dad still critiques my every move after every game. 
I don't deserve this award, my team does. 
This award represents the sweat and hard work we put out on the field as a team. It's the support and respect we give to every player. It's the inspirational words on the group chat to hype us up on the field. It's the laughter after every practice. It's the chaotic energy the team has during the team dinners and sleepover. It's the appreciation we have for the coaches and players. It's for the team. 
About the Contributor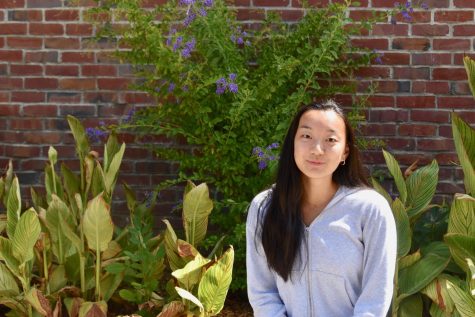 Elena Khan, Staff Writer
Elena Khan is a junior and is a second year staff member on El Estoque. She enjoys playing field hockey, hanging out with friends, and traveling.