Girls Soccer: Matadors fall to Branham HS in their first 2019 preseason game
MVHS loses to BHS with a final score of 1-5
The MVHS varsity girls soccer team began their 2019-2020 season with a pre-season match against Branham HS on Nov. 26. Despite the undesirable weather conditions of high winds and heavy rain present throughout the match, the game still continued with dynamic gameplay from both teams. 
With strong offensive plays from BHS early on into the first half, the Matadors had struggled to maintain possession of the ball. As the first half progressed, the Matadors had demonstrated strong blocks and tackles in response to the strong gameplay BHS had presented. As well, with goalie and senior Catherine Cole making countless goal attempt saves, it gave the Matadors the opportunity to stay in the game. Despite this, BHS eventually pulled ahead of the Matadors scoring back-to-back goals early on in the first half, as well as an additional two goals before halftime. After one half of play, BHS had taken the lead with the score being 0-4. 
In efforts to take the lead, the Matadors rallied together to focus on a strong defense as well as an increased communication to create more successful offensive plays. This provided a chance for junior Viveka Ramanathan to score for the Matadors. With a successful goal, the Matadors had slowly increased their chances of gaining over BHS. As the clock ticked down, BHS had again racked strong defense that resulted in a multitude of back and forth plays, which eventually led BHS to score once again towards the end of the second half. The Matadors were unable to keep up, which resulted in a final 1-5 loss.
The team's next home game is on Monday, Dec. 3 against Valley Christian High School at 3:30 p.m. 
On Nov. 26, the MVHS varsity girls soccer fell to Branham HS in their first game of the 2019 season with a final score of 1-5. The team's next home game is on Dec. 2 at 3:30 p.m. against Valley Christian HS. Photos by Justine Ha, Vivian Jiang and Elena Khan pic.twitter.com/UvfDVEZSL3

— El Estoque (@elestoque) November 27, 2019
About the Contributors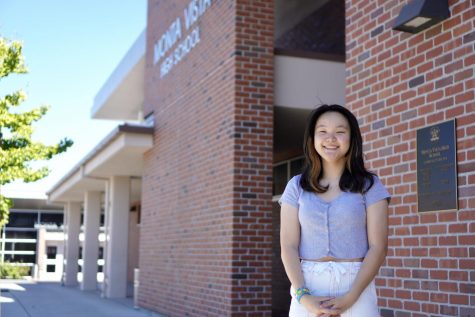 Justine Ha, Managing Editor
Justine Ha is currently a senior and a managing editor for El Estoque. She enjoys taking photos, producing videos, driving to nearby beaches and viewpoints in the Bay Area, and exploring new cafes with friends.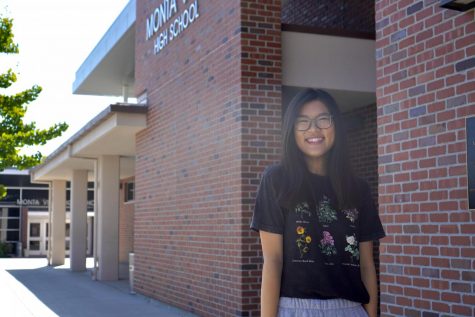 Vivian Jiang, Entertainment and Business Editor
Vivian is currently a senior and an entertainment and business editor for El Estoque. In her free time, she enjoys playing with her dog, watching cheesy rom-coms, hanging out with her friends and traveling. Her dream is to travel the world once she's older.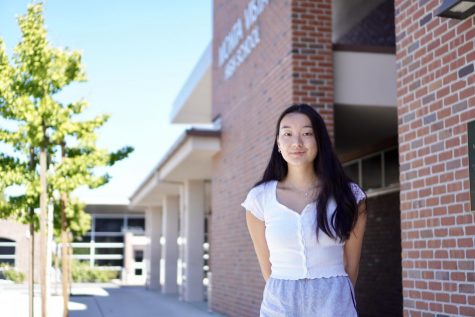 Elena Khan, Visuals Editor
Elena is currently a senior and a visuals editor for El Estoque. She plays field hockey and volunteers for the MVHS Leo Club as their secretary/treasurer. She loves photography and drinking the Baja Blast Freeze with her friends.