Aging with the city: the older generation of Cupertino
The older generation of Cupertino reflects on the formation of the bubble
Inventors Steve Jobs and Steve Wozniak started Apple Inc. — a company that now earns an annual profit upwards of 59.5 billion dollars — in their garage. Their advances in technology  and the impact they had on the economy of the Bay Area ultimately contributed to the creation of Silicon Valley. Former Cupertino resident and Homestead HS almuna Teri Kruger recalls attending high school alongside Jobs and Wozniak. 
"Steve Wozniak was in my class — he was a nerd somewhere," Kruger said. "I never saw either one of them and never knew they existed because they were off in some science lab somewhere, inventing things. They weren't the cool kids. Nobody even knew who they were."
Though Cupertino is now home to Apple and several other technology companies, certain community members still recall what they refer to as a completely different city. Before 1963, what is now Kennedy MS was previously an orchard. In 1969, MVHS was established, thus changing the area from rural to suburban.
Cupertino resident Louis Lucas, 54, moved into his current home in 1965. He recalls a time when the ethnic background of Cupertino's residents was more homogenous and believes the increasing diversity can be attributed to the growth of Silicon Valley. 
"A lot of the old Italians and Portuguese were in this area," Lucas said. "And we have a lot of influx now, a lot of Asians and people from India, which is beautiful. Diversity is terrific." 
However, Barbara Walker, who has lived in Cupertino for 19 years, believes that despite the many positive changes brought by Silicon Valley, there is one negative aspect that directly impacts the futures of high school students. 
"I think the one thing wrong with it is that I believe that young adults today feel that they have to go into technology," Walker said. "And they ought to be encouraged to also learn a trade, to learn a craft. We need people out there who can build our houses and build our cars and things like that."
Technology, which Kruger notes has redefined the city's culture, was hardly known in her high school years. Kruger recalls that at the time, there were nearly no computer and technology courses offered at HHS.
"I don't really think that existed when I was in high school," Kruger said. "I don't remember there being a single class of anything to do with technology. I would say [the] kids [that] were taking higher level math and biology and science classes [were] the kids that would later on become interested in technology."
Additionally, with the arrival of more cultures to Cupertino, the school mentality began to shift, according to Kruger. In her four years at Homestead HS, students did not focus solely on STEM and getting into top universities; instead, attending community colleges was normal and carried no negative connotations.
"[There are] high standards because so many kids are trying to get into Ivy League colleges," Kruger said. "[Before,] I think a lot more people felt perfectly fine going to De Anza or Foothill and then continuing on. Back when I was in school that wasn't like, 'What's wrong with you? You're not going to a four year college right after you graduate.' That was much more acceptable for people. It wasn't just the people that couldn't afford to go somewhere but lots of people did it. It's definitely a negative stereotype now, but it wasn't then."
Ultimately, however, Walker notes that the variety of cultures and change in mentality has positively impacted the schools in this district. 
"[The diversity has] enriched [my life] quite a bit," Walker said. "It's enriched the area, the schools are better than they have ever been and the only reason they are is because they are so diverse."
About the Contributors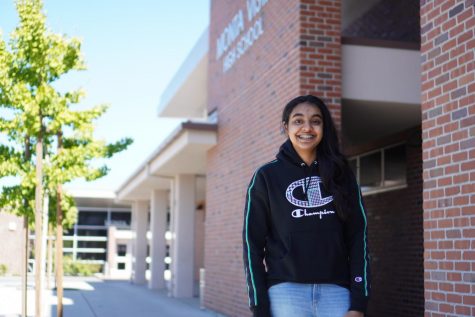 Iman Malik, Features and Graphics Editor
Senior Iman Malik is a features and graphics editor for El Estoque. In her spare time, Iman enjoys playing cards with her brother, watching Bollywood movies and re-reading Rick Riordan books. View her journalism portfolio at malikiman.weebly.com.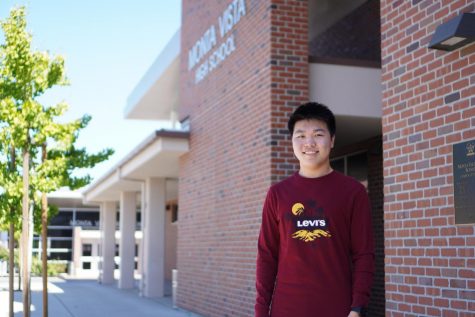 Brian Xu, Managing Editor
Brian is a senior and managing editor for El Estoque. He has previously served as a Features and Opinion editor. Aside from journalism, he enjoys playing with the Rubik's cube, learning random pieces on the piano or getting absorbed in a riveting book.