Annual Heroes Run aims to improve healthcare for children
Exploring the community event directed toward making child healthcare more affordable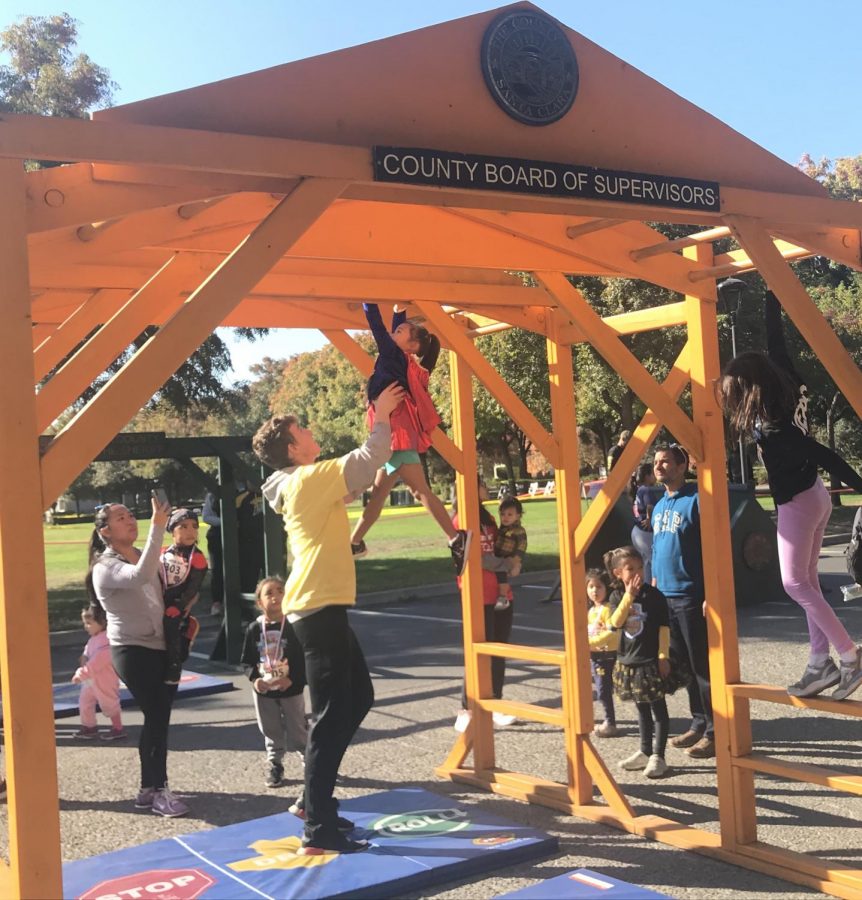 The annual Heroes Run took place on Nov. 2 at the Cupertino Civic Center. The event included a 5k run, an obstacle course, a bouncy house and various demonstrations — including a helicopter visit — from the Santa Clara Police Department and the Santa Clara County Fire Department (SCFD). The event was hosted by Louisa Rappaport, an information specialist for the SCFD. 
"We've been hosting this event for the last seven years," Rappaport said. "And it's just grown since then. We've had more of our community participate. We have organizations that have donated to it. And we have organizations that come back year after year to participate."
The Heroes Run was created by Santa Clara County Sheriff's Sergeant Jeremy Jones. While he was on patrol one night, he got a report of a mother having a psychotic episode and threatening to hurt her child, who was crying in the bathroom. After Jones handled the situation, the mother was sent to be mentally evaluated, leaving the child uncared for. 
"I sat with the child at the hospital and I became the child's parent," Jones said. "He would not cry if I was holding his hand. So when I went back one day, he wasn't there, but I met a lot of [other] young kids. They would see me in my uniform and their faces would light up like, 'Hey somebody cared to visit.' So I realized that I had to do something."
Since the first Heroes Run, Jones has raised over $100,000. Through his partnership with the VMC Pediatric Unit, Jones donates all funds from the Heroes Run to improve children's healthcare. 
"
They would see me in my uniform and their faces would light up like, 'Hey somebody cared to visit.' So I realized that I had to do something."
— Sergeant Jeremy Jones
VMC Pediatric Unit uses Jones's contributions to outfit all pediatric units with brand new televisions, repaint the rooms and redesign the children's playroom and rehab unit. The donations were also able to buy a scale for children in wheelchairs that could protect their privacy.  
Jason Cora, a senior at Mountain View HS, was one of the many volunteers at the event. Along with MVHS's basketball team, Cora decided to volunteer at this event to help out, because they thought that it had a good cause. 
"I think it's a really good community event," Cora said. "Everyone seems pretty happy and all the kids have something to do. It's fun for kids and adults. There's something here for everyone."
Jones says that his motivation to create the event was to help the community in some way. After learning that the Santa Clara County Valley Medical Foundation (SCVMC) does not turn any child away, regardless of their financial status, he decided to help children receive better healthcare to achieve this goal. 
"My future goal is for this event to last for a long time and bring our community together," Jones said. "To bring our community together to enjoy this event, not just for ourselves, but also for children's healthcare. That is the main focus. This year, we have raised over $3000, and our goal is to hit the million dollar mark, by year 10."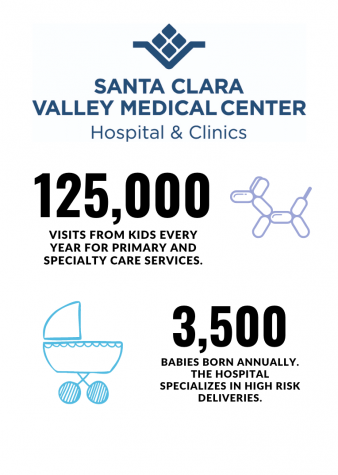 About the Contributor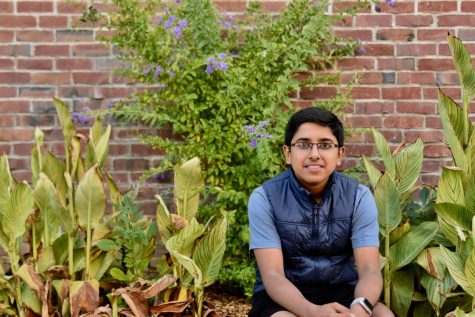 Tanish Mendki, Staff Writer
Tanish is currently a sophomore and a first-year staff writer for El Estoque. In his free-time, he likes to read, write short stories or watch any random video that he can find. He is also varsity member on Monta Vista Speech.