"MV Octagon": Octagon's new app is underway
Uncovering the setbacks, benefits and takeaways of the ongoing creation of Octagon's iOS app
"MV Octagon," Octagon's anticipated iOS app, is under works. Developed by junior Ritvik Banakar and junior Siddhant Kumar using the Xcode user interface and the Swift coding language, the app underwent several trials of testing and modifications and encountered a number of issues with the database's code. Once a series of paper sketches of squares, the once "lingering" thought of an app that ensured event attendance integrity became a reality; from idea proposals to prototype models to iterations, the app morphed into a five month long ongoing project due to code complications. 
Read the story here: https://mvelestoque.atavist.com/octagons-app-#chapter-5374096
About the Writer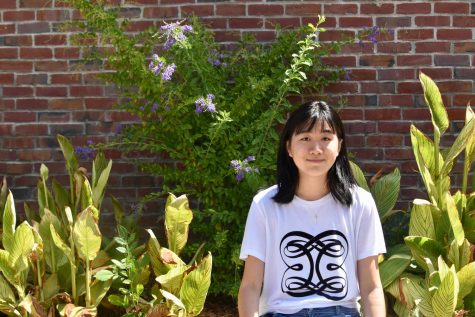 Annie Zhang, Beats Editor
Annie Zhang is currently a junior, second-year staff member and a Beats editor for El Estoque's print platform. She is an avid fan of Asian culture and can oftentimes be seen wearing apparel branded with Asian characters and artwork. In her free time, she enjoys spending quality time with her younger brother, watching sunsets and listening to R&B music.