Triple threat
Exploring MVHS athletes who play a sport all three seasons and how it impacts their life
With MVHS offering 18 total sports, many students at MVHS engage in after school sports. Teams typically practice or compete in games every weekday, and because of this, being on a sports team is a significant time commitment. As a result, it is not surprising that very few students are involved in a school sport all three seasons. 
Senior Catherine Cole is an example of a student who participates in sports all three seasons: field hockey in the fall, soccer in the winter and track and field in the spring. Cole is on the field constantly, and to her, it's worth it.
"[Sports] gives me something to look forward to everyday," Cole said. "It gives me a sense of belonging when I go and play or practice with my teammates. If school gets boring or if there's a lot of stress, there's always this time after school that I can look forward to."
Track and cross country coach Flatow also believes that playing multiple sports is beneficial due to students developing new skills or improving current skills. He explains that it's relatively common for a cross country athlete to also participate in track. He stresses that when kids are young, they should focus on exploring many different things and not constricting themselves to only one sport or avenue. 
Flatow also disagrees with the idea that taking a three month break from one sport can seriously harm an athlete. In fact, he says it can be beneficial to branch out. 
"Sometimes you need to make a big breakthrough; you should change things up," Flatow said. "When you go back to this other sport, whether it's soccer, or volleyball, or whatever your sport is, maybe you go back there now with a different capability that you didn't have before. And you kind of leapfrog all the people that you've been even with for so long … because you've changed things up and tried something different."
Throughout high school, 2018 alumni Sara Nordby played year round after school sports. For four years, she competed in field hockey, soccer and softball. 
"I think sports teams are a great way to meet people that you would not normally meet," Nordby said. "Even in college, I've noticed that doing intramurals, I meet people that are outside of my major, outside of people that I'm comfortable with. And it's been just a cool way to connect with people over something that you have in common. And in high school … I found a lot of my community through those sports."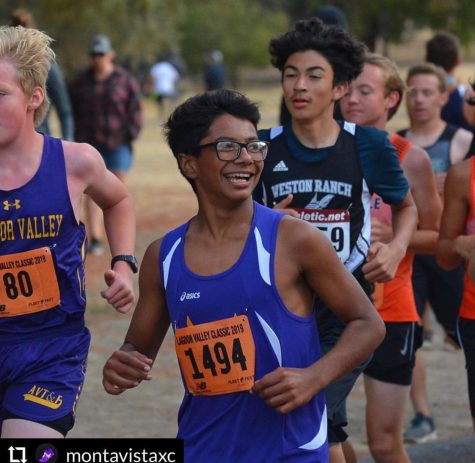 In Nordby's senior year at MVHS, she competed in track and softball at the same time — something that had never been done before. Because of this commitment, she had to focus on communicating with both coaches and practicing outside of allotted practice time. 
"It was a fun time because I got to experience two completely different communities," Nordby said. "What I was learning in one [sport], [I applied] it to the other and vice versa. It was super fun and I'm glad I did it, but I think it would have been exhausting to do for more than one semester."
Sophomore Nitin Kukrejia, who runs cross country in the fall, participates in wrestling in the winter and wrestles outside of school when his school sports are not in season.  Kukreija agrees with Nordby, claiming committing yourself to sports year round can be extremely demanding. 
"It's mostly just organization," Kukreja said. "I have a free seventh. and you have to use the tutorials to really communicate with the teachers [about] what you need. And then also just getting [to the] place on time and knowing what's expected of you."
Nordby agrees with Kukreja, explaining that sports force her to be more productive with her time, both in high school and in college. For example, Nordby has learned to finish all her work in the morning and afternoon, even if it means working after practice or after classes when she is tempted to rest, nap or hang out with friends.
Even though this can be inconvenient, Nordby believes that learning about yourself and your work habits is important for everyone, regardless of if you are an athlete or not. She also emphasizes that no one should ever shy away from playing a sport because they are worried it will impact their grades.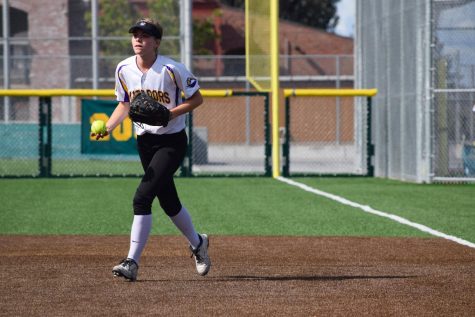 Flatow agrees with Nordby, claiming that the idea that sports interferes with school is largely a misconception. Based on the students who he's worked with in the past, he's noticed that students who are involved in school sports can still succeed in their academic life. Since Flatow has been coaching at MVHS for almost 10 years, he has been able to see many extremely dedicated athletes move successfully into college and careers. 
"They're getting great grades, they're working on their PhD programs, they've they've got great jobs, they've graduated with honors from colleges," Flatow said. "I mean clearly, being a year round athlete in high school didn't hurt them. In fact, my argument would be that it helps them … academically, not just athletically, because their bodies are strong, their minds are fresh, they feel confident in themselves. They know how to work hard, they have learned how to organize their time."
Cole explains that even though sports are time-consuming, anything you care about is worth investing in. 
"If you really enjoy [the] sports [you play], it will be a rewarding experience because the time that you spend out on the field is very enjoyable," Cole said. "You find time for things that you value, so if you really enjoy your sports then you'll find time for it."
Nordby emphasizes the idea that no one should hold back from trying a sport. The lessons Nordby learned in high school helped her in college, and despite the academic rigor of MVHS, she would take on the same athletic workload without a second thought. 
"Especially since getting out of the Silicon Valley, I've understood this to a new degree," Nordby said. "I understand that academics are important, but there's more to life than getting a 4.0. For me, having a balanced life is so much more important, and sports is a great way to do that. [It's] just understanding that your identity is not based on your grades. You don't need to stress about it as much as you think you do."