Girls Water Polo: The Matadors fall to Santa Clara HS on their senior night
MVHS loses their home league game 20-1
On Oct. 17, the MVHS girls water polo team lost to Santa Clara HS for the second time this season with a score of 20-1. While the outcome did not favor the Matadors, the team says it had something else to celebrate — the seniors and their departure from high school water polo. 
 The game began with SCHS having most of the possession early on. However, even though MVHS had some strong defensive plays to prevent goals, due to a few unsafe passes and SCHS's physicality and quickness, SCHS was ultimately able to outdo the Lady Mats in the first quarter, scoring six goals.  
Early in the second quarter, SCHS once again began to score more goals which racked up their points to eight. To break the continuous scoring from SCHS, senior Emily Tang was able to get MVHS on the board late in the second quarter. For Tang, despite the team being down by several goals in the second quarter, not losing motivation was key to pushing a good game. 
"I think we really [kept] each other going and our morale up," Tang said. "Despite the outcome, I think what really matters is that we work as a team and we work hard till the end and never stop fighting. We worked really hard and tried our best and that's really all that matters." 
As a result of missed shot attempts, numerous turnovers and strong defensive plays from the opposing team, MVHS was unable to decrease the lead set by SCHS who were able to keep scoring with a total of 20 goals. According to coach Randy Kenyon, due to SCHS being one of the best teams in the league, he knew the Matadors were up against strong contenders. Kenyon noticed improvement from the last time the Matadors played this team, deeming the game "phenomenal."
"It was the same score last time we played [SCHS], but [this time] we held them off a lot longer," Kenyon said. "That's what I was really looking forward [to] and that's what I saw today, so I was really proud of [my players] for that. We really limited their number of goals; we played incredible defense, and that's what I was looking for." 
After the game was over, the celebrations began. Seniors were handed straw hats, greeted by family and friends and listened to speeches by their teammates and coach. Junior Hannah Ho gave a speech for senior Trudie Ngo, who she first met in her freshman year math class. Ho finds that her connection with Ngo is strong since they both play goalie and spend a lot of time together. 
"I think a lot of what being goalie was that I was isolated because my sets were always different from everybody else's," Ho said. "So having another goalie [like Trudie] on the team meant that I get to talk to somebody, and knowing that next year I'm gonna have to go back to doing it all alone really sucks, because I got to talk to her [about things like] my [hamlit] Factoid Friday project [and] talk about what it meant to be Vietnamese." 
Kenyon recognizes that seniors, especially those four year players like Tang, have a large commitment to the sport and team. Kenyon specifically credits these seniors for helping him adjust in his first year of coaching at MVHS. 
"Being a [first year] coach, it's usually hard to get accustomed to a team, but the seniors really made it easy for me," Kenyon said. "I really appreciate that and so tonight [was] about appreciating the seniors. I can't wait to continue to work with [them]—we have two more games so let's go get that win." 
Being one of Tang's biggest passions, she says water polo holds a special place in the player's heart and is something she plans on pursuing in the future. She expresses that her senior night was bittersweet, and it was different being the senior instead of being the one who plans the event for others. Tang felt that the night rewarded her hard work for the team. 
"[Senior night] was really emotional. It really made me realize, just my high school career in general is going really fast, and just how much water polo means to me and how much this team means to me," said Tang. "[This team] has really been the highlight of my high school career and I can't wait to see what's next."
As Tang plays her final games in her last season, she explains that she strives for other girls to take a chance with water polo, the sport and team that gave her a family. 
"I love this team," Tang said. "Honestly, you have to make the most of your senior year, no matter the outcome, [and you have to] work hard [and] play hard," Tang said. "I really think [this team] is something everyone can enjoy and have fun with, and at the same time learn a lot about themselves and others, and what it's like being on a team. Go Lady Mats!" 
About the Contributors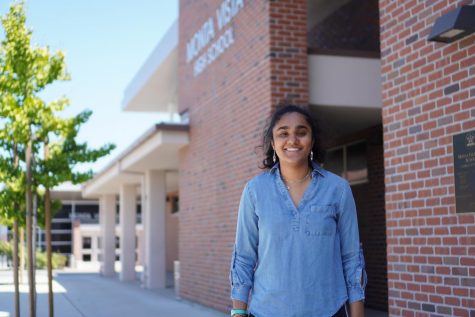 Anjali Singh, Sports Editor
Anjali is currently a senior and a sports editor on El Estoque. She enjoys playing piano and spends a lot of time on Spotify listening to music. Anjali is passionate about journalism, social justice issues and she loves to travel — one day, she hopes to visit all the wonders of the world.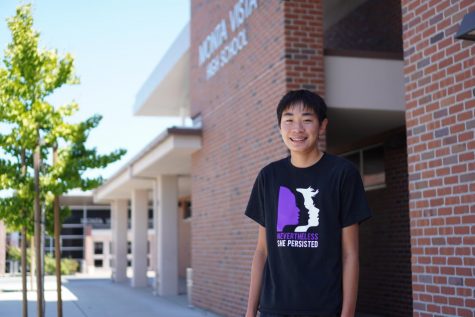 Lance Tong, Sports Editor
Lance Tong is currently a junior and sports editor for El Estoque. He is a member of the MVHS Volleyball team. Lance enjoys watching sports and studying for APUSH in his spare time.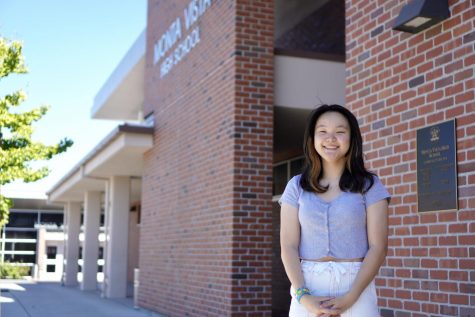 Justine Ha, Managing Editor
Justine Ha is currently a senior and a managing editor for El Estoque. She enjoys taking photos, producing videos, driving to nearby beaches and viewpoints in the Bay Area, and exploring new cafes with friends.