Santa Clara County employees conduct a rolling strike in front of the Cupertino Library
All Santa Clara County libraries shut down for one day to demand a better contract
Along with the Cupertino Library, all seven public libraries belonging to the Santa Clara County District closed down at 8 a.m. on Oct. 19 as part of the rolling strike that every department in the county is participating in. The employees are striking to demand a better contract after seven months of futile negotiations with the Board of Supervisors as well as to shed light on the county's hiring and retention issues. 
The Service Employees International Union (SEIU) Local 521 represents Santa Clara County public workers and employees, and has been organizing rolling strikes since Oct. 2 for departments such as 911 dispatchers, nurses, county hospitals and park rangers. The decision to strike required a lengthy process that included many conversations, as it was the last resort for many individuals to try and convince the Board to change aspects of the contract. According to the First Vice President of the SEIU Local 521, Mullissa Willett, the employees are protesting about unfair labor practices.
"The reason the workers are striking, the reason they're out front striking their worksite and not working today, because I promise you many of them would rather just be at work provid[ing] your services …  is because our workers are in a state of crisis," Willet said.
The state of crisis that Willett refers to stems from the high number of vacancies in the county, which, according to the SEIU is over 1 in 7 jobs. This results in departments being short-staffed and in turn, affects the quality of the public services provided. According to Cupertino Library assistant, Lucia LeBlanc, the mandatory overtime has negatively impacted the services for the people in the county.  
"It's important today that we are here, out in front of the library, so that people understand that the services we provide are important to us and we are willing to go without pay in order to show that," LeBlanc said. "If it was all about money, we'd be in the building working, but it's not about money, it's about providing services for our communities. Right now the county has a retention and hiring problem and they haven't been working with us to solve it."
The employees of the county have been negotiating for seven months with the Board of Supervisors for a better contract to no avail. According to children's librarian, Holly Okamura, the need for these negotiations come from employees' desire to alter three main facets covered by the contract.
Firstly, the proposed contract guarantees employees a 3% raise over 5 years, but the cost of living in the Bay Area has increased 4.5 % from 2017 to 2018. For Okamura, with the increasing rate of inflation, this raise is simply not enough. Secondly, the employees have not been working under a contract since June 16, 2019, which prevents them from doing extra shifts. Since many departments are already understaffed, not being able to take extra work further hurts their services. The costs for retiree health benefits have also increased from 2% to 21% in the most recent proposal of the contract.  
The employees hope to receive a 4% to 6% raise over a three-year contract. They believe that having a shorter contract is more beneficial as it would allow for adjustments and changes to be made if there is a shift in the economy. 
"I love what I do," Okamura said. "I am a children's librarian [and I think] I can speak for everyone who's walking there, we love what we do. A lot of us don't get compensated well for what we do, but we enjoy what we do. We get to interact with you guys a lot, the children, the teens, it's just promoting literacy. It's a great place to work but wouldn't it be better if we got paid or compensated to be able to live here and live the life we deserve?"
The strike is a build-up of emotions for many people who have endured the effects of the vacancy issues in the county for months. For Willett, the entire process has been incredibly stressful, exhausting and frustrating because of the lack of dignity and respect she believes the county has for its workers. 
"Realistically, our workers are prepared to speak on strike for a very long time," Willett said. "We understand this decision was not reached lightly… once you start that ball rolling, it's going to roll [to the] bottom. And we understand that we may have to be outside for a very long time and our 12,000 workers are prepared for that."
About the Contributors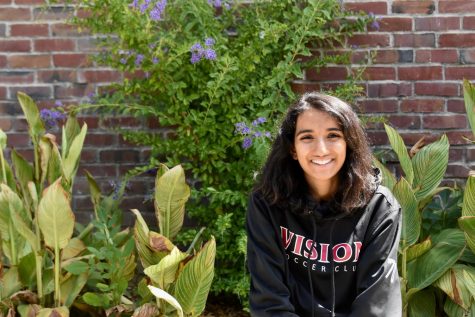 Stuti Upadhyay, Managing Editor
Stuti Upadhyay is currently a senior and a Managing editor for El Estoque. Stuti enjoys playing soccer, hanging out with her friends and family, reading books, watching movies, and doing anything outdoors.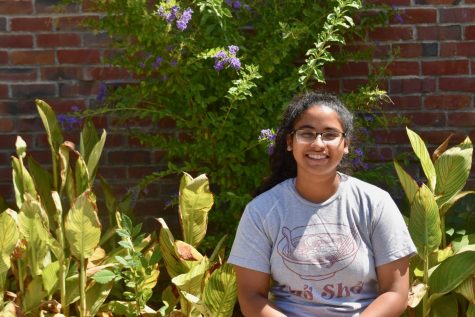 Jai Uparkar, News Editor
Jai Uparkar is a senior and a third-year staff member. She previously served as a print features editor and multimedia news editor, and now serves as a print news editor. She plays tennis and in her free time, she likes to take Buzzfeed quizzes and film videos about local businesses in Cupertino.