Boys Water Polo: MVHS triumphs Milpitas HS in a 13-7 victory
Matadors overcome obstacles to improve to 5-5 on the season
After a loss to Santa Clara HS on Sept. 26, the MVHS boys water polo team looked to turn things around at their home game against Milpitas HS, where they won 13-7. Coming into the match, Milpitas HS had a 0-3 record while the Matadors had a 4-5 record, according to MaxPreps.
MVHS started the game off strong, controlling the ball as well as maintaining a constant lead on the scoreboard. While they continued to dominate offensively, Milpitas HS scored goal for goal throughout the first quarter, primarily because of careless mistakes and short passes. 
While sophomore Luke Bowman assisted and scored three goals throughout the first period, he thought that that their performance as a team was slow paced and not up to their usual standards.
"I think we didn't really have our heads above the water," Bowman said. "We had a lot of tough calls. Every game is different [and] it can be really frustrating sometimes. A lot of the time, we were killing ourselves."
The Matadors struggled to keep up with defensive plays for the remainder of the first and second period, causing them to easily give up goals to MHS. The MVHS head coach Cory Murphy attributed the struggles to a lack of focus.
"[In] the second quarter, the other team had a big run" Murphy said. "They were pretty hyped, and they pulled within one. All of a sudden, they gained momentum and it looked like we forgot [how] to play water polo."
The lead was eventually cut to one, however,  strong defensive plays by MVHS in the fourth quarter helped their counter attack. Bowman felt relieved after scoring four consecutive goals throughout the fourth quarter. He believes that the Matadors will start off with better footing and more energy going into future games.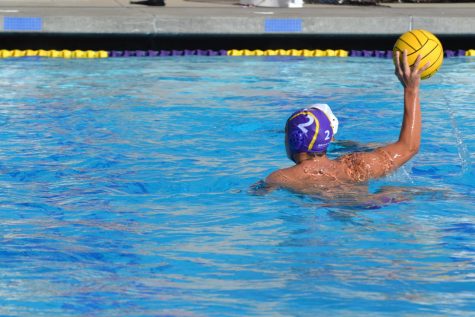 "I think it's only going uphill from here," Bowman said. "We are learning from every single game what we need to do. All we need to there on is practice, and practice our defense and practice countering them on offense."
Despite the victory, Murphy wasn't happy about the team's performance, commenting that the first three quarters were bombarded with mental mistakes that could have easily been fixed.
"Overall, it was good but it was frustrating because I don't think we played as well as we could have," Murphy said "You don't really worry about the win or the score, you want to retain the play well