Mock Trial kicks off the year with 80 attendees
The team predicts major changes for the 2019-20 school year
Mock Trial began the year with an increase in attendance at their interest meeting with 80 people, compared to the usual 40 to 50 in previous years. According to  officer of operations and sophomore Vaishnavi Suresh, this high attendance was due to a plan set forth by the leadership team of Mock Trial — the team advertised the club to friends, made presentations to law classes, reserved the first few slots for boba fundraising and incentivized students to come to the meeting with free cookies.
With greater attendance, Suresh acknowledges that changes will need to be implemented to the inner-workings of Mock Trial, especially regarding court roles. Roles in the mock trial include attorneys, pretrial attorneys, witnesses, clerks and bailiffs, but with a larger amount of club members, roles may have to be played by multiple people. The members who are not actively participating will be substitutes for the active participants. 
 "[Though] we can accommodate more people in our general meeting, it's a little bit difficult when you're deciding who goes to comps," Suresh said. "Depending on the amount of people who are going to be continuously coming, we might add more subs for certain roles."
According to Suresh, having substitutes will not affect each person's part in the club immensely — even if member is not actively participating in the trial, they are still welcome to come to the courthouse and cheer on their teammates. However, because more members may lead to more substitutes, witness and sophomore Karishma Goswami says an increase in people may discourage active participation.  
However, co-president and junior Justin Feng believes that the increase in prospective members has the potential to improve the club on a competitive scale.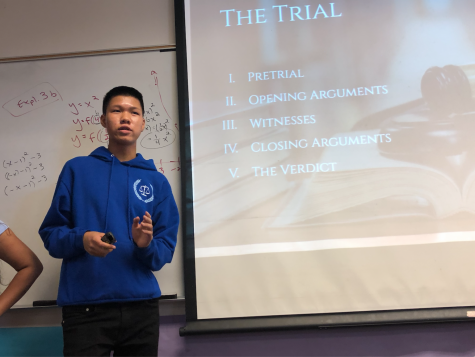 "Since we will have a lot bigger club and more people are interested, I think our case will be a lot stronger," Feng said. "We'll have more candidates to choose from when selecting who we want for witnesses or who we want for attorneys, and we'll be able to have a higher quality of attorneys. The more help that we can get on our case, the better and easier it is for us to win."
Another addition to the club also is expected to change the direction of the club: a new coach. Previously, third-year Stanford law students advised Mock Trial, but this year, the club will be led by recent Berkeley Law graduate Dustin Vanderburg. With this, Suresh believes that one of the biggest changes to the club to come will be the teaching style of the lessons led by a professional coach. 
"We may learn a lot of different techniques on how to prepare for our arguments, because different people who come from different backgrounds, like education wise, will probably have different ideas on how to make a good argument," Suresh said. "So you will probably be able to apply that knowledge in addition to the knowledge we learn from our many coaches before."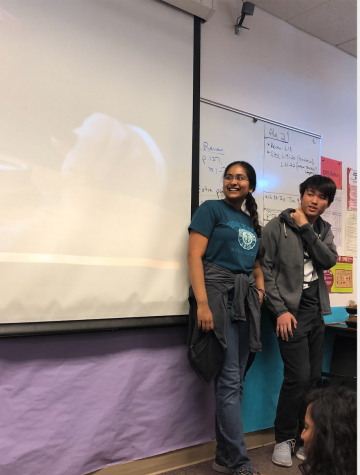 Goswami also looks forward to meeting the new coach but wants to see more structure within meetings. As a former member of the Kennedy Mock Trial, she found that MVHS's Mock Trial lacked the in-depth lessons that were a staple of the Kennedy team. 
These lessons about creating arguments and crafting questions are included within Mock Trial's  preparation for the county competition. While they prepare for about five months, they still find it difficult to reach the state competition. Feng hopes that the Mock Trial will see greater achievements compared to previous years due to the modifications happening to the club.
However, while there will be changes in club structuring, Goswami acknowledges that Mock Trial will still maintain its familial feel.
"I think a big part of having the family vibe was the fact that it was a small club, but with bigger numbers, you might just have a separate group," Goswami said. "So there might be two families instead of one kind of smaller family. [But] just the way that the club is structured, I think that you still have to get to know everybody else. And so that familial vibe should stay the same." 
Suresh shares a similar sentiment with Goswami, affirming the family-like environment at Mock Trial. In this coming year, she hopes to "grow more as people and as lawyers" with her teammates while also continuing to have fun with Mock Trial. 
"I really, I really love this club," Suresh said. "It's almost like a family. It's a group of people who are so accepting of you, and help push you forward in your career in the club. And just being a part of that really taught me a lot about how to be confident." 
About the Contributor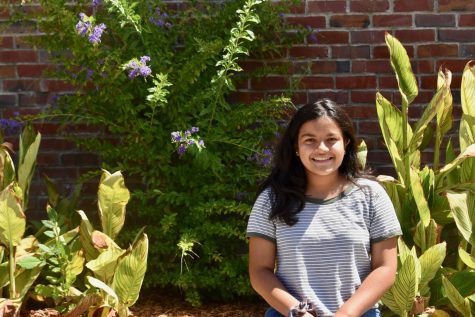 Jayanti Jha, Staff Writer
Jayanti is currently a sophomore and a first year staff member of El Estoque. She enjoys playing field hockey, listening to music, and hanging out with friends.