The craft of branding: Design It officers share the facets of design
How Design It implements the facets of design techniques through promotion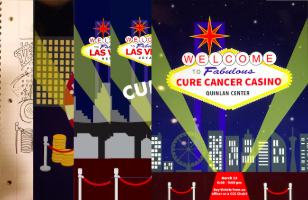 "I think good design is important because it's the things you really don't notice," senior and president Sunny Park said.
Good design is everywhere — on the circular buttons lining a vacuum, on the wooden indents of a door frame and on the detailings of a brochure. According Park, design is "nicely integrated into society," as the things we bat an eye at comprise of design principles. 
"Obviously you want to catch attention, you want it to be really aesthetic," Park said. "I think there's different sides to it. If you really just look at design thinking of the design world … it's the things you never realized were designed."
According to sophomore and public relations manager Sarah Tan, design is an outlet of originality. Through an abundance of fonts and colors to work from, these personal decisions are a reflection of a person's preferences.
"A lot of people, when they first hear about design, they think it's a rather easy task," Tan said. "But learning the tools and being able to make something really cool from scratch is actually a really difficult process and takes a lot of time."
Good design governs how people dress and signifies personal style; without it, people would "lack individuality" and lose their flair. For junior and secretary Daniel Duan, who prefers to use Adobe Illustrator, design should be a channel of creativity, as anything can be created with a laptop and original ideas.
A real world application of design is utilizing it in marketing through promotional material and product blueprints. Without eye-catching design, companies wouldn't be able to extend their branding to a wider audience.
"If you just take Apple for example, they're known for their very high quality, very good built quality products," Duan said. "So if their products weren't designed with those specifications in mind, like if they were designed poorly, then obviously their product line wouldn't be as popular as it is right now."
Taking this expertise, Design It employs such beliefs in their workshops and promotional posters. After receiving requests from clubs around MVHS, Design It helped publicize events through utilizing good design concepts.
For example, Design It created the promotional flyers for volunteer club Octagon's biggest event of the year: Cure Cancer Cafe (CCC). Additionally, the most recent workshop hosted by Design It was a collaboration with FBLA, teaching FBLA members how to incorporate design into hackathon projects, make mockups of iOS apps and how they could carry said mockups into the actual product.
According to Tan, whether it be an application of design through hackathons or volunteer brochures, a good design has an instant takeaway.
"The importance is that it leaves an impact on the person and you're able to tell a certain message or give off a certain tone without having to physically be there to tell the person that's reading it or looking at it," Tan said.
Park also echoes a similar sentiment as to the practicality of design.
"It's hard to think that those two are the same thing — using Illustrator and Photoshop — and then the design of a card … in the end they're both solving certain problems in society," Park said.
View below Design It's progress in creating the CCC promotional poster: