Planting roots: Christian club encouraged to reach out to others
Roots Christian Club members discuss apologetics and faith
Roots Christian Club members had fellowship with the theme of apologetics for their meeting on March 14. While sharing bags of chips and boxes of cookies, students listened to a sermon on the topic by Home of Christ Church youth pastor Yuji Ogura, who drew inspiration from the passages of Romans 9:6-18 and Romans 10:1-17.
"Apologetics is explaining or giving a defense for the faith that [Christians] believe in," Ogura said. "It is a way that is understandable for other people to come to know why we believe what we believe."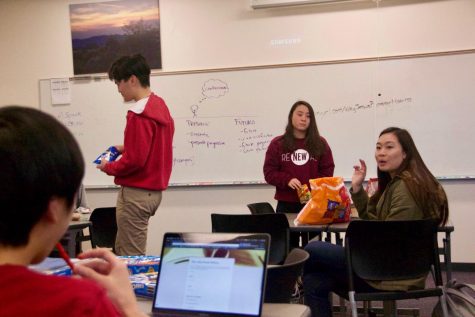 Ogura shared one of his biggest challenges during his time studying at Biola University: trying to understand what happens to those that don't have an opportunity to hear the Gospel. He couldn't come to terms with the concept of election, or God's selecting of particular people to be saved through faith, and conflicted with this idea until he decided to obey God's will and plans over his own.
Encouraged by this testimony, students were challenged to share their faith with their peers. Ogura went on to explain how Christians have a responsibility to respond to God's call and share their faith with others, but also reminded students that ultimately it is God, and not them, who would save others.
"One of the big things is that this is a chance for students to be able to share with others who also may not have a chance to hear [the Gospel]," Ogura said. "I think this was a chance to encourage others to be courageous, to be able to share and also to understand that we have been given this good news as well."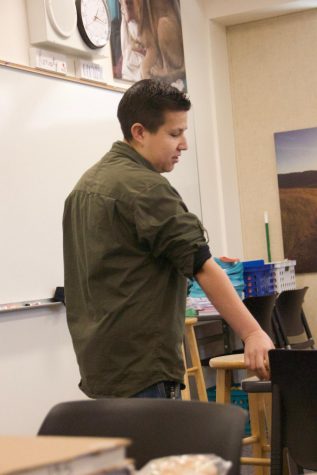 Senior Brendan Yu was inspired after hearing this message, saying that the sermon introduced him to a new, more theology-based view of apologetics and reaffirmed his faith.
"Apologetics is really helpful in that every now and then you might feel doubt and it really helps brings you back to reality and help you remember why you believe what you believe," Yu said. "[Today's sermon] was a good reminder that we just need to have faith to believe that God is always in control and He knows what He is doing. So we don't always need to have all the answers."
Public relations officer and junior Elvis Lang agreed with Yu about how it help strengthen his faith. Lang felt that his faith was challenged at times when discussing it with friends, and apologetics helped him explain his belief in a more logical way.
"A lot of times I have to explain some misunderstandings about the Bible or explain why I believe what I believe," Lang said. "Apologetics really strengthened my faith in God because I can now defend my faith against hard questions that people ask. I feel like my belief isn't blind faith [anymore]."
After Ogura concluded his message with encouragement for the club members, the meeting closed with prayers from club presidents Iris Dong and Emerald Lam, club advisor Ashley Stolhand and Ogura. They asked God to give the club the strength and courage necessary to  share the Gospel in the community.
"I think one of the biggest things [about sharing apologetics] is to really care for the people that you are speaking to and to listen to them, and to also be able to share what [you] believe is most helpful in the moment," Ogura said. "And it may not be the most complicated of messages."