Easy ways to read the news
A few methods to quickly become informed
With the packed schedules of staff and students at MVHS, keeping up with the news may not be a priority. Here are a few online platforms you can use to easily access the news in an efficient manner.
The New York Times has a podcast on Spotify called The Daily where they publish a 20-minute podcast five days a week by 6 a.m. every morning, covering relevant nationwide stories.
theSkimm is a news publication that provides news like any other publication's website. However, they also have a feature called The Daily Skimm where anyone can subscribe for free to receive daily emails that include a Quote of the Day and a summary of the most relevant national news in a conversational tone.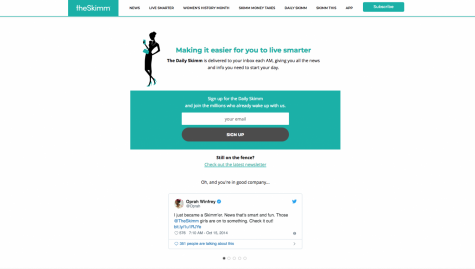 Along with the articles that it publishes regularly, NPR  also offers a variety of podcasts. Its daily weekday news podcast is called NPR Morning Edition and its weekend news podcasts are called Weekend Edition Saturday and Weekend Edition Sunday. Within each podcast, there are separate parts for each news section, allowing listeners to pick a section of their choice.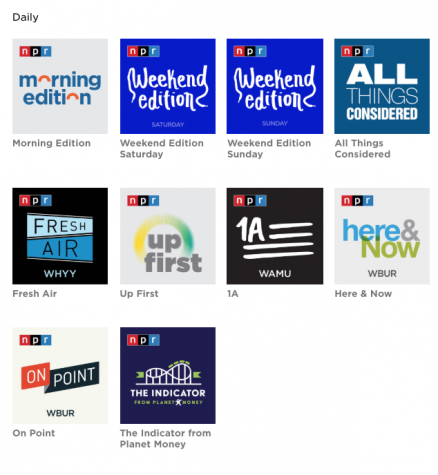 Having access to a smartphone is one of the easiest ways to get the news straight to you. Both Apple and Android devices all have a news app that comes with the phone. Apple News gives access to all types of publications so that you can view the content of your favorite ones and Flipboard provides readers with a wide variety of content, so on either device you have unrestricted access to news whenever you would like. Both Apple News and Flipboard also offer the option to turn on notifications to make it easier to access content that you are interested in.
Most professional news publications are active on social media, especially on Twitter, Instagram, Snapchat and Facebook. Although each publication uses its social media for a different purpose, they frequently update their accounts to keep their audience up to date with the most current events.
Finally, simply turning on the TV and watching the news is another way to get the most relevant information. The publications that broadcast the news are televised every day at a set time on different channels, and each publication is given a certain time (usually one hour) to explain the most relevant current events so that their audience can get the information they need quickly. Some local channels are KTVU, NBC Bay Area, KRON 4 and ABC 7.
Staying informed about what is going on around you gives you the opportunity to be connected with the people who are making decisions and taking part in events that have an impact on your life. Whether it's five or 50 minutes a day, it's important for everyone to spend time catching up on the news.