The Super Bowl Halftime Show: Disappointment on top of disappointment
With an eight second Spongebob clip and mediocre music, nothing could save 2019's Super Bowl halftime show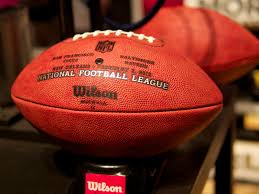 On Nov. 26, 2018, Stephen Hillenburg, the creator of "Spongebob," passed away after a short battle with amyotrophic lateral sclerosis (ALS). To honor Hillenburg, many Spongebob fans petitioned that Maroon 5 perform the infamous "Sweet Victory" song from the season three episode "Band Geeks" during the Super Bowl Halftime show. The petition quickly gained nearly 1.2 million signatures and Maroon 5 finally hinted to fans that they would perform something Spongebob-related at the show. In a game that was low-scoring and mainly a defensive battle, the halftime show was something I looked forward to. And as an avid Spongebob fan, I say with no regret that this halftime show was a major disappointment.
Anticipating "Sweet Victory," Squidward's televised appearance four minutes into the concert made me jump out of my seat. Five seconds later the animation disappeared and Travis Scott appeared on the stage performing his hit single "Sicko Mode." I wasn't happy. Those five seconds of glory were supposed to be three minutes of "Sweet Victory."
Barring the fact that they did not perform "Sweet Victory," the performances, especially those by Maroon 5, were still mediocre. Bright lights and a shirtless Adam Levine did not make up for the dullness of their performance. However, all hope was not lost. Hip-hop moguls, Travis Scott and Big Boi, were performing. When they came on-stage, a glimmer of hope shined in my eyes, but to my dismay Maroon 5 took the helm once again, giving Big Boi and Travis Scott each only 90 seconds of stage time. It's time to focus on quality of the music rather than only making the stage aesthetically pleasing.
Not surprisingly, the internet exploded with distraught Spongebob fans upset at Maroon 5 only playing eight seconds of a Spongebob clip. Here are some of their reactions on Twitter.
Y'all good with that halftime show?

— Atlanta Hawks (@ATLHawks) February 4, 2019
Maroon 5
Pats 3
Rams 0
We all lose

— Seth Emerson (@SethWEmerson) February 4, 2019
Who did the #Superbowl Halftime better?
Retweet for Spongebob
Like for Adam Levine pic.twitter.com/e4wClGIs70

— Jon (@MrDalekJD) February 4, 2019
Because everything great is actually terrible, we're capping off one of the most exciting seasons in NFL history with a 3-0 rock fight and a Maroon 5 concert. This feels right.

— Robert Mays (@robertmays) February 4, 2019
A full clip of "Sweet Victory" may have garnered more viewers and boosted the halftime show ratings. Atlanta native Big Boi's invigorating performance was not enough to save the lackluster performance by Maroon 5. The full halftime show has 640 thousand more dislikes than likes on Youtube, and that number continues to grow.
I have realized from this year's Super Bowl halftime show that it is not, "the concert of the year" as it is advertised. Maybe the performers thought a three-second clip would make the cut as a solid tribute, but to me it is a cheap way of garnering attention so that their personal performance could have viewers. A few days after the Super Bowl, the NHL's Dallas Stars played the "Sweet Victory" video clip at halftime. Even though it was not the Super Bowl, it was nice to see a proper tribute. If the performers continue to lack quality and only focus on the aesthetics, I suggest skipping the halftime show next year and listening to some music on Spotify instead.