Athlete of the Month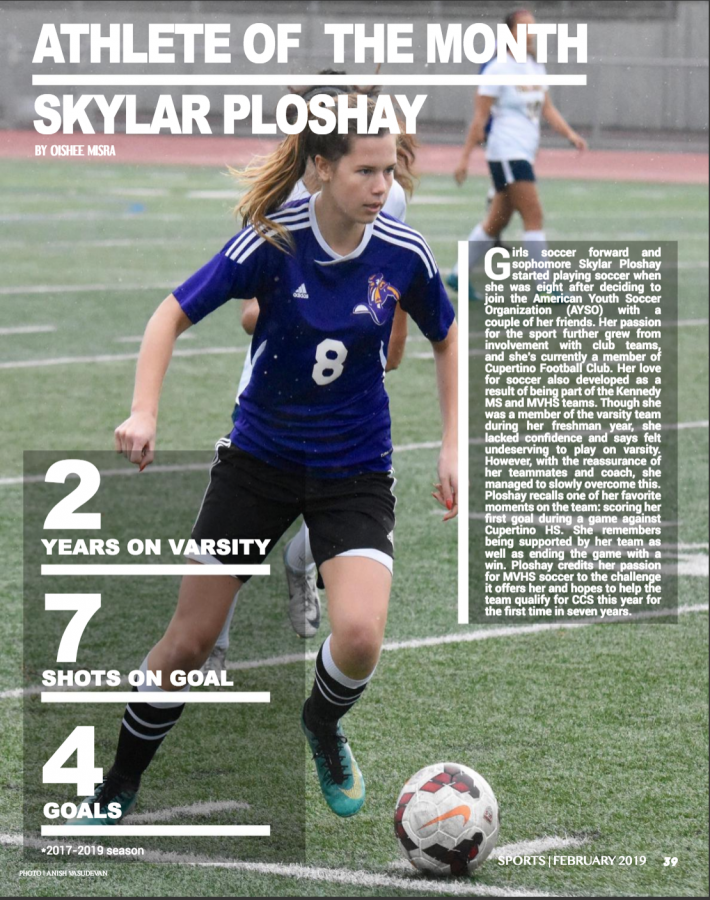 MVHS girls soccer striker and sophomore Skylar Ploshay started playing soccer at the age of eight after deciding to join the American Youth Soccer Organization (AYSO) with a couple of her friends. Her passion for the sport further grew from involvement with club teams, and she's currently a member of the club Cupertino FC. Her love for soccer also rose as a result of being a part of the Kennedy Middle School and MVHS teams. Though she was a member of the varsity team during her freshman year, she lacked confidence and felt undeserving to play on varsity. However, with the reassurance of her teammates and coach, she managed to slowly overcome this. Ploshay recalls one of her favorite moments on the team: scoring her first goal during a game against Cupertino HS. She remembers being supported by her team as well as ending the game with a strong win. She holds a strong belief in team spirit, and explains that her favorite aspect of soccer is the emphasis on teamwork. "Success requires teamwork —  if one player fails, the whole team fails, and vice versa," Ploshay said. Ploshay credits her passion for MVHS soccer to the challenge it offers her and hopes to qualify for CCS this year which would be the first time in seven years.
About the Contributor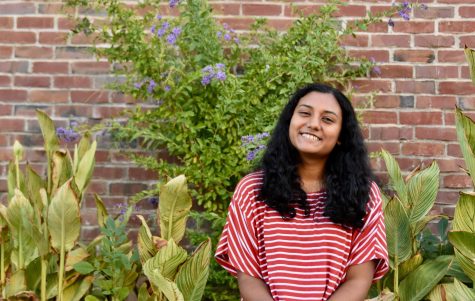 Oishee Misra, Opinion Editor
Oishee Misra is currently a junior and opinion editor for El Estoque. She enjoys reading, trying new foods, hanging out with her friends, watching Netflix, and is obsessed with dogs. She loves to read works by New York Times columnists and hopes to be like them someday.