A clean slate
Officers of Chinese Honor Society share club goals for 2019
With the start of a new semester, coupled with more resources from fundraising, prompts change in Chinese Honor Society (CHS). Kickstarting 2019 with a clean slate, CHS is keen to reinvent their club. Last semester, CHS wasn't able to participate in Club Info Day, missing out on a key opportunity to promote and increase membership.
According to officer and sophomore Nicholas Hsieh, there wasn't enough space at Club Info Day to accommodate CHS and advertise the club. Going into the new year, the club plans to amend this, according to officer and sophomore Charlie Jyu.
"In 2018, we missed Club Info Day, so that was a pretty big whoops," Jyu said. "Aside from that, we plan on recruiting more membership this year and hopefully keeping some of that membership in the next year."
Senior and president Dorothy Chou echoes a similar sentiment, agreeing that CHS's promotion and club advertisement last semester was weak. Chou hopes to maintain the same activities, but increase member participation. A specific activity the club held last semester was tutorial shifts, where members taught or assisted students in lower level Chinese classes. During these shifts, members also helped the Chinese teachers by reviewing student work or filing papers.
"This past semester, we haven't had that many people sign up for [tutorial shifts]," Chou said. "We want to have more people doing that this semester."
To enforce this, the club has implemented a new system where it is mandatory for members to attend at least three tutorial shifts throughout the semester. In an effort to keep track of participation and attendance, members must sign in at each shift.
Additionally, CHS is looking to improve its recreational appeal to the student body. According to Hsieh, the CHS is "mainly academics," as the club is an honor society, but Hsieh wants to reinvent the club and make it "fun-oriented" as well.
CHS officers also hope to expand the club's outreach on campus by increasing the amount of activities and collaborating with other language and culture clubs, such as Korean Club and Vietnamese Club. Currently, they have a joint Lunar New Year event in the works.
"Coming up soon, we want to have an event for Chinese New Year that's in the beginning of February," Chou said. "We're talking to the other clubs to see if we want to do a whole event together. It's Lunar New Year, and we all celebrate it. We want to do a lot more activities this year."
About the Writers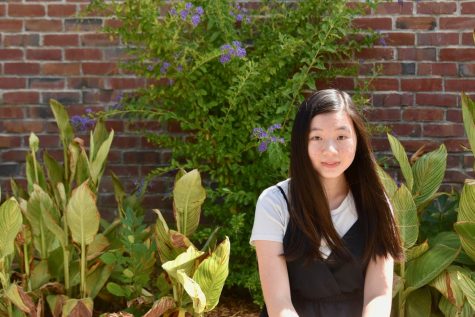 Charlotte Chui, Arts & Entertainment Editor
Charlotte Chui is a senior, as well as a print arts & entertainment editor for El Estoque. She previously served as a multimedia copy editor, and this is her third year on staff.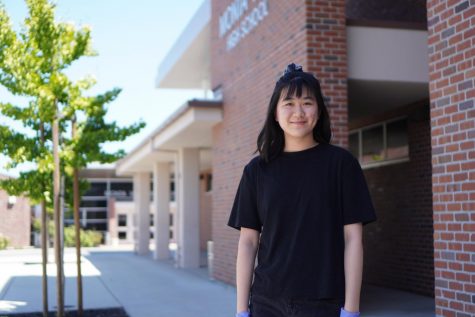 Annie Zhang, Entertainment Editor
Annie Zhang is currently a senior and a Entertainment editor for El Estoque's multimedia platform. In her free time, she enjoys spending quality time with her younger brother, designing spreads, watching sunsets and listening to R&B music.