Make or break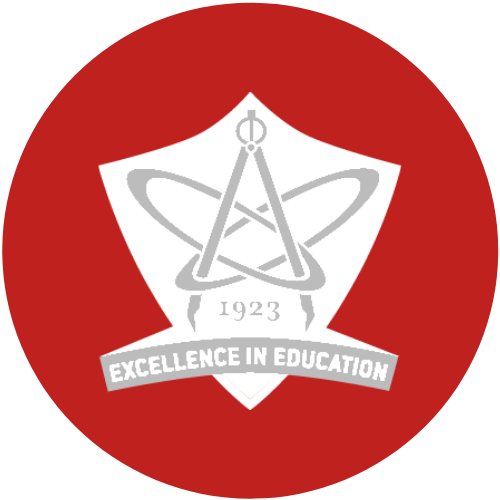 By Thursday, Nov. 15, smoke from Camp Fire had reached Cupertino and elevated its air quality index above 200. Air quality tracking websites such as AirNow.gov consider an index above 200 "very unhealthy." That afternoon, Instagram and Facebook were flooded by MVHS students with drafts of emails addressed to FUHSD, links to air quality tracking websites and petitions, all in the hopes of swaying FUHSD administrators to cancel school due to the poor air quality.

Meanwhile, the FUHSD officials were pondering how to respond to the poor air conditions. Superintendent Polly Bove called each superintendent in the county and contacted the Santa Clara County Public Health Department for advice on how to handle the situation. An outpour of student and parent emails urged her to cancel school the next day, but the county public health department gave clear instructions to keep schools open, leaving district officials little choice in the matter. Behind a deceivingly simple goal of ensuring student safety, FUHSD officials were juggling the matters of student safety at home, parents' schedules and state-mandated instructional hours that forced the possibility of extending the school year.
"[The Santa Clara Public Health Department] said 'keep [students] indoors, limit [their] exertion' but it wasn't really like 'you should close,'" deputy superintendent Graham Clark said. "So if we take that authority on ourself and close, then unfortunately, we're probably going to have to make that day up. That's the bottom line. The background in De Anza is, colleges don't have to make the days up, so when they close, it's just a day off."

The decision-making behind cancelling a day of school is just one instance of the district's many scheduling considerations each year. Some may overlook the amount of work that goes into creating the school calendar, which requires intricate negotiations between FUHSD and the Fremont Education Association teacher union. The two groups have maneuvered numerous state instructional requirements, arriving at a calendar which has changed very little over the past 10 years.

"We want to balance the first semester and the second semester as much as possible," assistant superintendent Tom Avvakumovits said. "Several years ago, we made the decision to end first semester at the Christmas holiday break. But to make it perfectly the same amount of time [as second semester] would have started school even earlier, in August, so we had to balance that and we didn't quite go to what a university system is like."

With a general guideline for the start and end of the school year, FUHSD then maps out a schedule to meet the state-mandated requirements of 180 student school days and 64,800 instructional minutes each year. Instructional minutes are defined strictly and do not include lunch periods or special events like senior graduation practice. Beyond scheduling 180 school days for students, the district decided to have five staff development days each year, three occurring a week before school starts.

In the past, staff development days have been geared toward specific topics. This school year, MVHS staff development focused on providing teachers with an understanding of how to implement Response to Intervention strategies in their classrooms and Professional Learning Communities. A panel of teachers also shared how they improved classroom culture by building relationships with students. Additionally, two staff development days in late December and early June give teachers an extra opportunity to grade final exams, another consideration FUHSD has taken to balance the complex calendar. English teacher Jessica Kaufman explains the benefit of the timeliness of these staff learning days.

"I think staff learning is something that is useful and necessary," Kaufman said. "At the beginning of the school year, we actually got to know each other as a staff a little better on a personal level and that was really cool. It changed the tone of the staff here. So now, going through the year, you'd see people and you'd talk to people that you wouldn't have normally talked to and you know things about people that you wouldn't necessarily know and I really enjoyed that."

Aside from the negotiating members from the FEA and FUHSD, the district's students and teachers have little direct say when determining the school calendar, especially where breaks are placed throughout the year. As a result, teachers or students occasionally have differing opinions about breaks in the school calendar.

"In first semester, you get a two and a half day break for Thanksgiving and then you go straight into a two week break for Winter," sophomore David Lin said. "It's kind of nice, but I feel like we might need to split the breaks up half and half so that there's more time to relax in between weeks of school."

Sophomore Joshua Ho agrees, suggesting that three days should be moved from December break to Thanksgiving break in order to make it a full week off. Kaufman shares a similar view, believing that while the second semester is well balanced in terms of breaks, the first semester can be difficult to push through.

"I like all of the breaks," Kaufman said. "I don't mind having just four days off for Thanksgiving but I feel like there should be a week off in October. It's a really, really long haul for students and staff to get to the end of first semester without a break; it's mentally exhausting."

On the other hand, some students believe breaks in the MVHS calendar are well-placed and sufficient. Senior Peter Heydinger does not have strong feelings regarding the school calendar, noting that he would prefer a longer Thanksgiving break and a shorter December break but is fine with the current schedule. Some teachers have similar viewpoints as well. Math teacher Katie Collins isn't too concerned about having long breaks to make the school year smoother.

"The way I figure it is, the extra days that are off through the year, the more days I have to work through June," Collins said. "The sooner I can get out for the summer, the happier I am just because nobody wants to be stuck in the classroom in June."

While there are a few points of disagreement with the 2018-19 MVHS calendar, many students acknowledge that FUHSD has crafted a carefully balanced schedule and is continuing to take and incorporate feedback from the community. For instance, a few years ago, the calendar placed first semester finals after December break, but the district decided to change it to the current calendar after receiving input from students that the breaks were spent studying rather than relaxing.

"I think it's a dynamic process every year," Clark said. "The calendar is a little bit different, but we try to match the instructional needs of students, which is really what it's based on. The schedule is [mainly] based on the instructional time we want to give to get students started so they can get ready for their exams later."