Indian-American Student Association (IASA) kicks off Spotlite
IASA members and officers recall their favorite Spotlite memories and discuss preparations
On Monday, Nov. 11, the Indo-American Student Association (IASA) met during lunch for its fourth meeting of the year. The topic of the meeting centered around Spotlite, IASA's annual cultural showcase. The show raises money for Ekal Vidyalaya, a charity that advocates for children's education in rural India. Taking place in the spring, the show features an ensemble of acts, from classical dance to musical performances to comedy.
Junior Vega Jethani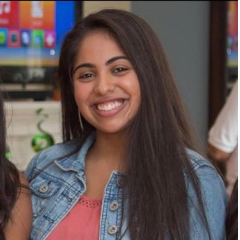 "I'm a dancer and I've been dancing for several years now, so dancing with my friends while also celebrating my Indian culture and roots is pretty amazing. What I love most about Spotlite is the end result of it. My group works year-round developing dance routines and choreography that we then perfect to eventually perform at Spotlite. To have an audience that sees all our hard work and effort we put and to know that they really appreciate it is a great feeling."
Junior Madhav Danturthi
"My favorite memory from Spotlite is not my singing act, but rather the end of last year. There was a lot of hype but it was also one of the saddest moments because all of the seniors were leaving. We had our two VPs and our president leaving us and we were all so close. I think we already have [a very strong bond this year] that will grow even stronger."
Senior Advika Verma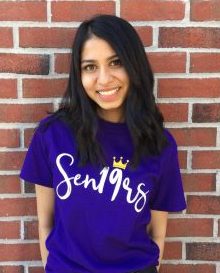 "I'm looking forward to being in Spotlite because ever since I saw my first show in 2015, I was mesmerized, not only by the incredible talent I saw, but also the camaraderie and celebration of Indian culture. Whether you're watching or participating, Spotlite always brings a sense of pride about being Indian, or just pure joy from experiencing the show! It's always been something I've wanted to do, and I'm glad I'm getting the chance to participate with the people I care about during senior year."
About the Writer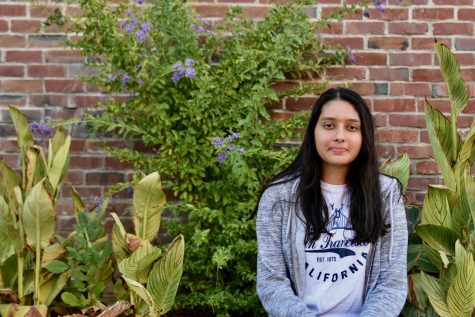 Swara Tewari, Managing Editor
Swara Tewari is a managing editor for El Estoque and a senior at MVHS. This is her third year on staff. She really enjoys reporting on issues plaguing the MVHS community and telling the overlooked stories on campus. Besides writing for El Estoque, she likes to read and spend time with friends and family.