Dessert Detectives: Cocohodo
Reviewing popular menu items based on quality and taste
Twice a month, El Estoque takes on a new case at a bakery or café, trying to decipher the quality and cost of the most popular items. Continuing the alphabetical trend, we went to Cocohodo, a small café in Sunnyvale that serves drinks, desserts and a special treat – walnut pastries.
Drinks and Dessert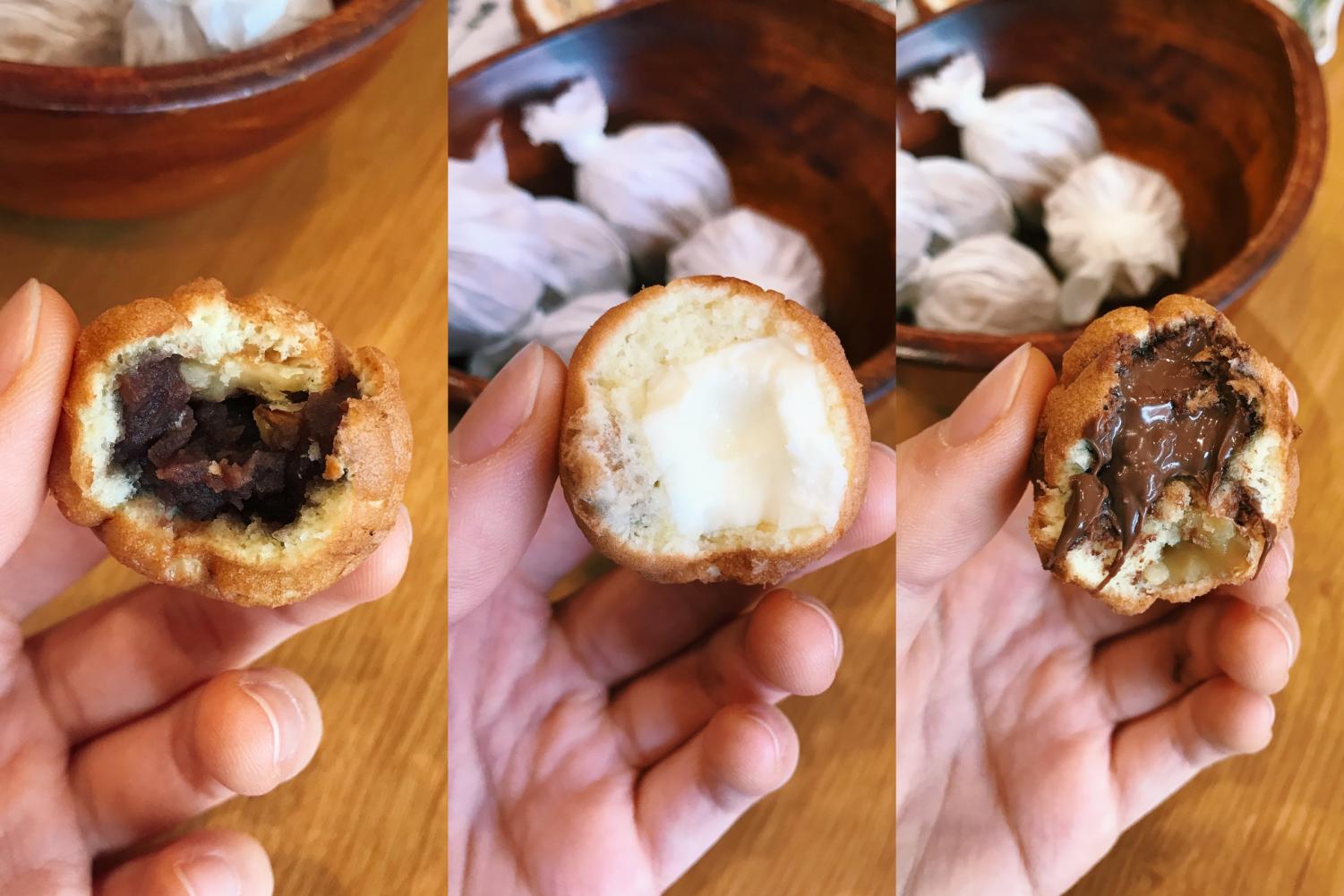 Triple Mystery Bag – $6.95
Rating – 9/10
The Triple Mystery Bag consisted of nine walnut pastries in three unique flavors: classic red bean, cream cheese and Nutella. These Korean walnut-shaped baked goods are made of an outer walnut and wheat flour dough and a traditional red bean paste filling. The outer shells of the walnut pastries were light and fluffy, while the fillings were warm and creamy. The red bean filling had the perfect level of sweetness, making for a scrumptious dessert. The buttery cream cheese was equally delicious and effortlessly balanced both sweet and savory flavors. On the other hand, the Nutella filling was a little too overpowering and dense. The walnut inside each walnut pastry provided a nice crunch and play on textures.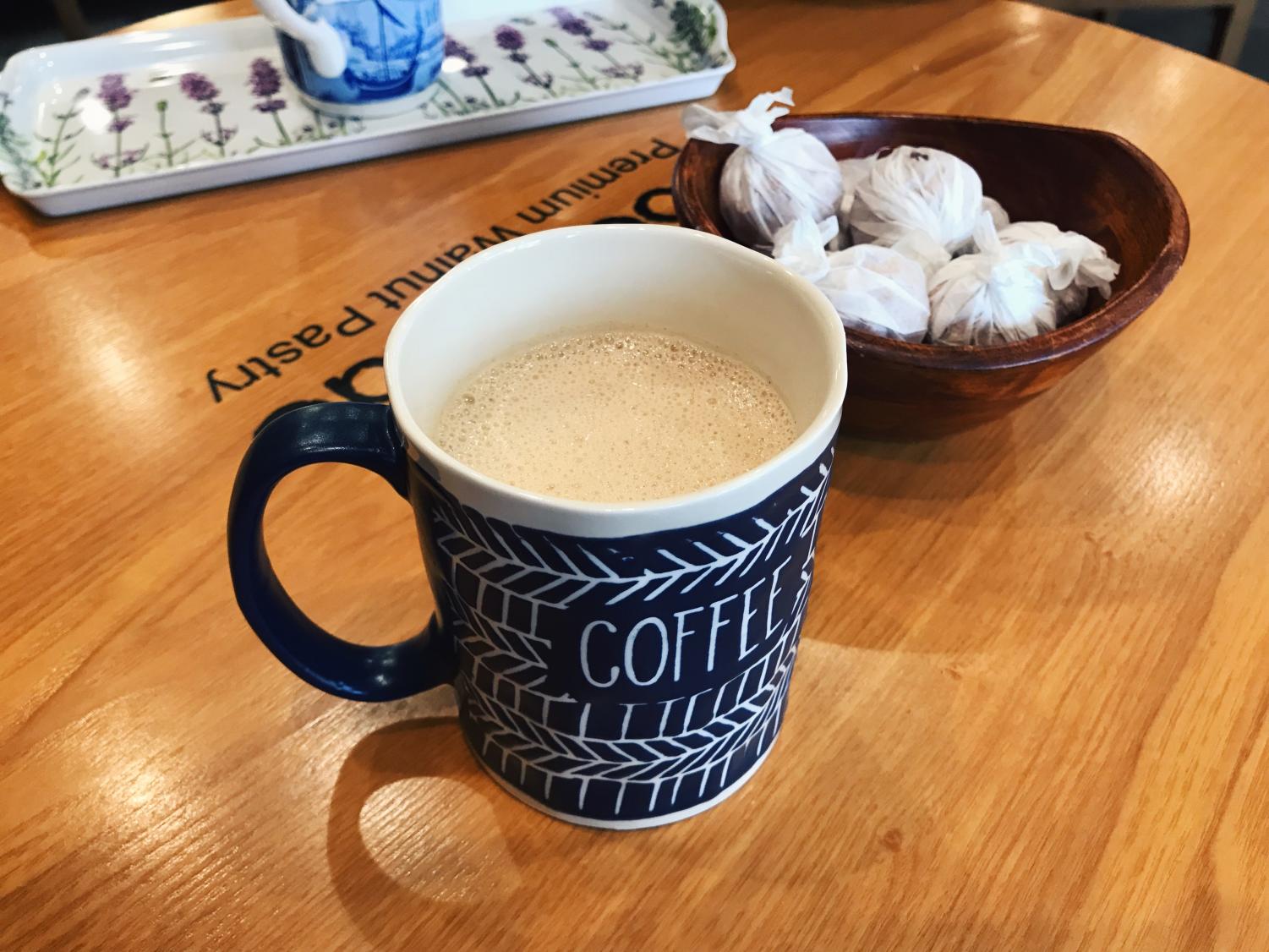 Grain Latte – $4.95
Rating – 10/10
The grain latte was a pleasant surprise. Made with a combination of seven to 10 grains such as brown rice, barley, black beans and sesame seeds, the drink was a healthier choice from the menu. It had a frothy layer that created a thick, creamy texture. The warm latte had plenty of nutty undertones that paired perfectly with the walnut pastries. This drink is great for those looking for non-caffeinated, healthy options. In addition, the grain latte was served in a large mug making for a large serving, making the drink worth the price.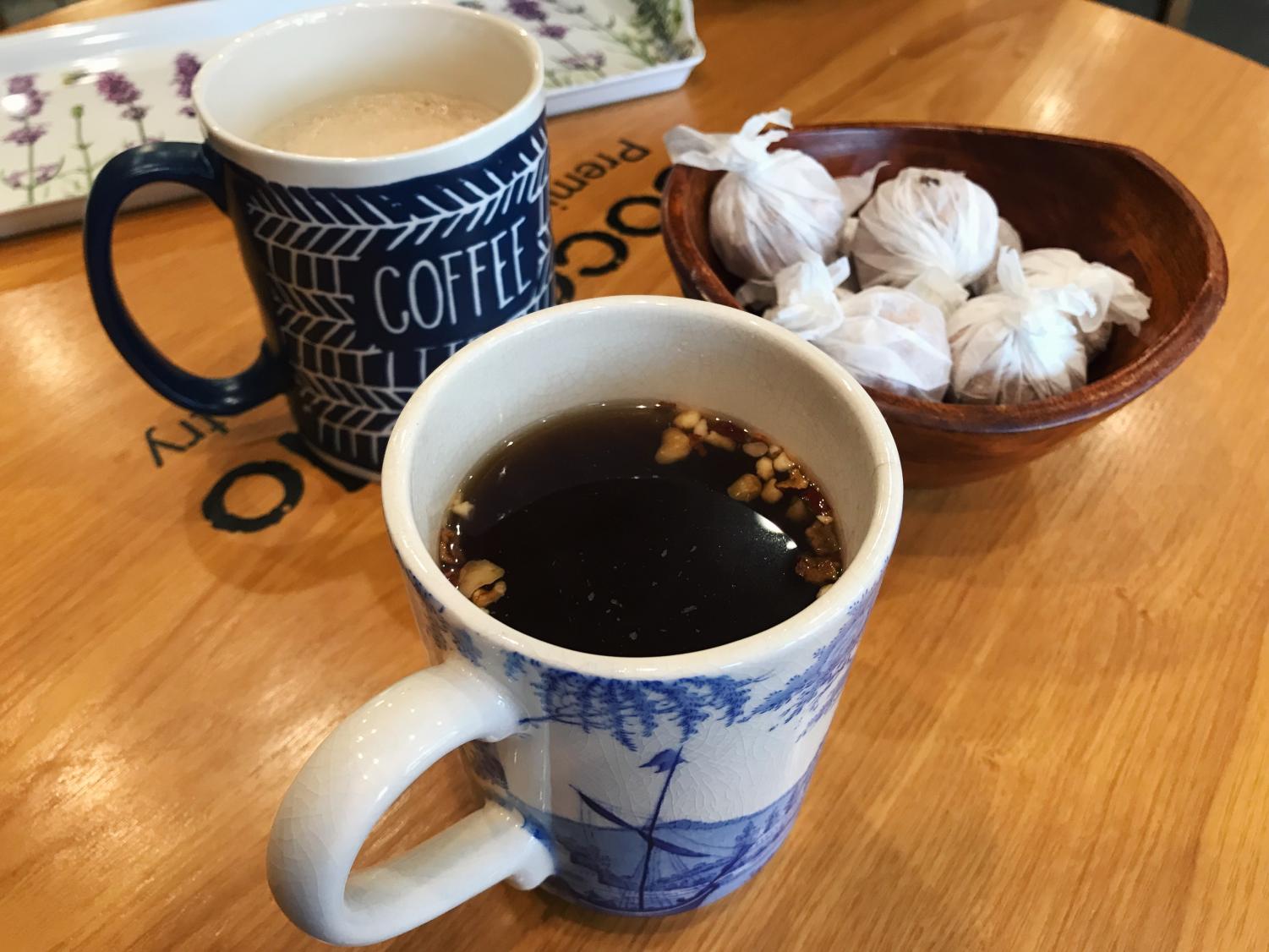 Ssanghwa Cha – $3.95
Rating – 7/10
Ssanghwa cha is a seasonal drink option offered at Cocohodo. It is a traditional Korean medicinal tea made of herbs and dried roots. The smell of the tea was overpowering as it was very herbal. In contrast to its intimidating smell, the tea itself was not too bad. Although it tasted watered down, the slightly sweet undertones of the tea helped balance out the more medicinal taste. While this may be a healthy option, it was not the best drink.
Overall:
Price – $/$$$
Overall rating – 9/10
Cocohodo has a cozy atmosphere with wooden accents that provide warm vibes. It is spacious and clean, making it the perfect café for studying, hanging out with friends or simply stopping by to indulge in delicious desserts and drinks. Although the dessert menu is limited, the walnut pastries provide enough reason to visit Cocohodo. The staff members made the walnut pastries on the spot, providing a nice additional experience. While it is located in Sunnyvale, it is definitely a place worth visiting.