Girls Tennis: Team falls in CCS quarterfinal
Matadors 4-3 loss against Palo Alto HS wraps up their season
Sophomore Brooke Young stood beside the tennis courts, sweat dotted her forehead as her eyes stayed fixed on the remaining matches on the court. Needing just three more of her teammates to win their matches, she nervously awaited the results.

The Matadors headed into Thursday's match against Palo Alto HS confident after winning their second round matchup against Gunn HS two days prior. With the number one seed in the CCS bracket, MVHS hoped to beat PAHS and move onto the semifinals.

"In the beginning, [the other team] was kinda weaker than us," Young said. "The score was pretty good – we had no pressure. This game was like for fun, even though it was really important."

In tennis games, each team picks four singles players and three doubles pairs, who face off against 10 players from the other team. In order to win the game, MVHS needed to win four matches out of those seven spots.

MVHS started off subpar with juniors Jocelyn Tseng and Aditi Kotha losing quickly in the three and four singles spot, respectively. The team was able to bounce back with wins in the doubles matches by sophomore Zara Fung and junior Jai Uparkar in the number one spot, and Young and senior Cynthia Hom in the number two spot. However, going into the day without a full lineup, this slow start was expected.

"PAHS is pretty competitive," Young said. "They're the second best [in our league] and we have lost to them [in the past]. [The game was] really tight because one of our members [is] injured and the other couldn't play."

Fung also commented on the strength of the Vikings –– even though she won her match, 6-3 and 6-1, the match wasn't as lopsided as the score portrayed. She explained that PAHS was more consistent in their rallies and serves, which was a skill the team was not faced with against Gunn HS.

MVHS was only able to snatch one more win from freshman Rhea Rai in the number two singles spot. The game ultimately ended with a score of 4-3, eliminating MVHS' chances of a CCS championship. However, with only two seniors leaving the team after this season, the Matadors are hopeful to return to playoffs next year.

When it comes to personal and team goals, Young and Fung both hope to improve their personal technique and communication with their teammates. Despite the loss, they still remain hopeful about future games and wish to carry their personal winning streak onto the next season.

"We all know that we want to improve and become better as a team, so we're all trying to make it further and go further into CCS," Fung said. "We make sure everyone's positive, [so] that we play well and practice well. I hope to improve by playing more, playing smarter and being a lot more consistent."
About the Writers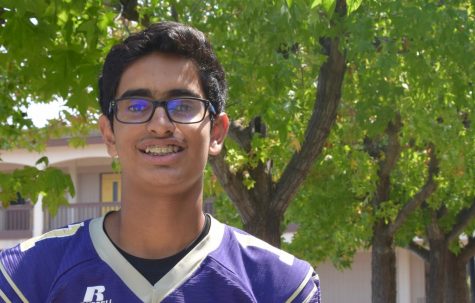 Anish Vasudevan, Sports Editor
Anish is currently a junior and a sports editor for El Estoque. He participates in football on the school varsity team and enjoys playing basketball with his friends. In his free time he watches Sportscenter on ESPN and dreams to be hosting on that channel someday.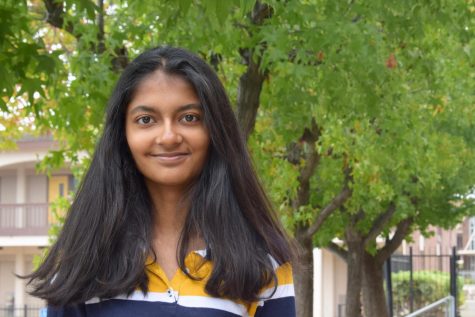 Sreya Kumar, Sports Editor
Sreya Kumar is currently a second year staff writer. She enjoys traveling the world, watching choreography videos and taking photos.