Día de los Muertos celebration held by Spanish Honors Society
SHS embraces traditional Latin American holiday
Oct. 31 has an intriguingly spooky feel ––  the ghosts, the skeletons, the scaring, the never ending haunting and the fear of Halloween. Yet just 24 hours later, the day is revitalized into a positive celebration with festivals, baking and music; one that revolves around the concept of death. Latin America's Día de los Muertos, which translates to Day of the Dead, is a day to remember close friends and family that have passed on. Since it started 3000 years ago, the holiday has offered a time for the dead to revisit the living and is also a time of honor and remembrance.
On Thursday, Nov. 1, Spanish Honors Society celebrated Día de los Muertos in a similar fashion. Featuring hand-decorated skulls made of marshmallows and the movie "Coco" in Spanish, SHS members experienced the positive environment the holiday brings. An altar was present for club members to remember the dead, capturing the essence of the day. Sophomore Siddhant Patel appreciates the way that SHS represented the culture and the idea of the holiday.
"I think we should see more [of] this famous holiday," Patel said. "We are learning about what it means to be a part of this celebration."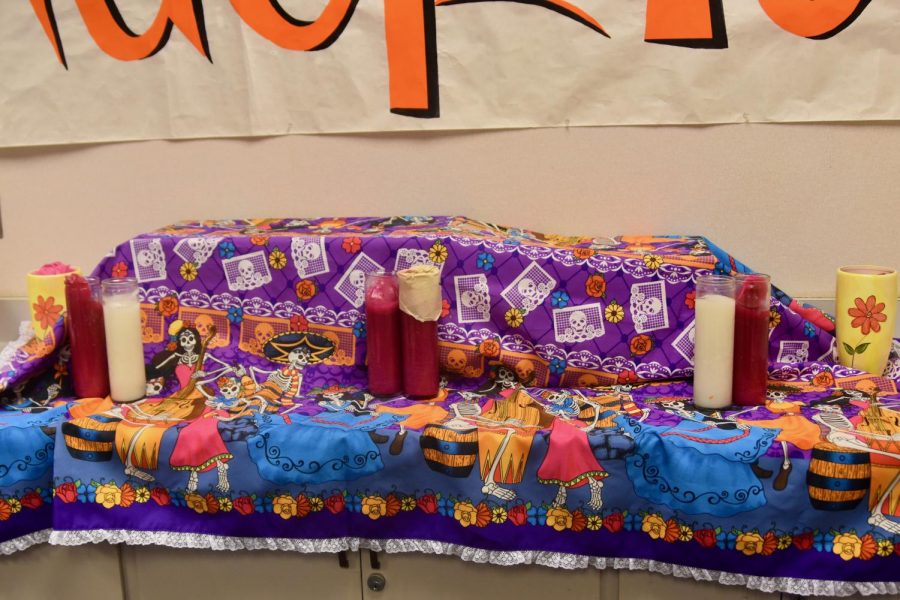 One of the defining aspects of Día de los Muertos is the vibrant colors of the celebration. Club President and senior Reema Apte finds the colors to be a key in differentiating the Latin American view on death versus that of America's.
"It's a day to celebrate the dead rather than mourn the loss," Apte said. "They're celebrating the lives which is why Day of the Dead has lots of [bright] colors. Over here, we think of death [as] a sad event. Contrast that with Spanish speaking countries and then you can see death in different ways."
According to Apte, the SHS officers wanted to especially showcase the colorful theme of Día de los Muertos. To accomplish this, they decided to play the movie "Coco" because of the way it shows the atmosphere of the holiday, from the skeleton face paint to the colors to the lively music. According to Apte, it is a good representation of the culture during this time.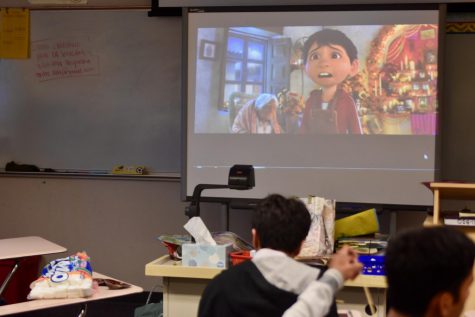 "Even though you are sad about the loss of the family member, you can also celebrate their lives," Apte said. "From that, we can learn about their culture."
SHS combined that happiness with culture to create a small celebration for those they remember. Patel recognizes the importance of culture all over the world – it's a part of the people he meets every day.
"It's important to know [the] heritages and cultures of other people," Patel said. "We are celebrating what it means to be one of Spanish culture. Where we come from and what our heritage is is important. [But] it's just [as] important to be together.